Biden's demands in the US "House of Representatives" to impose sanctions on the killers of Luqman Salim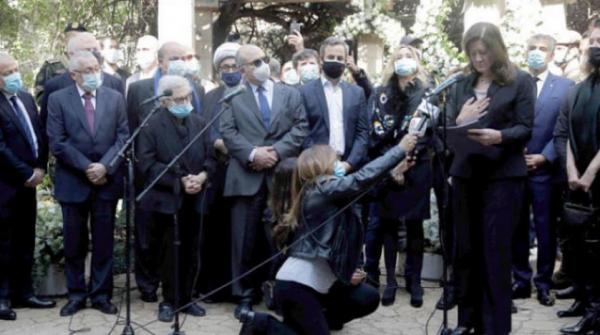 The head of the Foreign Affairs Committee, Democratic Representative Gregory Meeks, and its top Republican, Mike Cole, called on the administration of US President Joe Biden to impose sanctions on the perpetrators of the assassination of the Lebanese anti-Hezbollah activist, Lokman Salim.
The two legislators wrote a letter to Biden urging him to consider applying congressional sanctions within the Magnitsky Act to hold perpetrators of human rights violations accountable. The message says: "This brazen assassination of a daring activist aims to intimidate and silence others, especially in light of Lebanon's tragic history of political assassinations that went on without the perpetrators being held accountable."
The two representatives, who represent Democrats and Republicans on the House of Representatives Foreign Affairs Committee, considered that the Magnitsky Human Rights Act was the most appropriate tool to hold accountable those responsible for the killing of Luqman Salim. They described him as the valuable person for Lebanon's civil society, reminding him that he promoted democratic values ​​and shed light on the practices of members of the Lebanese government, including members of "Hezbollah", and held them responsible for their actions.
The letter warned that targeting Luqman would threaten other activists, stressing the importance of holding the perpetrators accountable. The two deputies added, "We urge you to consider any information related to the assassination, including any information related to Lebanese government officials or Iranian officials, if this is appropriate within the framework of the appropriate response. We look forward to working with you in our common endeavor to respect human rights and democratic institutions."
A congressional source confirmed to Asharq Al-Awsat that there are round-the-clock talks between lawmakers on the one hand and the US State Department on the other hand to reach an appropriate response to the assassination of the Lebanese activist, and that the leaderships of both parties are intensely pressing the State Department to issue a decisive response to the brutal assassination. According to the source description.
The administration of former US President Donald Trump imposed sanctions on Lebanese officials, most notably former Foreign Minister Gebran Bassil, as part of the Magnitsky Act, which is held accountable for human rights violations and corruption.
Congress passed this law in 2012 with the aim of holding Russian officials accountable for the murder of lawyer Sergey Magnitsky, and then it was amended in 2016 to include all human rights violators, with the aim of freezing their funds and preventing them from entering the United States.