Bob and Ana: the least watched couple in Brazil – 01/15/2022 – Our strange love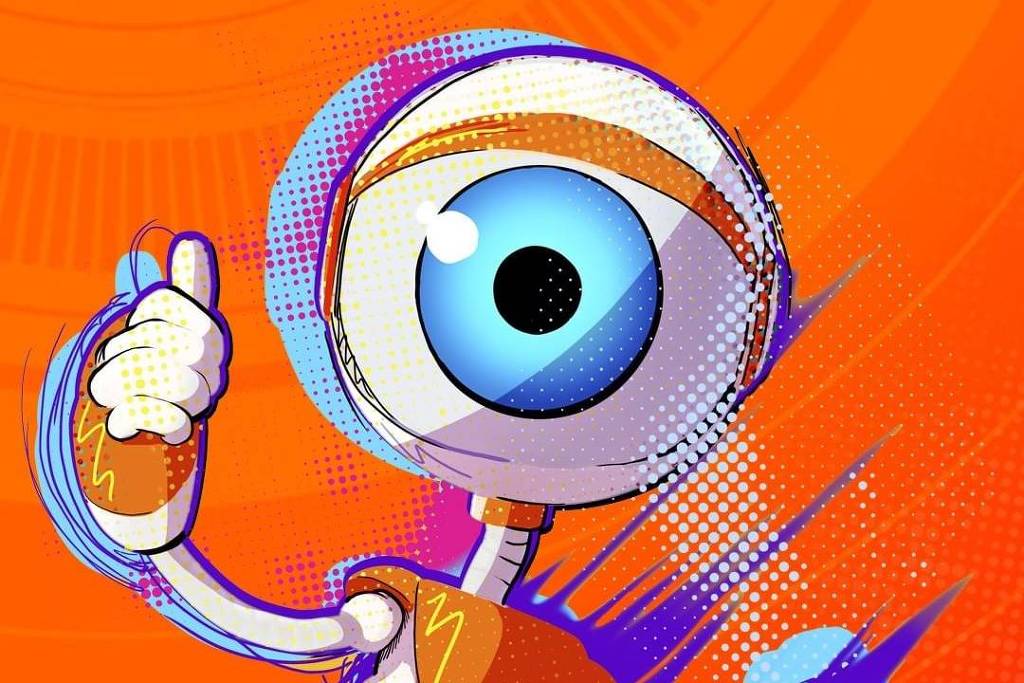 Few people know, but before the BBB starts, there is a kind of Big Brother Brasil rehearsal that takes place hidden from the general public. It's one of the final stages of the program's selection process, in which the board brings together candidates who have already been interviewed for hours. And they put these people in a hotel party room to… Well, to live, just as they will do in a house watched by cameras and by millions of Brazilians. "They don't say anything. They let you loose in a party room and stay there, watching how you react. It's pretty crazy", says Bob, a businessman who went to the final of the BBB selective years ago. "It's very weird, because nobody knows what to do. It's like receiving a test from the Enem, but with the questions blank. You have to answer without knowing what the question is", laughs dancer Ana, who participated in the selection process in the same year that Bob. Neither of them will reveal their identity because, after all, they signed a confidentiality agreement with their full names.
On the day of the BBB rehearsal, the two saw fit to show what was most unique about them. "I played nice. I started chatting with everyone, making jokes, showing that I could do it", says Ana. Bob, on the other hand, bet on hard work as a characteristic that would make him unique. "It's a weird situation, so I was already kind of goofy. I crossed my arms and talked to whoever looked like me. I'm not good at pretending, and I wouldn't pretend that I know how to pretend, you know?" The social experiment lasted nearly four hours. They say that, at one point, a person crouched in a corner and began to cry. People flirted. There was a rehearsal of a fight, but fists were not used – even because the use of physical violence is the elimination of the program for sure.
By the end of the afternoon that they had spent confined to the hotel, in a peripheral neighborhood of São Paulo, the two had already made friends. Bob had spent most of his time talking to a chef who, like him, wanted to open a restaurant. Ana had already created a path with a makeup artist and a law student. "It's so weird, because I felt like we could really be friends, like best friends, no matter how much we got to know each other that day," she says.
The eyes of the two did not meet during the BBB rehearsal. But as soon as they left the hotel, they found themselves in the same circle as half a dozen people. The group has committed an infraction. They went to the apartment of one of Ana's friends to have a beer and talk about the surreal experience they were living in secrecy, and with that they broke the production order, which was not to keep in touch.
There, at the home of a BBB candidate, the two talked and exchanged telephone numbers. But they only exchanged messages months later, when the program had already premiered. They went out for a beer without breaking the rules of a selection process. They talked about BBB. As neither of the two had received a negative response, they only stopped being sought after by the production. They talked about how difficult it was not being able to tell anyone that they were about to enter the most talked about program in Brazil. And then they stopped talking about a real-life simulation and started talking about real life. And they laughed. And they saw that they had a lot in common, and even more that was different, but exciting. The kiss came. And a second date. And a third. And, when they saw it, they had already been together for a few editions of the BBB, with plans for a wedding (soon) and children (soon, if it depends on him, in about ten years, if it depends on her).
The couple of ex-near-future-BBBs now live far from the cameras. She opened a dance school, which had to close during the pandemic and rescue in mid-2021. He works at a mobile phone company, but still dreams of his own restaurant. The two say they won't be employed by Boninho's invitation. But they will be in front of the television on January 17, 2021, with their eyes sewn to the screen to see who will be participating in the program. "Only those who have participated know how weird that is", says Ana. "Or almost participated", concludes Bob.
LINK PRESENT: Did you like this text? Subscriber can release five free accesses of any link per day. Just click the blue F below.