Bolsonaro and Moro are symbols of an unprecedented setback – 11/11/2021 – Ricardo Melo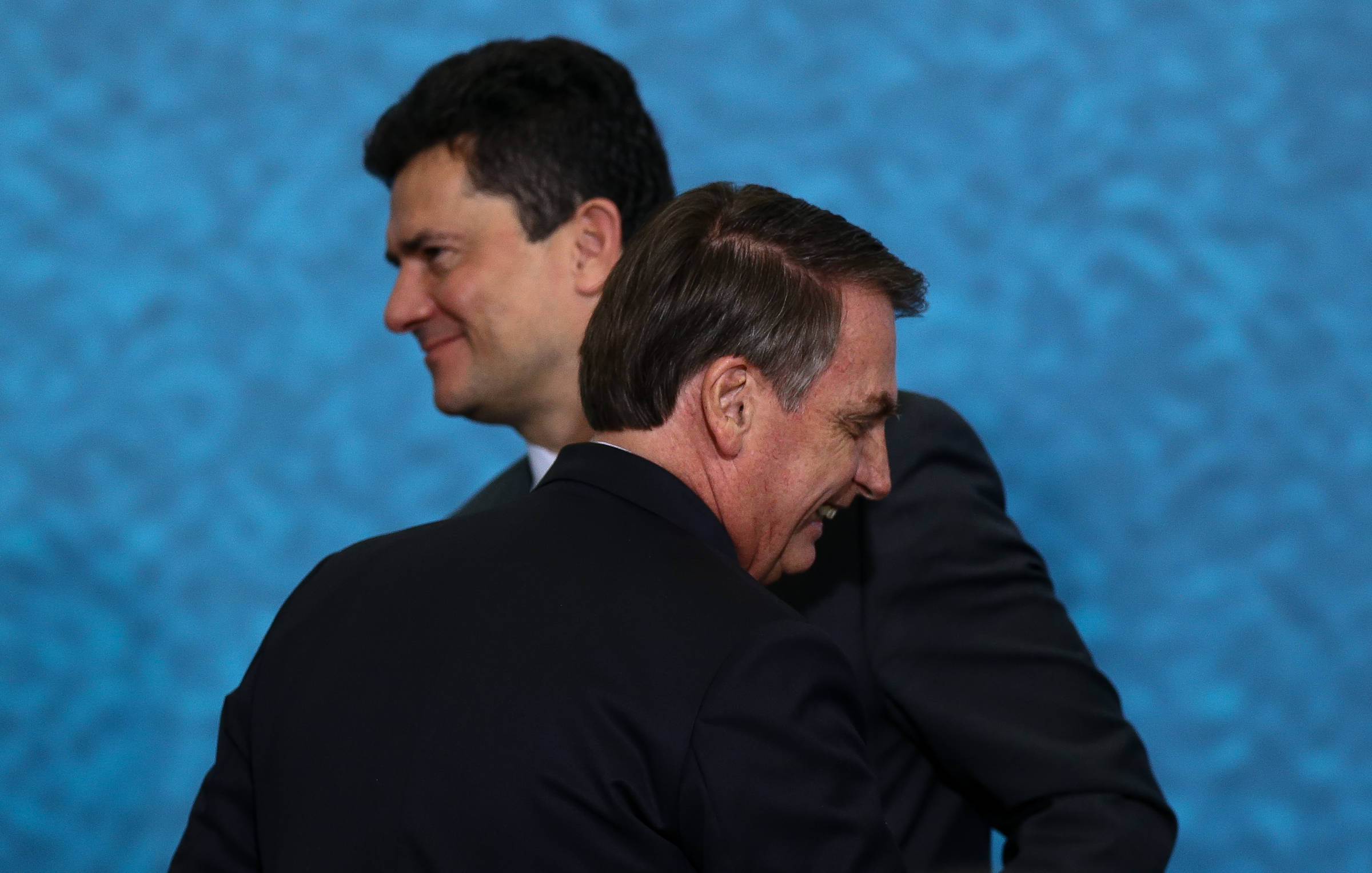 "I came to destroy," said JMB (so-called Bolsonaro) shortly after fraudulently taking over the Planalto. Perhaps it was the only more or less sincere phrase emitted by the guy who has been campaigning for his own reelection for three years.
Apart from the usual powerful, no sector of the country escaped the anti-Brazil rage stamped on its true government motto.
The most recent act was to liquidate Bolsa Família, responsible for lifting millions and millions of Brazilians out of extreme poverty and praised around the world by those interested in preserving lives.
In its place, this Help for Brazil is offered, which does not have funds, reduces the number of Brazilians affected and, in practical terms, only has a duration date: only until next year's elections.
Needless to extensively list the record of JMB in its trajectory of horrors. Unemployment bleeds more and more families. Inflation is back in full swing, especially for the poorest. Fuel begins to be purchased in doses, not liters, such is the rise in prices.
In education, all programs have been ruthlessly dynamited, from basic to higher education, to the point where three dozen employees in the area resigned a few days before the Enem.
The cultural sector has turned into a feud of the lowest obscurantism, headed by a supporting actor in a youth series on the Globo network.
The "best ministry in history" announced by JMB is a sum of nullities; there's even a pillow astronaut in Science and Technology. Health is entrusted to anyone who is willing to exchange Hippocrates for a hypocrite. The examples are many. Many are not even heard of. When you listen, it's never a good thing.
The icing on this moldy cake, of course, is the super minister of economics. Hailed as "Posto Ipiranga", he quickly revealed himself to be a bogus gas station attendant who sells baptized gasoline.
The economy is in shambles, industry collapses with each new indicator, wages are flattened and mr. Paulo Guedes avoids clarifying his suspicious business abroad.
Fight against corruption? JMB, 'cracks' strategist, doesn't miss an opportunity to move pieces in the Judiciary in order to get him and his family out of jail.
FAB planes made Uber free for friends of the King, Queen Michelle and ministers — free for them, not for the people who foot the bill.
Positions are opened abroad for friendly doctors. The "first daughter" jumps in line at military schools. To cover up crimes, easy: a decree is issued determining centuries-old secrecy.
If all this was not enough, the incorruptible president, who has already circulated in eight parties, joins a party headed by an ex-convict and ex-convict who had been disowned by his own ex-wife.
All this would already serve as a token capable of taking any citizen to chess. But the biggest of the crimes is the more than 600,000 deaths caused by sabotage, trading, denial and quackery during the Covid pandemic.
Crime against humanity as concluded by the CPI. Semantic discussions aside, it is as serious or more serious than genocide.
In this situation of calamity, people like Sergio Moro, JMB's right-hand man in the 2018 election, reappear from the ashes.
It was he, along with the supreme federal court, who prevented Lula from disputing the election based on an unproven process.
As if Brazilians were a herd of donkeys, Moro tries to appear revamped with the same authenticity as a Paraguayan whiskey. His banner, as predictable as that of all those who have nothing to propose: "fighting corruption".
Soon he, symbol of the greatest of corruptions: to manipulate the Judiciary in a clumsy way for political ends, creating around it a gang of criminals to set up custom processes.
Now the guy speaks against "cracks" (didn't you know they existed when you accepted a job in this government?) and a task force against poverty.
Only if it's against his "poverty" and his own gang. How about if he started by giving back the indecent housing allowance that he benefited from for so long, in addition to so many other trinkets that fatten up his crowd's cash?
No wonder he joined "Podemos", better known as "Perdemos".
In Brazil everything is unpredictable. But, judging by these types of opponents, even if he plays at a standstill, Lula wins easily.
LINK PRESENT: Did you like this text? Subscriber can release five free hits of any link per day. Just click on the blue F below.