Bolsonaro hospitalized urgently, probable intestinal obstruction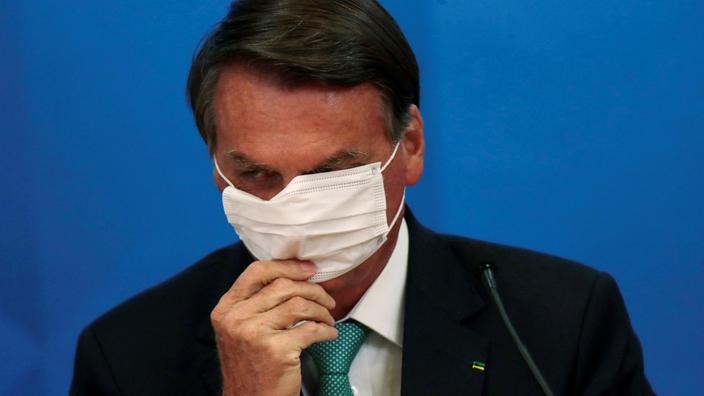 The Brazilian president has undergone half a dozen abdominal surgeries since September 2018.
Brazilian President Jair Bolsonaro, 66, was urgently hospitalized early Monday (January 3) in Sao Paulo because of a probable new intestinal obstruction, interrupting his vacation in the south of the country, reported media such as TV Globo.
Read alsoBrazil: new investigation against Bolsonaro for spreading false information
Since an attempted murder with a knife in the middle of an election campaign in September 2018, Jair Bolsonaro has undergone half a dozen operations on the abdomen for adhesions, the last in July 2021, in the private hospital of Vila Nova Star, where he was again on Monday. Questioned by AFP, the presidency has neither confirmed nor denied the information given by the country's mainstream media.
Last July, the far-right head of state in office since 2019 was hospitalized for four days for an occlusion in Vila Nova Star, where he was transferred after an emergency admission to Brasilia due to severe abdominal pain. . Since being stabbed in the intestine in September 2018, while campaigning for the presidential election, apparently by an imbalanced, Jair Bolsonaro has undergone at least four surgical operations on the digestive system.