Bolsonaro insists on Mendonça because his future depends on evangelicals – 15/09/2021 – Bruno Boghossian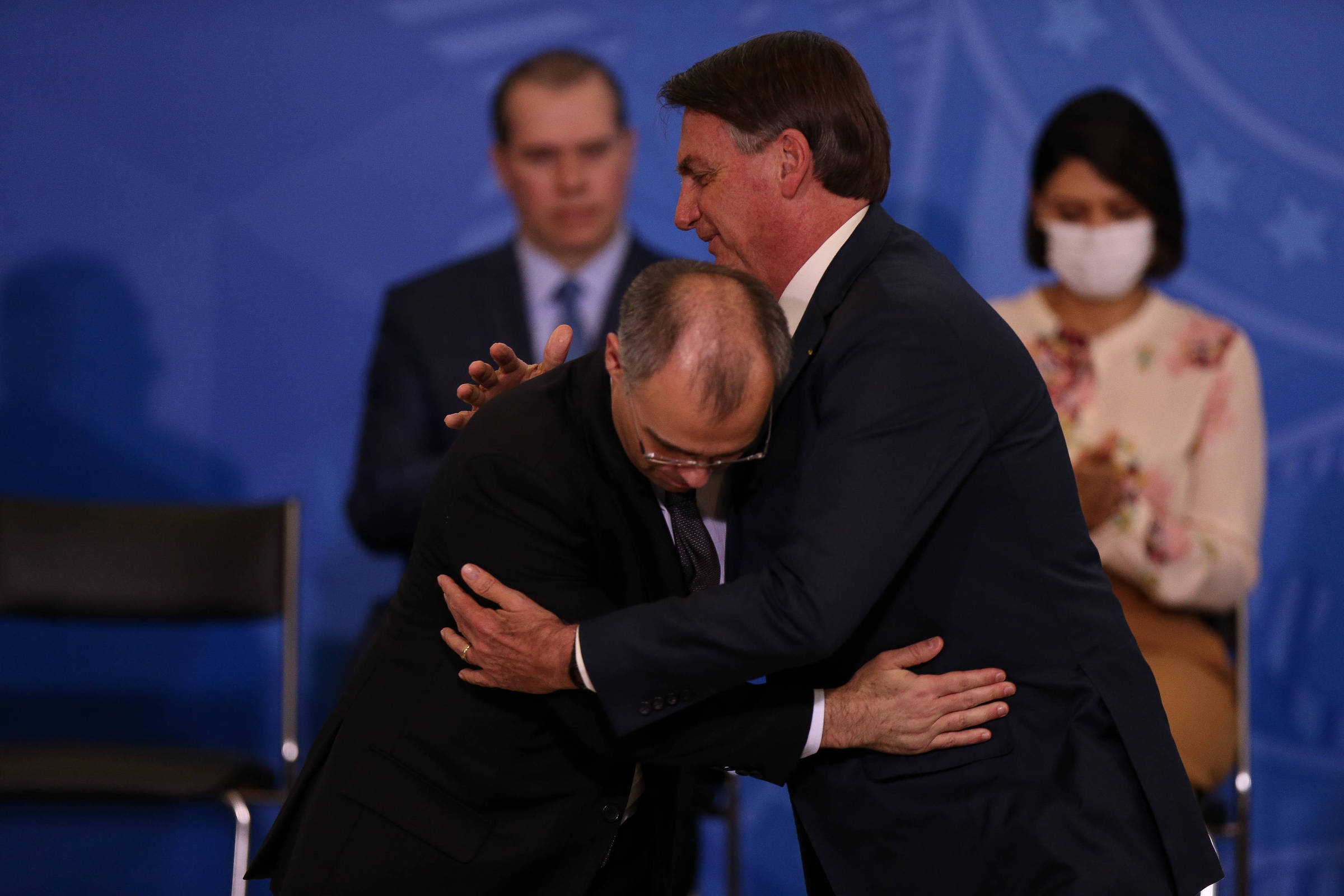 Two weeks before formalizing the appointment of his second minister to the STF, Jair Bolsonaro received the diagnosis that this was a risky choice. The government's relationship with the Senate had been shaken, and there was resistance to the name of André Mendonça even within the Allied base. Even so, the president decided to go ahead.
What followed were almost 80 days of humiliation. Articulators worked for weeks to unlock the vote, Mendonça made and repeated the kiss-hand for senators' support, and allies even suggested that Bolsonaro give up on having a terribly evangelical minister in court. But the president saw that it is too late to back off.
Bolsonaro's political future largely depends on the evangelical voter. The segment represents 9 of the 24 percentage points that the president marks in the polls, in what is his worst moment. Without significant results in the government, he insists on this symbolic victory to keep the group on his side.
The case is approaching a crossroads. On Tuesday (14), senator Davi Alcolumbre warned the government again that he would not schedule the meeting in Mendonça and recommended that his nomination be withdrawn. The next day, evangelical leaders told Bolsonaro they would not give up the name. The president kept his commitment to the group.
All players know that Bolsonaro does not have the political strength to withdraw from the nomination. Some of them, however, bet that Mendonça could give up the vacancy to contain the embarrassment. The nominee himself has told allies that he is not contemplating that path, even though it could spare the president from a breach of a crucial slice of the electorate.
Political and religious leaders insist on exerting influence in the choice of minister because they know that, without mass support from evangelicals, Bolsonaro is in danger of being out of the second round in 2022. If Mendonça fails, these groups will fight to make the alternative name so terrible as the original.
LINK PRESENT: Did you like this text? Subscriber can release five free hits of any link per day. Just click on the blue F below.