Brasília resumes accommodation policy that gave freedom to Bolsonaro – 14/09/2021 – Bruno Boghossian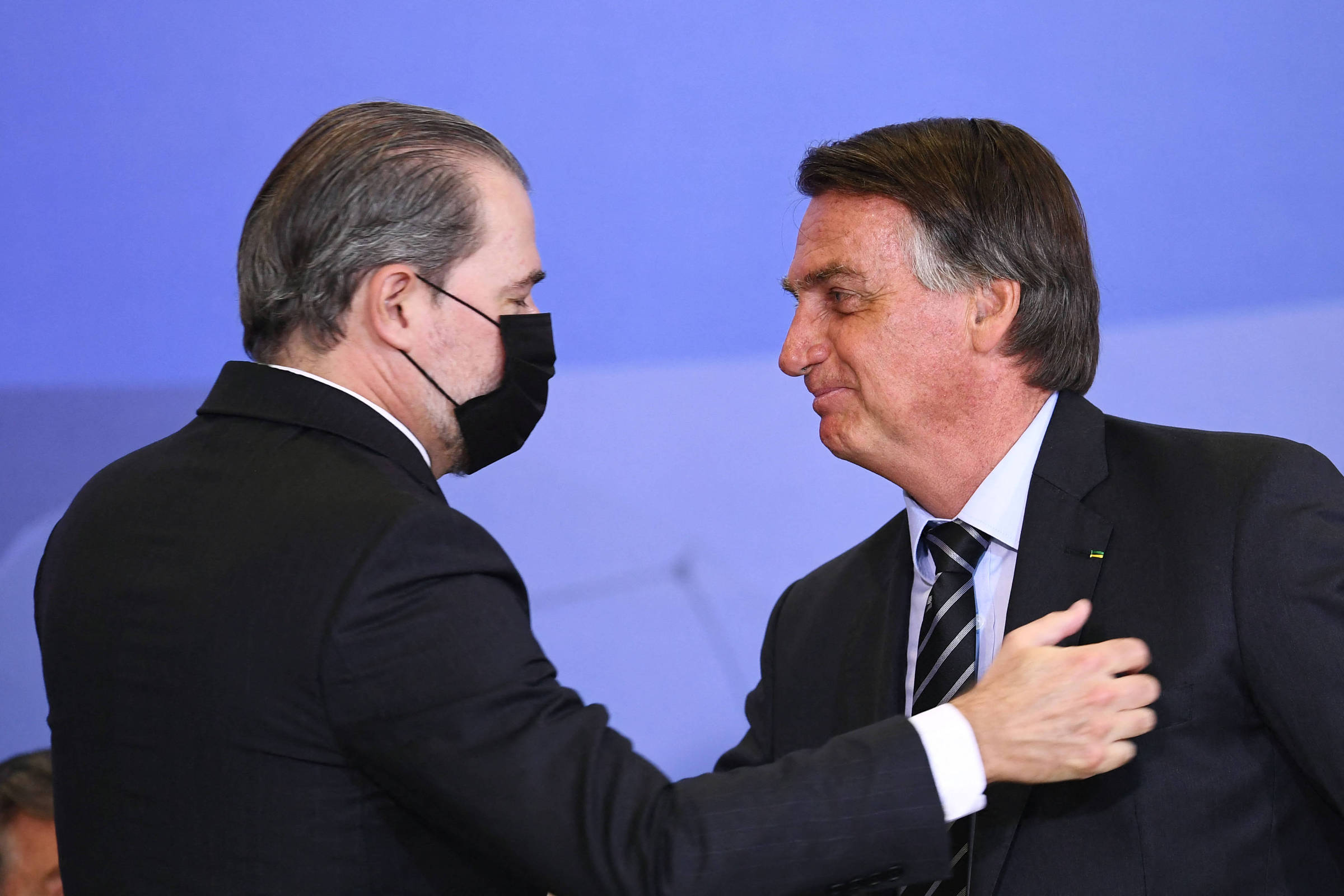 In the late afternoon, some of the country's top authorities interrupted their schedules to look for a trophy in the Planalto. If the country went through a normal phase, that would be a waste of time and money. In a situation with 14 million unemployed, skyrocketing inflation and a permanent political crisis, it was complete nonsense.
The heads of Congress and a minister of the STF were awarded an award for those who stood out in the area of ​​communications. It may not be easy to point out the feats of Arthur Lira, Rodrigo Pacheco and Dias Toffoli in the sector, but the three played excellent roles as extras in the staging of normality after the president's authoritarian threats.
Brasilia's elites have reinstated the accommodation policy that, over the past few years, has left the way open for Bolsonaro to sabotage public policy and threaten democracy. A week after the coup show, they were seated next to the president and discussed the government's project to encourage coastal shipping.
At the award ceremony, Bolsonaro donned the costume. He said that he formed "one body" with the Supreme Court and Congress, praised the center and claimed that he often makes mistakes "in verbiage". In order not to lose the habit, he praised the Armed Forces and cited article 142 of the Constitution, which he likes to use in interventionist nods to his radical base.
There are many people willing to believe that the president will follow Michel Temer's script. Author of the note in which Bolsonaro asked the STF for a truce, the emedebista was the center of attention at a dinner in which political and economic figures laughed at the imitation of a Bolsonaro who talked about sending a court minister to the pau de arara.
The movement of the last few days calmed investors and satisfied politicians interested in managing the crises manufactured by the president. The country has returned to the old model in which the powerful and wealthy bet that they can protect Bolsonaro. The losses of this game are there.
LINK PRESENT: Did you like this text? Subscriber can release five free hits of any link per day. Just click on the blue F below.