Brazil made its football debut at the Helsinki Games-1952 – 07/21/2021 – Sport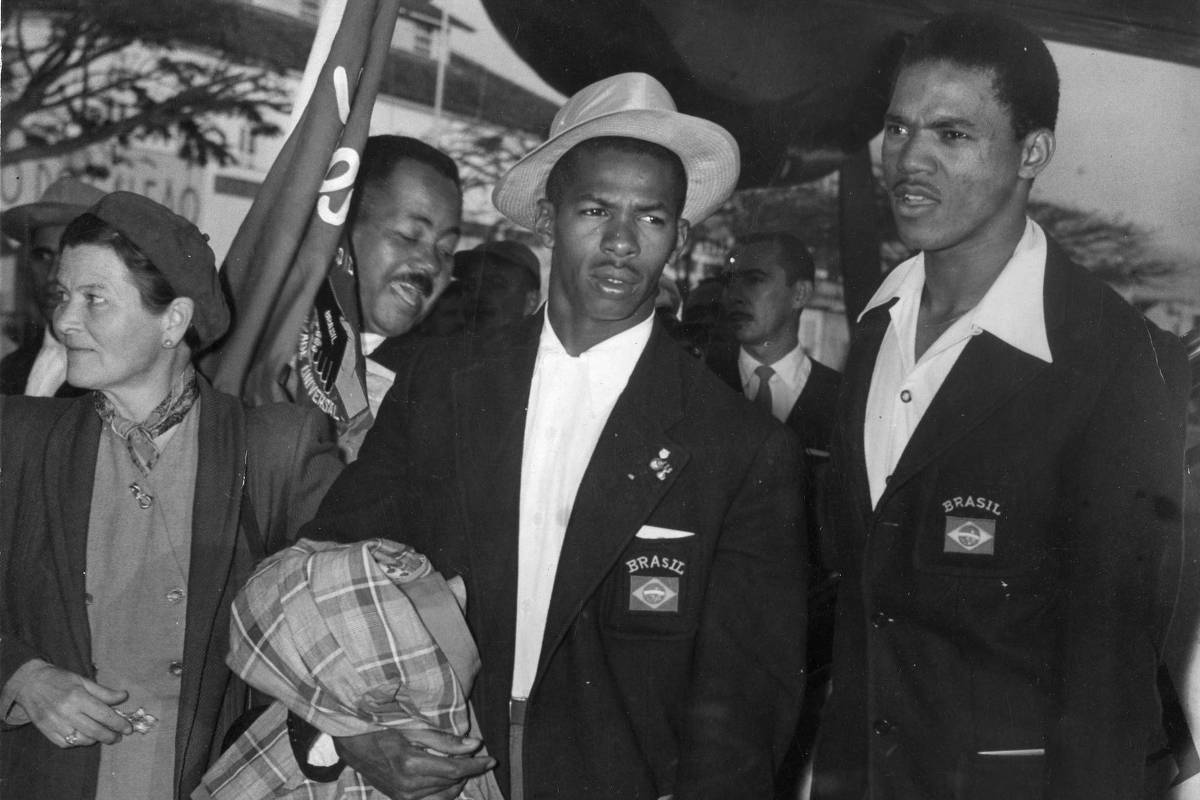 The Games in Helsinki, capital of Finland, in 1952, were the stage for Brazil's debut in men's football. The team was seeking redemption two years after Maracanazo, as the 1950 World Cup final in which Brazil lost to Uruguay became known. However, the Brazilian team finished only in fifth place.
On the other hand, Adhemar Ferreira da Silva won his first gold medal beating his own world record in the triple jump, of 16.01 m, four times in the same race. Brazil also won two bronzes, one in high jump with José Telles da Conceição and in swimming with Tetsuo Okamoto. Former FIFA president João Havelange was part of the water polo team.
The Helsinki Olympic Games had 4,955 athletes from 69 countries competing in 23 disciplines. Brazil took 108 competitors, 103 men and five women to compete in 15 sports. It was also the debut of the Soviet Union in the Olympics, which would compete with the United States in the following Games. In this edition, the Americans led with 76 medals (40 golds, 19 silvers and 17 bronzes), while the Soviets won 71 (22 golds, 30 silvers and 19 bronzes).
Woman with paralyzed legs took silver on horseback riding
Victim of polio, the Danish Lis Hartel had part of her legs paralyzed. Even so, he won silver in the equestrian dressage test.
Emil Zatopek made the set: 5,000 m, 10,000 m and marathon
Emil Zatopek, from former Czechoslovakia, was the only one in history to win all three events in the same edition of the Olympic Games. He had already won gold in the 10,000m in London four years earlier.
SEE TOO:
The Olympic Games are reborn in Athens in 1896
1900 Games Opened Doors to Women
USA dominates first Games in its territory, in 1904
London-1908 Games look like an Olympics
Artists competed at the 1912 Stockholm Games
Games are canceled during the Great World Wars
Brazilians debut with gold at Antwerp-1920 Games
Olympic Games Fall in Popular Taste in Paris-1924
Number of women doubles at the Amsterdam-28 Games compared to Paris-24
The Great Depression Didn't Stop the Los Angeles-1932 Games
Sprinter Jesse Owens steals the show at the Berlin-36 Olympics
Brazilian basketball won bronze at the post-war Games, in London-48