Brazilian stole the name of a dead child in the US and lived as an American for 25 years – 01/15/2022 – World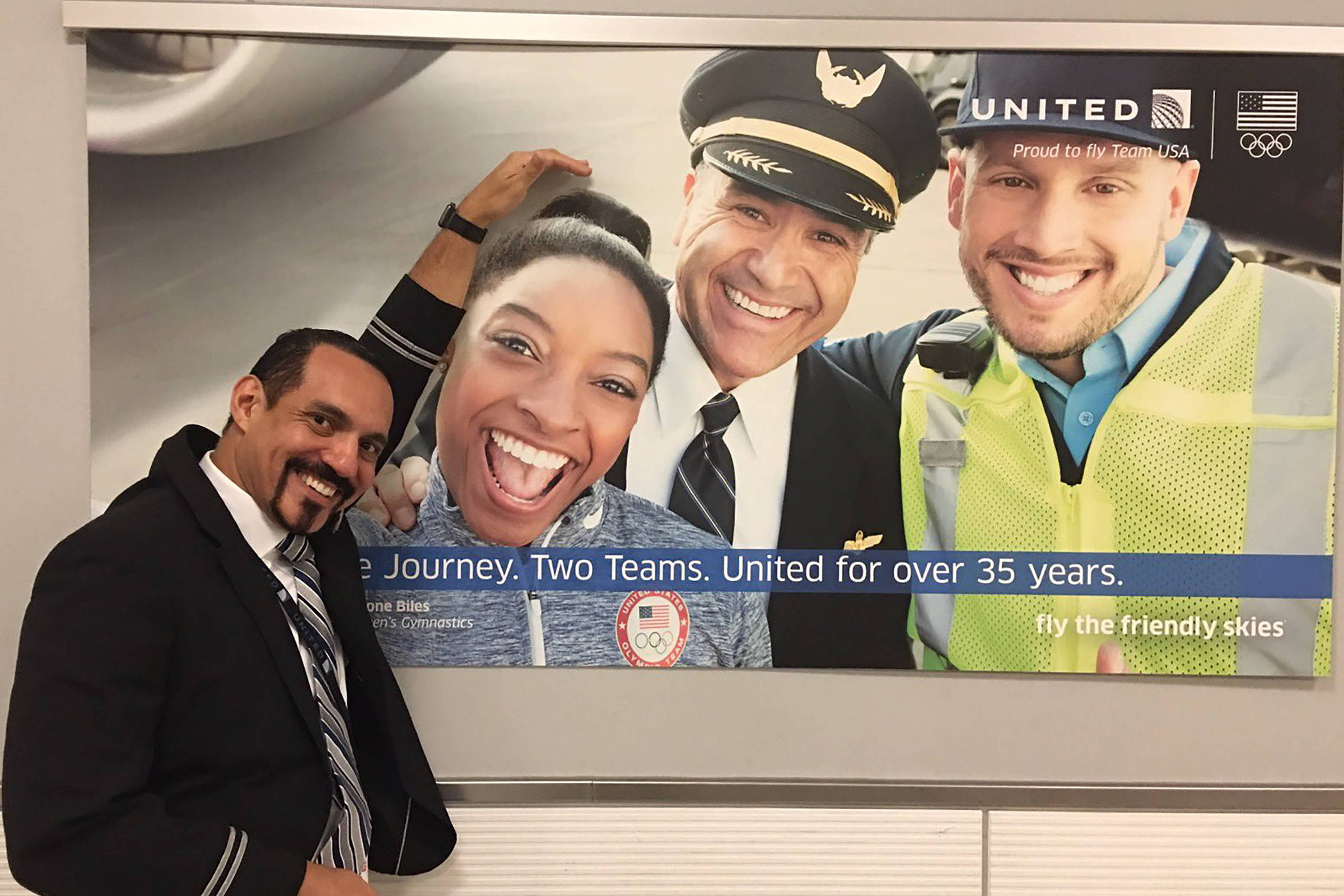 "Full name?"
"Eric Ladd," replies Ricardo. "It's very common for us to give a name of war in the United States, this in all companies [aéreas]. They ask us not to divulge the full name too much, I apologize, but by Eric Ladd, everyone knows me."
"Birthplace?"
"Atlanta, Georgia," says the man who, according to the US government, is a native of São Paulo.
This is how he introduces himself, in an August 2020 live broadcast on the Brazilian YouTube channel PandAviation, the subject that the US State Department claims is Ricardo César Guedes.
Invited to talk about his nearly 25-year history as a flight attendant at United Airlines, one of the largest airlines in the world, Ricardo (or Eric) says that he was born in the United States, but the son of a Brazilian mother —here he gets confused and says who "sort of both", father and mother, are Brazilians—, was raised in São Paulo. He concludes by stating that he considers himself from São Paulo and that he returned to the US at 22 to work in aviation.
Today he is arrested. According to the US government, for stealing the identity of William Ericson Ladd, who was born in Atlanta, Georgia, in 1974 – and died in a car accident before he turned five years old.
Brazilian Ricardo César Guedes obtained a US passport, made a career in aviation, got married and bought a series of goods pretending to be American during the more than 25 years that he assumed the identity of a dead child in 1979, according to the indictment.
Considered a senior commissioner, he even participated in humanitarian flights amid the withdrawal of Western troops from Afghanistan in August last year. An Apple fan, he transported iPhones to sell in Brazil and appeared in several journalistic vehicles in 2012, including this leaf, always named after Eric Ladd, as the first person to buy a new version of the iPad in New York after 30 hours of queuing.
Active in the Brazilian aviation community, he participated in events and lectures, recalls Lito Sousa, a former aircraft mechanic and today one of the most famous influencers in the area. "He wrote me in 2018 saying that he would come to an event in Brazil and wanted to meet me. He brought candy shaped like an airplane that he had made himself. Then we met on a flight, he treated me very well. And then we invited him to have dinner here. at home. A pleasant person, good with conversation", he says.
Last week, Sousa received a topic suggestion from his wife for his YouTube channel: the story of a Brazilian flight attendant who pretended to be American for more than two decades, first reported by the Houston Chronicle, of the city of Texas where the supposed Eric Ladd lived.
"I was surprised and recognized the last name. I sent him a message, he didn't receive it. I went to check Instagram, it had been deleted. We were in disbelief. No one ever suspected anything."
It is not known exactly how Guedes got the identity of the dead child, but, according to the US government, he entered the country twice with a Brazilian name and a tourist visa, in 1994 and 1996. In the year of this second trip, Guedes managed to issue a social security number (equivalent to the CPF in Brazil) with the name of Ladd, who died 17 years ago, in the state of North Carolina, neighboring Georgia. In 1997, he was hired by United Airlines — he had taken flight attendant courses in Brazil.
His first American passport was issued on April 14, 1998, also without any surprises. He renewed or asked for changes (such as more pages, since he traveled a lot for the profession) in the document six times, in 2006, 2007, 2009, 2013, 2015 and 2018. In all, without bureaucratic obstacles.
The warning light was turned on in 2020, when Ladd married a Brazilian and asked to change her passport to include her husband's last name. The State Department's Office of Consular Affairs was surprised that the Social Security number wasn't issued until he was 22 — the document is often issued to babies, who need to be enrolled in a parent's health plan or benefit programs. from the government.
The agency then identified another person of the same name, date and place of birth, the real William Ericson Ladd, who had died more than four decades earlier. That's when the investigation started. When researching the man's life, they found a series of ties with Brazil – such as the fact that he went to the country on more than half of the 40 trips he made abroad that 2020.
On his social media, the American government identified a Brazilian who, from the photos and publications, seemed to be his mother. The US Consulate General in Recife was called, and databases indicated that she had a son, born in Brazil, about the same age as the man.
The Americans then compared the fingerprints that the Brazilian government had collected in the 1990s from the woman's son and confirmed that Ricardo César Guedes and the man who introduced himself as William Ericson Ladd were the same person. The next step was to consult the Ladd family, who confirmed the boy's death and said they had never seen the person who was impersonating him.
After nearly a year of investigations, Guedes was arrested on September 22, 2021, at George Bush Intercontinental Airport in Houston. Agents met him at the departure gate and took him to a private room, where he identified himself as William Ericson Ladd and presented his passport.
During interrogation, he was warned: it is a crime to lie to a federal agent, and the government knew his true identity. He replied that he was born in the US but was raised by missionary parents in Brazil.
The Texas court case reports that a police officer claimed he had a death certificate for the real Ladd, which made Guedes shut up. Authorities even showed a photo of the dead child's grave in Alabama. The Brazilian then invoked his right to remain silent and was detained.
In prison, when the police went to take his fingerprints, Guedes asked which name he should fill in the form. According to the lawsuit, when he heard that he should write his real name, he signed "R. Cesar Guedes".
With a search warrant, authorities found two copies of Ladd's birth certificate and a card with his real name at his home in Houston. At the time, the husband told agents that he had known him since childhood, in Brazil, and that he knew he was not who he said he was. According to the indictment, the partner must lose the authorization to live in the US, as he has filed the immigration process on the basis of marriage to a false US citizen.
Guedes, who has no other criminal history in the US, remains in prison in Texas awaiting trial, scheduled for April 18. Sought, his defense told the leaf who would not comment on the case. The lawsuit states that, at the time of his arrest, he told the agents: "I had a dream, and the dream is over. Now I have to face reality."