British royal family attends premiere of new 007 film – 28/09/2021 – Celebrities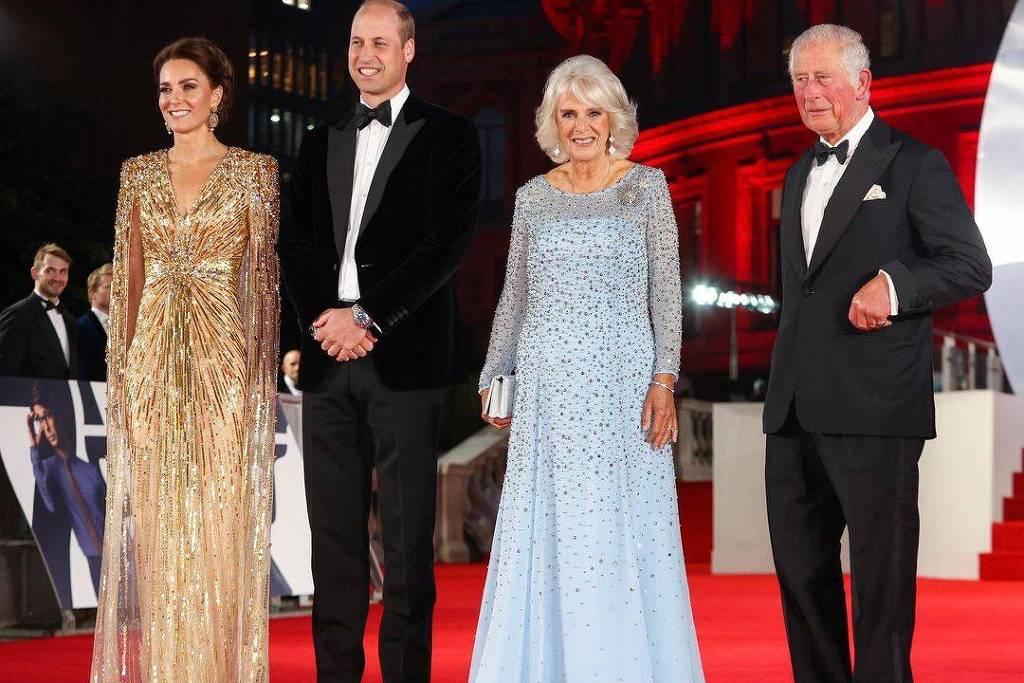 São Paulo
The British royal family appeared on the red carpet for the debut of the new film in the 007 franchise – "No Time to Die", this Tuesday night (28), in London. The Dukes of Cambridge, Prince William, 39, and Kate Middleton, 39, joined Prince Charles, 72, and Camilla, 74, Duchess of Cornwall, as guests of honor.
In the official profile of the Dukes of Cambridge, they shared a photo and highlighted that this is British actor Daniel Craig's last film after 15 years playing James Bond. According to them, the world premiere of the film will benefit charities that support former members of intelligence agencies. "It showcases the inspiring work of actors, musicians, directors, filmmakers and all those involved in making the film so special."
Kate stole the show by showing up wearing a stunning gold Jenny Packham dress with beads and a cape. She was so beautiful that I get a compliment from actor Daniel Craig: "You look adorable." Princes William and Charles wore tuxedos, while Camilla opted for a pale blue gown with a delicate beaded overlay.
The wet weather didn't let anyone down, and Daniel Craig and co-stars like Lashana Lynch and Léa Seydoux rejoined for the eagerly awaited film, which movie operators hope to return audiences to pre-pandemic levels.
"No Time to Die," the 25th film in the franchise, has been pushed back three times from its original April 2020 release, as movie theaters around the world have been forced to close and impose viewer restrictions because of the pandemic.
In the Universal Pictures and MGM film, Daniel Craig returns for his fifth and final role as the British secret agent known for his love of fast cars and ingenious contraptions, ending a 15-year stint that began with "007 – Casino Royale". "It's such a relief. It was very important for me to come and celebrate with all the cast and crew and take it to theaters, and here we are," Craig told Reuters.
Estimated at $200 million, the new adventure sees Bond leaving an idyllic retirement in Jamaica to track down a new villain, played by Oscar winner Rami Malek, armed with lethal technology.