Buckingham Palace admits having to 'do more' in terms of employee diversity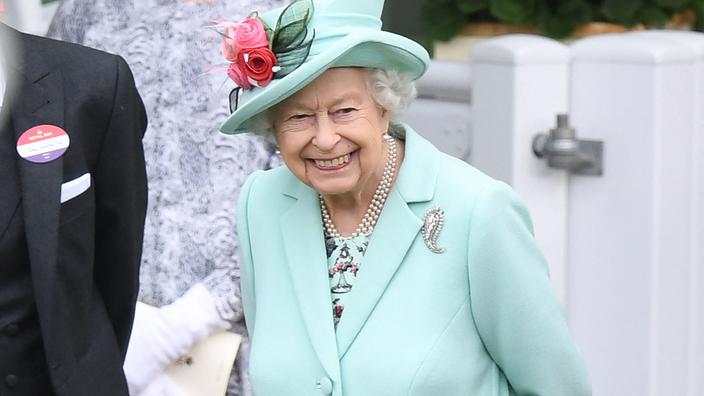 Buckingham Palace admitted Thursday June 24 duty "Do more" to foster diversity among the staff employed by the British Royal Family, publishing for the first time statistics on this subject made hot by recent accusations of racism. This publication comes amidst questioning for the British royal family after the devastating remarks of Prince Harry and his wife Meghan Markle, who have withdrawn from the monarchy and settled in California.
Read also :When Buckingham Palace refused to employ "immigrants of color or foreigners" in high office
Buckingham Palace revealed in its annual financial statement for 2020-2021 that the proportion of its employees from ethnic minorities was only 8.5%, with a target of 10% for 2022. In the UK, around 13% of the population is from an ethnic minority, according to data from the last census, in 2011. "We are not at the level where we would like to be, despite our efforts", a source inside the palace told the PA news agency. "We recognize that we need to do more." This source described as"Milestone" publication of these figures, which were previously reserved for internal use. She explained that in doing so, the palace expects "Accountable for the progress we have made. And if we don't make progress, we'll have to explain why. "
"Memories May Vary"
In a March interview with Oprah Winfrey, viewed by some 50 million people around the world, Harry, one of Queen Elizabeth II's grandsons, and his Métis wife Meghan, said an unnamed member of the royal family had worried about the color of skin their son Archie would have before he was born. The sovereign, who is the head of state in very diverse countries via the Commonwealth, reacted by claiming to take "Very seriously" accusations of racism brought by Meghan and Harry. But she was committed to treating them "in private", stressing in this regard that the "Memories may vary", which seemed to show that she wasn't taking these statements at face value.
Read also :Elizabeth II is overwhelmed by letters of support since Meghan Markle and Prince Harry interview
Harry's brother William had also defended the royal family, replying to a reporter a few days after the interview aired: "We are not a racist family at all."