Candidates without TV time and networks bet on word of mouth – 09/23/2022 – Poder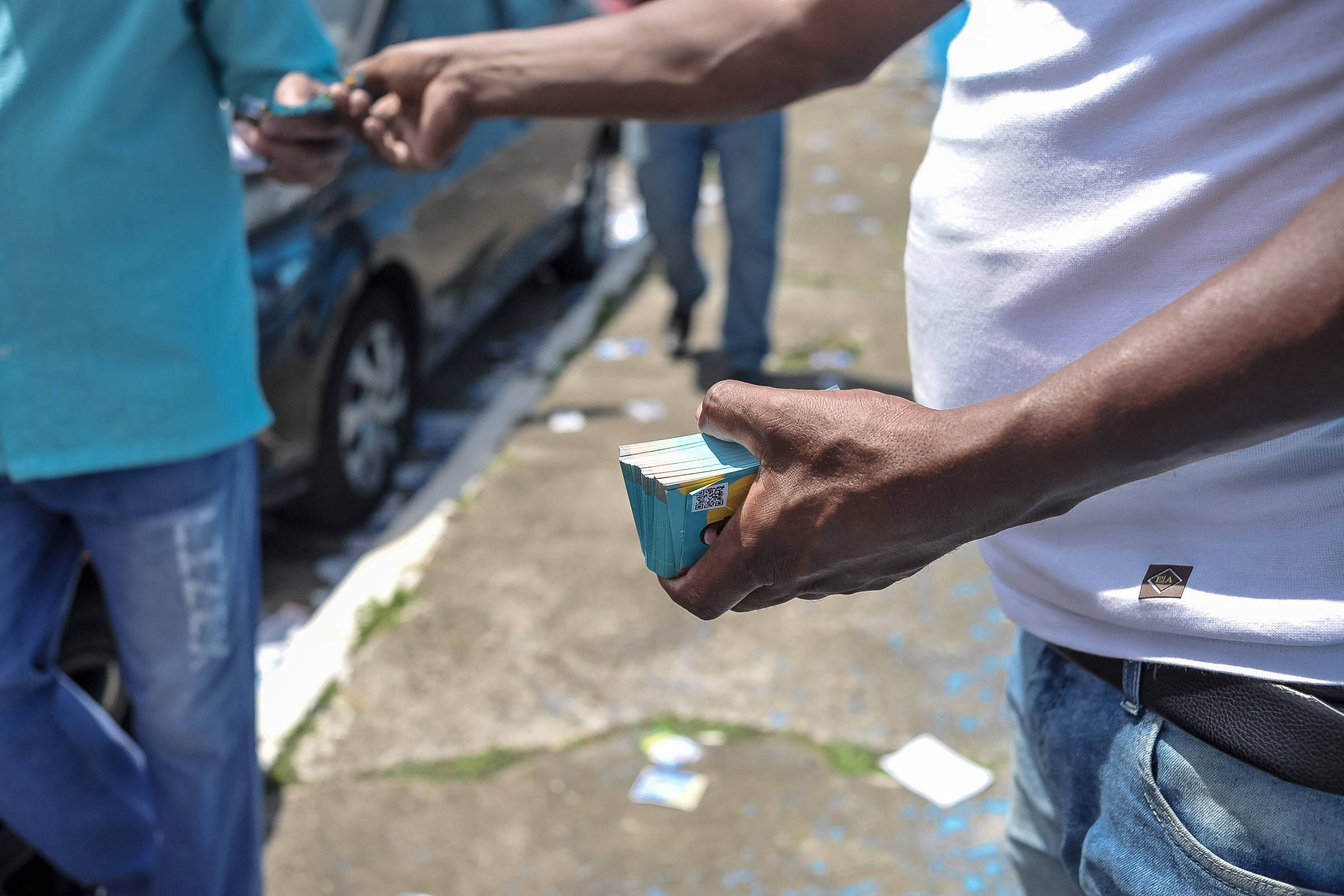 Candidates without social networks and TV time are betting on contact with voters, pamphlets and marches as the main way to apply for vacancies in Legislative and Executive positions in this year's elections.
The lack of instruments to propagate the campaign on a larger scale, however, affects the growth of candidates — they do not become known, making it difficult to project their proposals, and lose ground to candidates who have more resources, both technological and financial.
According to Deysi Cioccari, PhD in Political Science from PUC-SP (Pontifical Catholic University of São Paulo), candidates need social networks to boost themselves and become known, especially in the case of novice candidates, who are in the running for the first time and need to project.
The Brazilian electoral system also makes it difficult for newcomers to enter the competition, she said. The open list proportional system, used in Brazil for the election of federal, state and councilors, generates competitiveness within the parties themselves, where candidates struggle to obtain more resources.
Without significant space and influence on digital channels and without time for electoral propaganda, the candidacy is practically unfeasible, with little chance of election.
Cioccari says the "word of mouth" policy is important, especially in elections for mayor and councilor in small towns, but in campaigns for federal or state deputy, the effect is limited.
In this year's election, 45% of the contestants declared that they used social networks for their candidacy, the equivalent of 12,673 politicians. In 2020, it was 25%, according to the TSE (Superior Electoral Court).
Instagram overtook Facebook in the social networks most used by candidates, with 39.5% of applicants. Only 46 candidates registered profiles on Gettr and 7 on Parler, alternative networks used by Bolsonaristas.
Among the parties that most use social networks to promote campaigns is Novo, with 96%, followed by PCB, PSOL and PSB. Among those that least use it are PCO, DC, PRTB and PMN.
On the other hand, candidate for federal deputy Agnaldo Oliveira (PSD-SP), a newcomer to electoral disputes, says that both TV and social media are important and interconnected, essential to be able to be elevated to a position. Despite the role of social networks in the last general election, Oliveira says that TV has returned to prominence in the Brazilian political scene.
He did not declare any social network in the TSE system and said that not using the networks created greater challenges to leverage the candidacy, which he says he compensates with greater presence on radio, TV and at events with the population. Oliveira also noted that some candidates appear more than others, reflecting on the election chances of those who have less coverage.
In relation to television advertising, both the TSE's distribution of time by parties and coalition based on performance in the previous election, as well as the distribution of time of the legend itself for each candidate for federal, state or district deputy.
The coalitions with the longest time on television are the PT and nine other parties — which launches Lula (PT) for the presidency, followed by the one that launches Jair Bolsonaro (PL) for reelection, involving the president's party, PP and Republicans. Together, they represent more than 6 minutes of the total time of mandatory electoral propaganda for the presidential candidates, with more than 400 insertions.
Four small-party presidential candidates were left out of the electoral propaganda: Vera Lúcia (PSTU), Sofia Manzano (PCB), Leonardo Péricles (UP) and Eymael (DC), for not complying with the Brazilian performance clause.
Leonardo Péricles (UP), a rookie candidate in the presidential race in a newly created party, said that the challenge of making a candidacy known without TV time is much greater. He also stated that the lack of representation in debates also creates difficulties in exposing proposals on a large scale, especially for applicants from ethnic-social minorities.
With this, he pointed out, social networks play an important role in the candidacy, in addition to contact with voters and their daily problems, leaflets and marches in different regions of the country.
In some countries, there is a barrier clause, which prevents a party from acting in parliament if it does not obtain a minimum percentage of elected candidates.
The Brazilian Constitution, however, declares it illegal to restrict the activity of party associations, prohibiting any legislation from preventing, for example, the appointment by parties of holders to committees, or even the right to leadership and positions on the board of directors of legislative houses. .
In Germany, for example, if a certain party does not reach a minimum of 5% of votes, it does not lose its seats, but ceases to be a party bloc, losing strength in parliament.
In Brazil, however, there is a performance clause, which does not prevent the parliamentary action of minority parties, but does not distribute resources from the Party Fund, the Electoral Fund and TV time to them — which, in practice, strangles the performance of parties, without extinguishing them.