cardinal sentenced over pro-democracy protester relief fund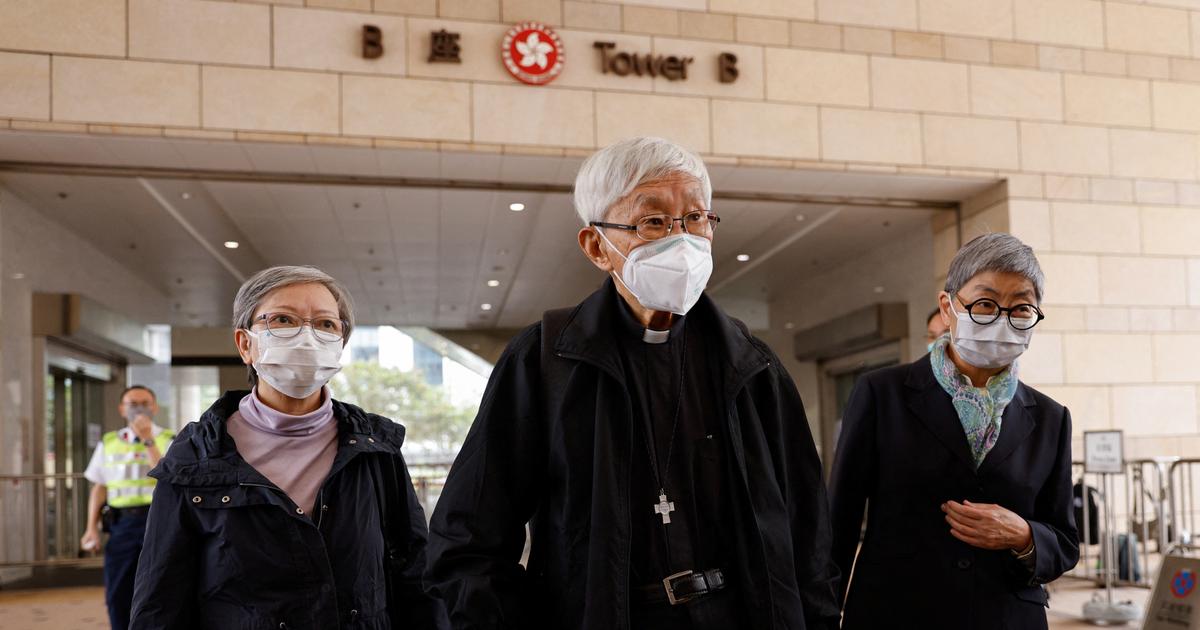 A 90-year-old cardinal and five Hong Kong pro-democracy activists were fined on Friday for improperly setting up an aid fund for arrested protesters.
Cardinal Joseph Zen, one of the highest Catholic prelates in Asia, was arrested in May for "collusion with foreign forces", which had raised international indignation. However, he has not, at this stage, been charged with this offense which would make him incur life imprisonment, according to the national security law imposed by Beijing in 2020.
Pro-democracy protesters
With his co-defendants, including singer Denise Ho and lawyer Margaret Ng, he was only tried this time for failure to register the fund as a company, an offense punishable by a simple fine. All had pleaded not guilty and their trial had lasted two months before a Hong Kong judge. Five of the defendants, including Cardinal Zen, were sentenced to a fine of 4,000 dollars (490 euros) and the sixth to 2,500 dollars.
Read alsoRepression, censorship: the disappointing record of Carrie Lam in Hong Kong
The «612 Humanitarian Relief Fundwas set up to help protesters arrested during the major pro-democracy protests of 2019 fund their defence. This movement was followed by a severe takeover by Beijing. Most of Hong Kong's pro-democracy figures are now in prison or have fled overseas.
Judge Ada Yim ruled on Friday in her verdict that the aid fund was subject to the registration requirement, because it was not, according to her, a charity but a company whose activity "could affect public order, peace and national security».
Restriction of freedoms
The prosecution claimed during the trial that the fund had raised 270 million Hong Kong dollars (33 million euros) from some 103,000 donors, some of which had been spentfor political activities and non-charitable eventsas donations to overseas pro-democracy groups and activists.
Read alsoA coup de grace for press freedom in Hong Kong
The defense argued that the fund was "simply a name given to a sum of money» and that the defendants did not form a «society". She also challenged the constitutionality of the 1911 law under which the defendants were being prosecuted. "The criminalization of failure to register is undoubtedly a restriction of important freedoms for civil society", pleaded defense lawyer Gladys Li.