Celebrities ring around "Black Friday" campaign against human trafficking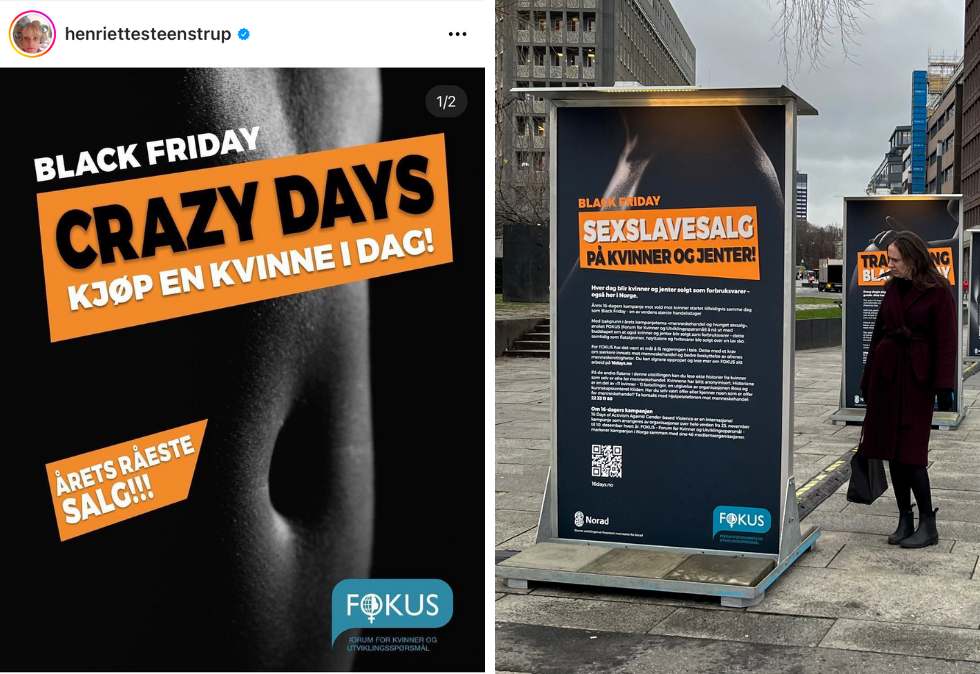 For the second year in a row, Apriil Reklame has been given the job of creating this year's 16-day campaign. It is organized every year from 25 November to 10 December, and in Norway Focus – Forum for Women and Development Issues has been responsible since 1999.
As Kampanje has previously mentioned, the start of the campaign this year falls on the trade industry's favorite day, Black Friday, and it has also become the theme of the campaign, which deals with human trafficking and forced sex sales.
Read more: Rolls out campaign against human trafficking on Black Friday: – Was almost too ironic
Stupid Trellevikcreative manager at Apriil, says they have received invaluable help with the campaign.
– So to speak, everything is done pro bono in this project. Without invaluable help from advertisers and partners, we would not have been able to do this, he says.
In connection with the UN's International Day for the Elimination of Violence against Women, Fokus has today a chronicle in print in VG where they demand action from the political side.
– With the campaign, we want to show how many women are exposed to human trafficking and forced prostitution. Here there are no rules, no safety net and every day is like Black Friday. Human trafficking is a serious violation of human rights, but it still takes place in every country in the world. Also in Norway, says the acting general manager of Fokus, Mette Moberg.
Watch the commercial here. It is directed by Pål Laukli from Tinagent and produced by Trude Laukli. Sound has been made by Both And.