China rebuffs WHO's terms for further COVID-19 origins study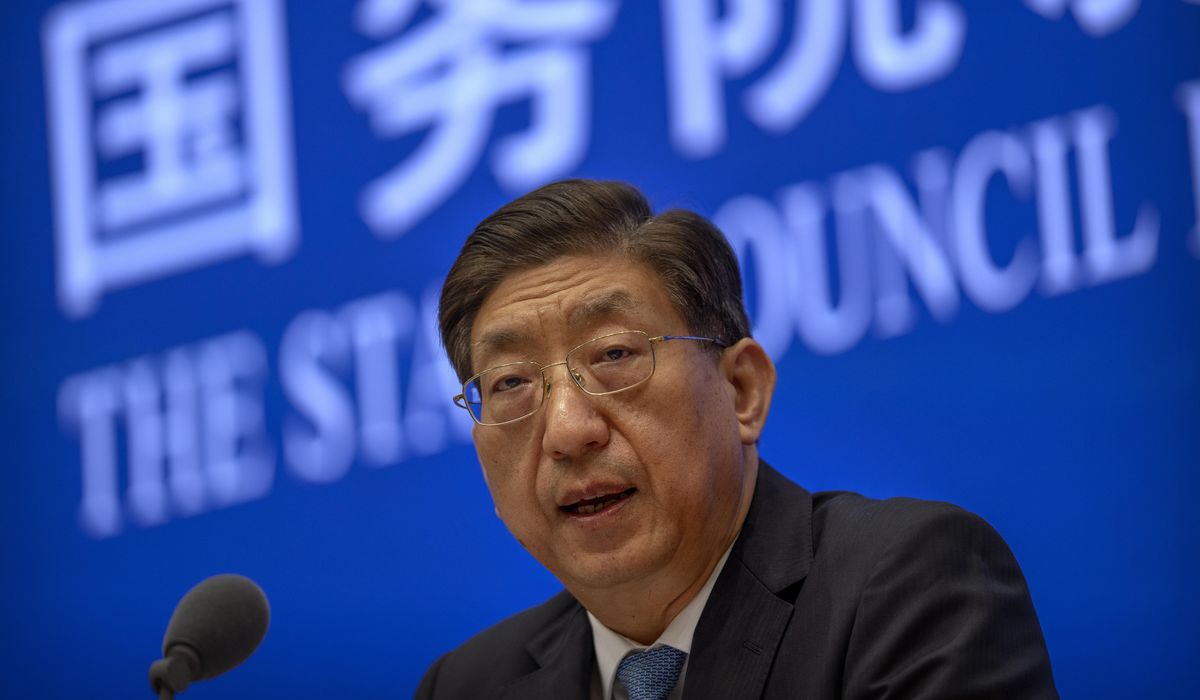 A top Chinese official lashed out Thursday at plans for a second-phase study of whether the coronavirus leaked from a lab in Wuhan instead of developing in nature.
"The plan disregards common sense and defies science," Zeng Yixin, the vice minister of the Chinese National Health Commission, said at a press conference in Beijing.
A joint investigation by the World Health Organization and China has been faulted for paying little heed to the possibility a pathogen escaped from the Wuhan Institute of Virology, which conducts high-level research into coronaviruses found in China.
The virus' spread was first detected in late 2019 in Wuhan, a central Chinese city, raising suspicions about the lab after initial reports suggested a "wet" market with live animals was to blame.
Wuhan lab workers became sick with flu-like symptoms and went to the hospital shortly before the outbreak, according to U.S. intelligence.
WHO Director-General Tedros Adhanom Ghebreyesus faulted his own organization's probe and said a better look at the lab is needed.
Chinese outrage is not unexpected, but proponents of the lab theory will view it as Beijing getting nervous about fact-finding that's been rebuffed so far.
Beijing has tried to redirect possible fault by floating the theory the virus began elsewhere or escaped from a U.S. military lab.
The Global Times, a state-run media outlet, recently highlighted nearly 5 million Chinese signatures on an open letter demanding an investigation into a lab at Fort Detrick, Maryland.
On Capitol Hill, House Minority Leader Steve Scalise renewed his call Thursday for Speaker Nancy Pelosi to hold hearings on where the virus started.
He accused the California Democrat of helping the communist government cover up the virus's origins and whether U.S. funding supported "gain-of-function" research that could have made a collected virus more dangerous at the Wuhan lab.
"We need to find out, at least, how it really did happen," Mr. Scalise said.
Also Thursday, a trio of Republican senators — Marco Rubio of Florida, Bill Hagerty of Tennesse and Ted Cruz of Texas — asked Gavi, the Vaccine Alliance (also known as GAVI), to explain why it is purchasing Sinovac and Sinopharm vaccines from China.
They want to know how much the alliance is paying for the vaccines and whether the U.S. is indirectly funding the purchase through its support for GAVI.
"We are deeply concerned by this agreement due to its potential to enrich the Chinese Communist Party (CCP), which has not made any serious effort to date to bring an end to the pandemic," the senators wrote to José Manuel Barroso. "We write to request an explanation for why these agreements were signed and if any money from American taxpayers was included in those agreements."