China uses anti-fraud application to monitor access to foreign websites – 15/09/2021 – World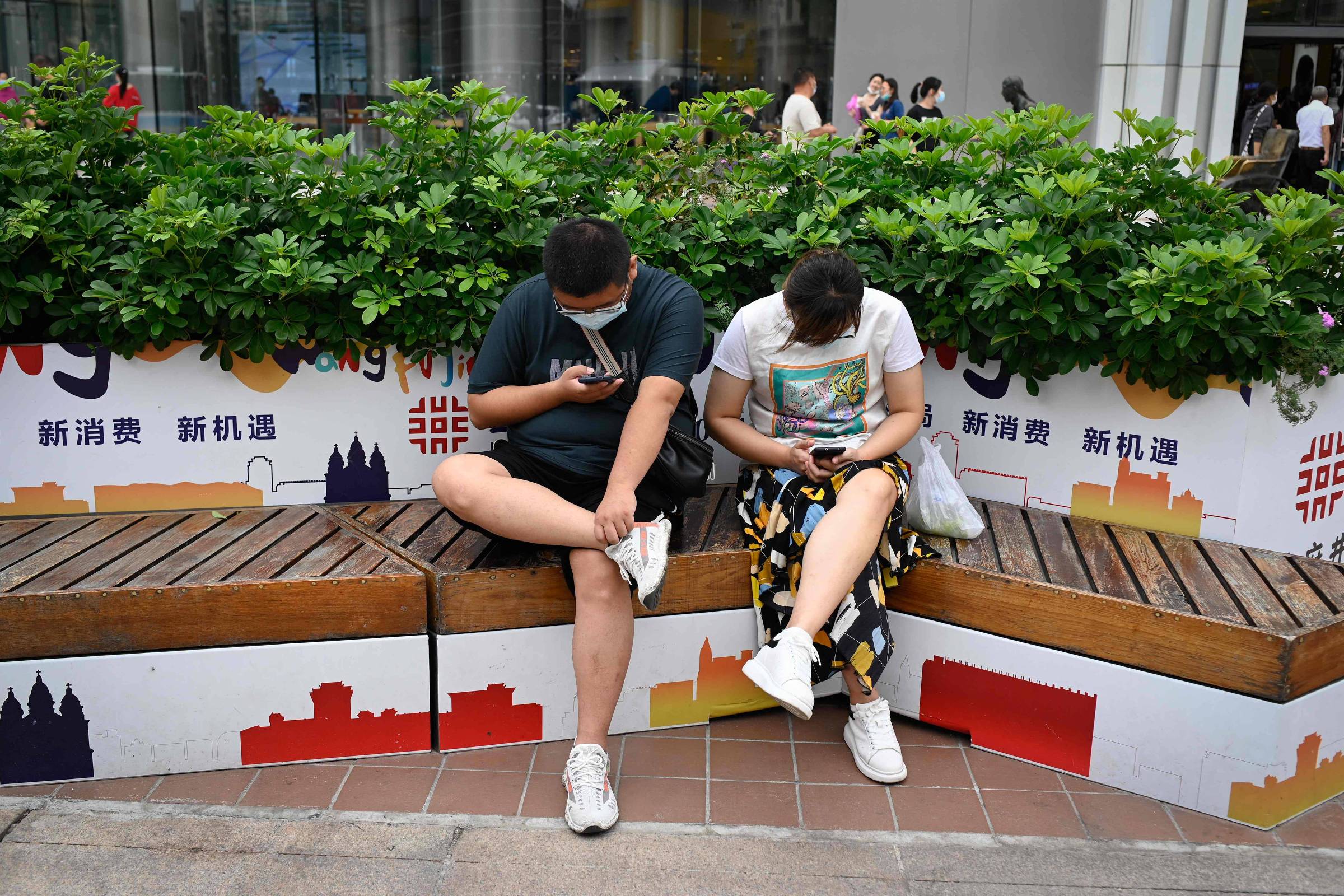 China's police are using a new anti-fraud app installed on more than 200 million mobile phones to identify and interrogate people who have visited international financial news sites. The information is from people who have been summoned by the authorities.
The app was launched in March by the National Anti-Fraud Center of the Ministry of Public Security. It blocks suspicious phones and exposes malware (programs created to infect computers). Police said the app is needed to combat an increase in fraud cases, often committed by organizations run overseas by Chinese or Taiwanese.
The ministry recommended that the app be downloaded. But several local government agencies have made it mandatory for their employees and people they work with, such as students and tenants.
A Shanghai-based user of the app told the Financial Times that he was contacted by the police after accessing an American financial news service. Police wanted to know if he had contacts abroad and if he frequently visited foreign sites.
The user, who asked not to be identified, said police seemed genuinely concerned about coups launched from outside the country. "But the questions they asked me, wanting to know if I had contact with foreigners, made me think that they don't want me to access websites from other countries," he added. "After the meeting with the police, I deleted the app."
A second user, this resident of the eastern province of Shandong, said police called him four days in a row after the app showed that he was accessing international information providers she described as "highly dangerous," including Bloomberg.
"They said they would remove the 'dangerous' label attached to Bloomberg, but nothing happened," the user said. "Another thing is that the authorities don't say how they determine if a website based abroad is linked to fraud."
The app has generated thousands of online privacy complaints filed by people who said they were forced to download the app in order to rent an apartment or enroll their children in schools.
Twelve people told Financial Tumes that they felt annoyed because, in order to install the app on their phones, they had to give 29 authorizations to the app, including live monitoring of call logs, text messages and conversations.
"I'm not going to let the authorities access every aspect of my life just to avoid scams," said a Shanghai-based marketing manager. He had ignored several requests to install the app.
Parents across the country reported that they were forced to download the app in order to enroll their children in school. In Shenzen, some tenants were forced to install the app in order to sign rental contracts.
"I have never seen the government commit such a serious abuse of power to promote an unpopular app before," said an office worker in Anhui province who had to download the app in order to file an ID card application.
"This is a spy app that tracks everything that happens on your phone," commented another user who deleted the app a few hours after local authorities told him to install it. "I don't need him, however good his intentions may be."
According to official data, last year China detained 361,000 people for electronic or online fraud, up from 73,000 arrests made in 2018. In April, Li Bei, a spokesman for the Ministry of Public Security, described these frauds as "the fastest growing criminal activity" in the country.
The app offers dozens of courses on scam prevention. "The app plays an important role in combating fraud," Jiang Guoli, a senior public security official, said at a news conference in June. He commented that in the first three months after it was released, the app issued 23 million warning messages.
The Ministry of Public Security and the National Anti-Fraud Center did not respond to a request for statements.
For Karman Lucero, an academic at the Yale School of Law, the application could be misused by the government. "There's no question that even without listening to a user's phone calls or reading the exact content of their text messages, it can be used to glean valuable information about who that user is," he said.
Translation by Clara Allain