Chinese gag – 11/24/2022 – Opinion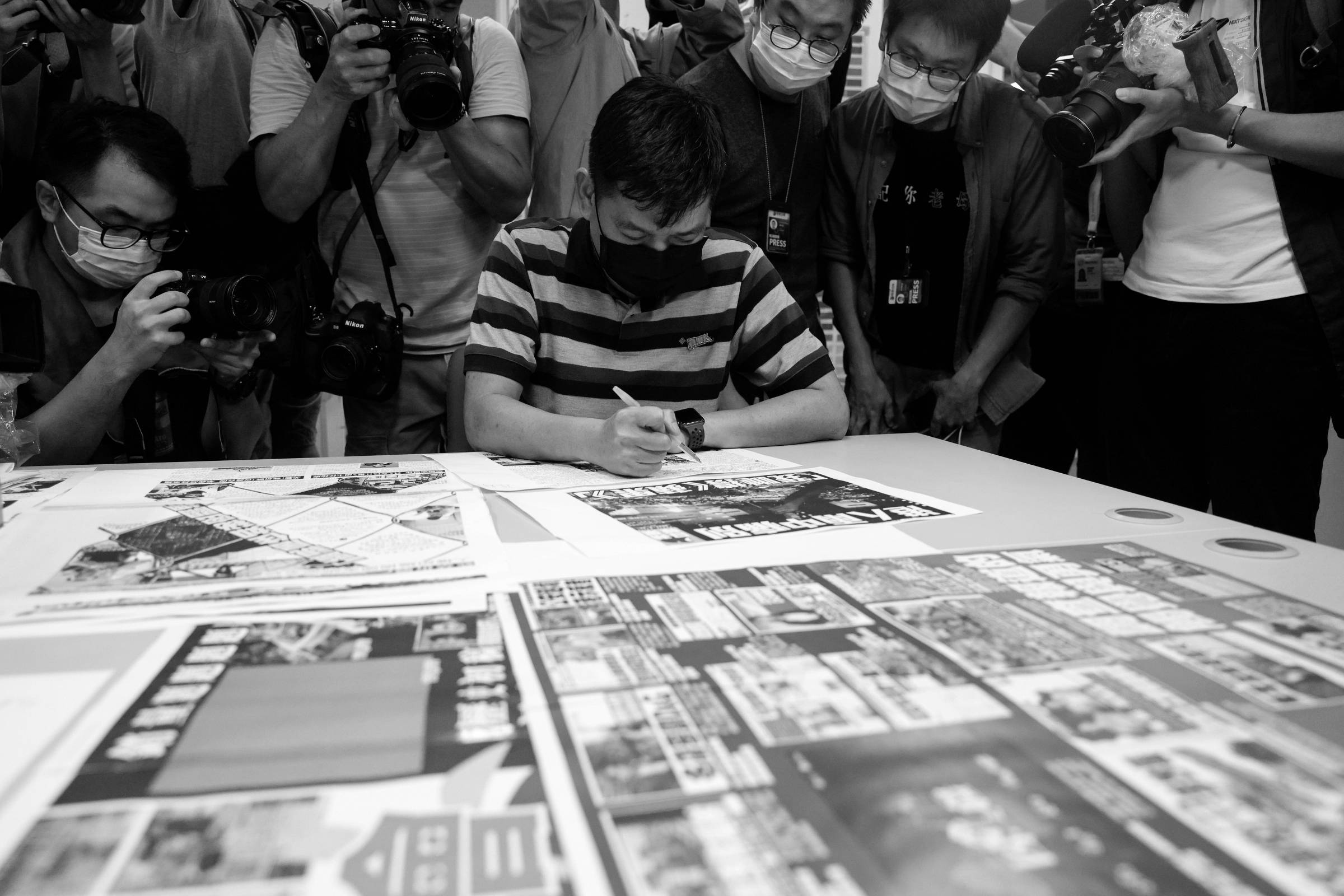 China's effort to clamp down on civil liberties in Hong Kong has produced yet another loathsome chapter this week. On Tuesday (22), six editors and directors of the defunct pro-democracy newspaper Apple Daily pleaded guilty to collusion with foreign forces before the island's Supreme Court.
A typical expedient of dictatorial regimes, forced admission was the desperate solution found by journalists to try to mitigate the penalties of an accusation that, according to the security law implemented in the territory, can lead to an absurd life imprisonment.
Former employees of the newspaper said they supported, alongside tycoon Jimmy Lai, owner of Apple Daily and critic of the Chinese communist regime, calls for sanctions and economic blockades by other countries against China between July 2020 and June 2021. of the group is yet to testify against Lai himself, whose trial is due to begin next month.
Introduced in Hong Kong in 2020 in response to the political storm since the previous year, the security law interfered with the judicial system and implanted a political police in the region – making a dead letter the agreement that guaranteed the territory's autonomy.
The despotic norm created the crimes of subversion, secession, collusion with foreign forces and terrorist acts, which were broadly defined to make all forms of opposition to the regime liable to heavy prison sentences.
In 2021, the dictatorship struck its most striking blow, forcing the closure of the Apple Daily, a periodical that since 1995 had been notable for its defense of democracy, as well as for denouncing Chinese repression and persecution against demonstrators and dissidents.
The degree of media restrictions imposed by China can be measured by the evolution of the island in the press freedom ranking of the NGO Reporters Without Borders. In the short space of 20 years, Hong Kong has gone from 18th to 148th — having lost no less than 68 positions from 2021 to 2022.
Beijing's tyranny has managed to damage even the territory's business environment. Analysts point to a brain drain in the last two years, when around 200,000 Hong Kongers and foreigners left the region.
Apparently, it will not be easy for the regime to repeat in Hong Kong the dangerous formula of repression and prosperity that, at least until now, has worked in China.