Competition in the sale of cars in Jeddah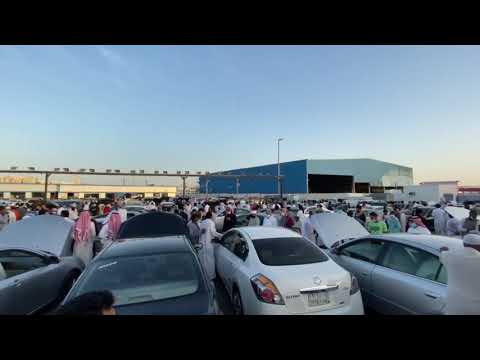 "Al-Watan" spotted during its tour of the auto showrooms in Jeddah crowding out buyers without social distancing between them, in violation of the precautionary measures, especially in cars at the car showroom site, where more than 3 thousand people gathered without there being spacing.
The cause of congestion
The place is witnessing a great deal of congestion due to the sale of cars through the forests that are held daily in the car showrooms, which causes many to resort to it, unaware of the seriousness of the virus outbreak.
Efforts of the competent authorities
The Municipality of Jeddah Governorate and the security authorities have intensified their efforts to implement preventive precautions in all facilities and markets, stressing on the visitors of these facilities the importance of adhering to the health measures and protocols.
The news from the source