Crimean hotels no longer require PCR tests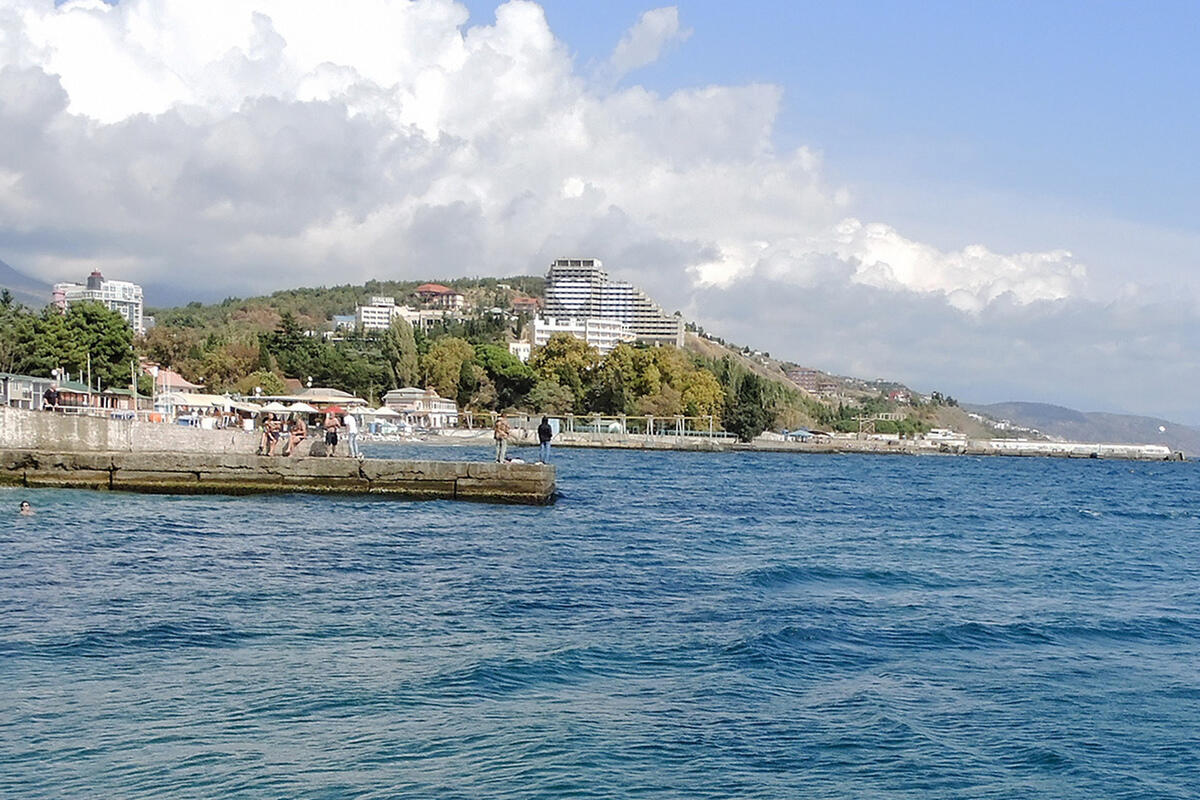 On November 8, the Crimean health resorts began to accept vaccinated and ill tourists without a PCR test. Only tourists over 18 years old who have a certificate of medical exemption from vaccination will have to provide it upon check-in. Travel agents working with the peninsula believe that this concession is aimed at attracting guests after the end of the "covik vacation". We found out if it would work.
A certificate of vaccination in the form of a QR code (or a medical certificate about the covid transferred over the past six months) will be required from November 8 not only upon check-in, but also when booking places in Crimean hotels, holiday homes and sanatoriums. You cannot do without these documents and are already in place, they are needed almost everywhere: on excursions, in cafes, cinemas.
– Since you cannot book accommodation without a "cewar", then it turns out that there is no way to Crimea for an unvaccinated person? But it seems like we are talking about PCR too, – I specify in the capital's travel agency.
– The main thing here is that the vaccinated can now move in without a PCR test, – explains a tour operator working with Crimea. – And before it was demanded from the vaccinated. An unvaccinated tourist, of course, can also come. Just spend on a test. Made already in place, it will be valid for a week. Well, then each tourist facility has the right to declare its terms of settlement.
– Has the innovation attracted tourists?
– It is clear that the Crimean authorities did it to attract them. But, to be honest, there is still no demand. On non-working days, there were a lot of vacationers, despite the strict restrictions. Everything was filled, and now people are returning to work, to study. In addition, before going somewhere in the fall, everyone reads weather forecasts. Snow is expected in Crimea on November 10.
The host party, in the face of the Crimean tourist infrastructure, claims that, despite the large concentration of vacationers on non-working days, strict restrictions on visiting catering and other public places have done their job: there are more vaccinated on the peninsula – both among locals working in the service sector and and among the guests.
– Tourists can get vaccinated right here, – call the Crimean health resorts. – All resorts have mobile vaccination points.
I am interested in how the rest of those who decided to ventilate themselves in Crimea on non-working days, despite the persistent recommendations of the authorities not to drive around and not spread the infection, went on vacation.
– It's okay, – replies a family from New Moscow, who visited Sudak. – We were lucky with the weather. We didn't swim, of course, but we breathed some air and warmed up in the sun. There are no special restrictions on the ground. Well, somewhere in a mask you will go, somewhere not – without fanaticism.
– Aren't you scared by the Crimean covid statistics? As of yesterday, Crimea broke its own record – 791 new cases per day.
– Yes, we did not know these statistics. But in Sochi we had friends in the same week, they say – tin. It became stricter right before our eyes: people flew in with a certificate of antibodies, since the hotel website says that it is possible, but they were not populated. Go get vaccinated, they say. There were endless raids, and all the time there were rumors that the city would be closed. We are not vaccinated, but in the Crimea we did not frankly persuade us to do this.
– From November 8, they will begin to decline.
– Well, now let them bow down, they have rain and snow from tomorrow.
According to the service for booking air tickets within Russia with departures from October 28 to November 7, the Crimean Simferopol is one of the three most demanded destinations. And according to the local Ministry of Health of the peninsula, according to the results of the "covikanikulyarny" week, the peninsula has updated the anti-record for an increase in the incidence.
Newspaper headline:
Crimea, snow, covid