Cuca set a trap for Abel Ferreira at Libertadores – 09/23/2021 – PVC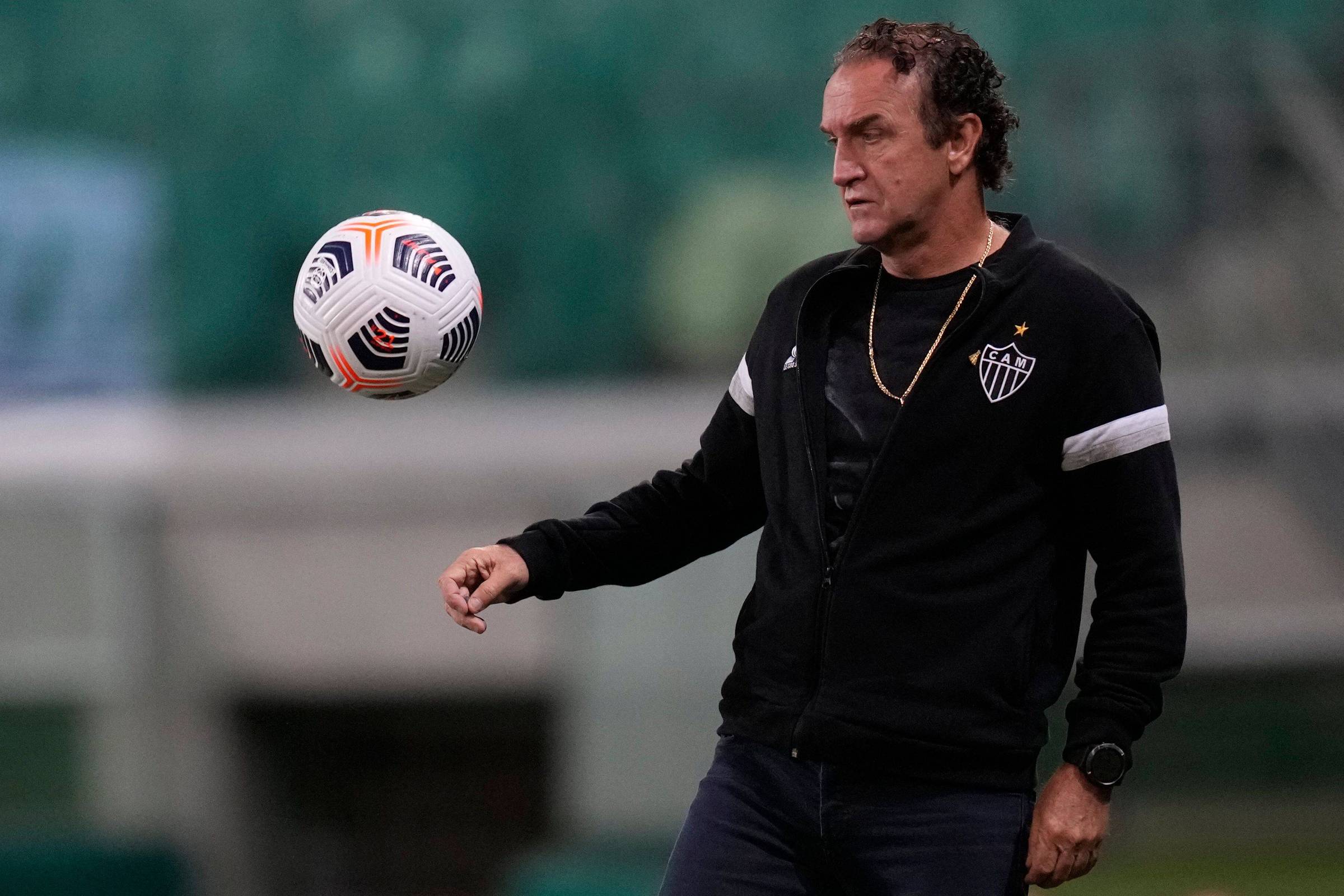 The management of Palmeiras understood that there was no need to interfere in the controversy that followed Dudu's replacement. Coach Abel Ferreira stated that there is no player more important than the institution. The striker posted on Instagram: "Those who have been at the club for years and years, like me, know this very well."
Abel has no history of problems with players, unlike his master José Mourinho. The competence of the current Roma coach was never discussed. Your lead often.
Abel Ferreira's maturing process seems to demand the opposite. He's good in a group, but he needs to interfere better in games.
Today, Cuca is more like José Mourinho than the young follower. For a long time, the Atlético coach was accused of short-circuiting the locker room. The counterpoint is your ability to predict or see what goes on in 90 minutes.
On Tuesday (21), all the press knew that Galo would cast the quartet Nacho, Zaracho, Hulk and Diego Costa. Very few thought that Palmeiras with Felipe Melo and Rony was possible. Abel's surprise in the initial formation contrasted with the trap set by Cuca, who pulled Allan out of the game in three men and selected his two full-backs in attack.
Abel Ferreira arrived at Allianz Parque smiling and announcing: "We are going to attack their best". It seemed to indicate that Ron would be playing behind Arana's back, and the verb leaves no doubt that he did not intend to defend himself exclusively. Failed to attack.
Palmeiras has been using Marcos Rocha as the third defender, and Cuca mirrored the system. With the two wingers as wingbacks, protected by Allan, with Zaracho at the wheel instead of starting from the far end, and Nacho circling from the left to the middle, Arana was free and forced Ron to chase him, while Abel intended exactly the opposite.
There was merit from Atlético and, even if the first semifinal of the Libertadores wasn't seen as a beauty, it's our job to understand the strategy. Obviously, matches are not won by the surprise effect alone. But it helps when there's a lot of balance.
Galo's coach is one of the most detailed on the continent. He received this recognition from Marcelo Gallardo, close to his ear, when he left Mineirão, after Atlético 3 x 0 River Plate.
Abel Ferreira's master, José Mourinho, was always a strategist. Even accused of beating Barcelona with a coach in front of his penalty area, he won the first game of those 2010 Champions League semifinals by attacking Barça, in Milan.
There is also no doubt that Guardiola is brighter than Thomas Tuchel and yet lost the Champions League decision to Chelsea, in a tactical derby that helps remind us that opaque games are not unique to the Libertadores.
Mourinho is far from his best days, largely due to the players talking to each other and the inquisitive leaders no longer sticking together.
Which is why Abel Ferreira needs to go on without major scratches in the internal locker room conversations, his strong point. But Tuesday's decision will require more.
Abel needs to innovate with a move, a trap, a novelty that disturbs Cuca. At this point in both careers, Atlético's coach is better at it.
Abel only created a buzz by announcing Ron and Felipe Melo as starters. It stopped there. Many people hit the 11 Atleticans 24 hours before the ball rolled. Nobody believed that Cuca would change the functions of half of them.
LINK PRESENT: Did you like this text? Subscriber can release five free hits of any link per day. Just click on the blue F below.