Czech president hospitalized again after positive Covid-19 test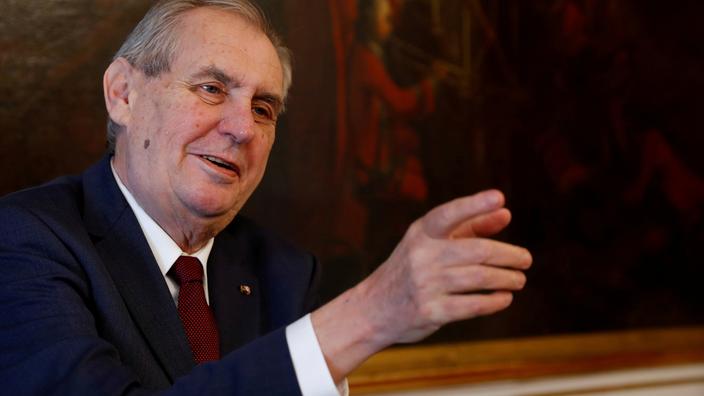 Czech President Milos Zeman was again admitted to hospital on Thursday, November 25, a few hours after being released from it, after testing positive for Covid-19, his spokesman Jiri Ovcacek said in a statement.
Read alsoCovid-19: tense situation on the border between Germany and Czechia
«The president's program will be suspended for the duration of his treatment for Covid-19He added, adding that the president would not appoint a new prime minister on Friday as was initially planned. The 77-year-old head of state was released from hospital on Thursday after being admitted on October 10.
To see also – "We did not think we would lose", admits the Czech Prime Minister after his loss in the legislative elections