Dali on a linden: how to bypass the rules for issuing certificates for drivers | Articles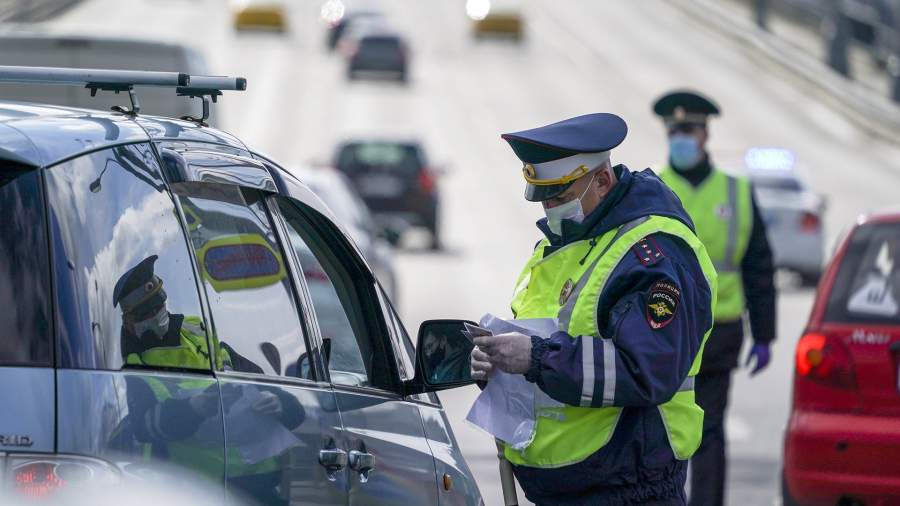 Despite scrutiny and tightening of legislation, driving schools and entrepreneurs continue to circumvent the rules of medical examination of drivers. They actively offer purchase certificates 003-in / y, so as not to wander around the doctors. The Izvestia correspondent bought the document with all the necessary signatures and seals, and the driving school accepted it calmly. Besides, you can get help in messengers – even for those who are registered in psychiatry. However, there is a high probability of running into scammers. Experts believe that the medical examination procedure should be made more comfortable for people – only then the Russians will stop buying certificates.
Like real
According to the Federal Law "On Road Safety" for admission to the exam and replacement of a driver's license, citizen must be examined by a general practitioner, ophthalmologist, psychiatrist, narcologist (for categories A, B), as well as a neurologist, otolaryngologist and EEG specialist (for C, D, CE, DE, Tm and Tb).
For, to save time, Russians are accustomed to simply buying medical certificates 003-in / from private organizations. Tried to fight it, tightening the requirements for the work of driving schools. For example, from March 1, 2022, the Ministry of Internal Affairs of Russia has established a new procedure for interaction subdivisions of the State traffic inspectorate with educational organizations that train drivers.
According to it, driving schools no later than 10 working days before the start of practice must send a list of students to the examination unit of the traffic police (now – no later than 30 days before the end of training). This was done so that the traffic police could quickly check if there were any previously deprived of their rights or people with medical contraindications on the lists. In addition, it was planned to check the organizations issuing medical certificates.
It's been eight months but the situation with medical examination has not fundamentally changed, Izvestia found out. Some organizations even arrange aggressive marketing and offer to issue a certificate next to the traffic police. One of these sellers asked the correspondent of "Izvestia" only about registration and clarified whether they check it.
— In 20 minutes you will receive a certificate, which is issued for at least a week. You won't lose money, as it will cost the same as doctorssaid the seller.
The price of the service is 5.5 thousand rubles. At the table where the documents are drawn up, there were those same certificates 003-in / y. They look like real: the one given to the correspondent is stamped. There are two organizations on it: Doctor Clinic nearby and Kontakt-T LLC. Judging by open databases, the latter firm is engaged in trading in seafood, household goods and real estate. And not medicine at all. The form bears the signature of the doctor Anar Hasanov. His data is on a website that represents the Doctor Clinic nearby, but the portal is different from the official website of this network. According to SPARK, Gasanov is also a co-owner of the Kontakt-T company. Izvestia made an appointment with him to find out how he was able to examine an unfamiliar patient remotely?
Doctor Gasanov, however, hurried to hide in the back room and flatly refused to speak..
– This is a sterile place, you have no right to enter here! he said.
With a probably fake certificate, Izvestia went to a driving school. But they didn't suspect anything. On the administrator's desk was a pile of exactly the same certificates.
For any request
But It is not necessary to walk around the district traffic police departments. Help 003-in / a can be done remotely – via messenger. It is enough to drive in the name of the documents in the search, and the user will be offered dozens of relevant communities. Average price for a certificate varies from 2 to 7 thousand rubles, depending on the seller and the situation of the customer. For example, if a person was registered in a narcological dispensary, then the document will be more expensive.
– I have a real certificate. For being registered, of course, you need to take at least 10 thousand, but I'm getting into a position– said the seller. — I can't give guarantees, everyone passes, let's hope that there will be no checks.
But not all certificate issuers are so frank and "conscientious". In another community, the seller agreed to make a certificate and gave the number of a bank card to which it was necessary to transfer 2 thousand rubles. The next day he stopped responding to messages..
Driving schools are also trying to make money on medical certificates. But business has become more complicated due to recent law enforcement scrutiny.
— Right now we can't make a certificate, but maybe after some time it will work out. Wool has become very much in the traffic police in recent months. She (reference) is a normal official one, but the traffic police have their own guidelines there. They check who did it and where, dispensaries send requests. Pupils also began to pull because of checks, – the administrator of the capital's driving school told Izvestia.
Rare and subtle
The problem is that it is extremely difficult to determine who really passed a medical examination and who did not. The traffic police do not keep statistics on the number of express documents, and the main way to deal with them is to change the format, said Petr Shkumatov, a member of the public council of the Main Directorate of Internal Affairs of the Ministry of Internal Affairs of Russia in Moscow.
In the current situation, all responsibility lies with medical institutions, says Elena Zaitseva, president of the National Union of Driving School Associations.
— Organizations that train drivers do not have licenses to issue these certificates.. The documents may be real, but the whole question is how they were obtained, the expert told Izvestia.
Selling medical certificates can lead to irreversible consequences. Traffic accidents involving drunk drivers are not uncommon and almost all of them are fatal, believes retired traffic police major Viktor Kondrashin.
– Do not forget that not only future drivers undergo a medical examination, but also those who have been deprived of their licenses. And now imagine that a citizen has already been caught on a gross violation, and a year later he comes quickly, makes a left certificate and again leaves on the road. Such a driver will continue to feel impunity, – the expert noted in a conversation with Izvestia.
Most of the restrictions in obtaining rights come from psychiatry and narcology, stressed psychiatrist-narcologist Vasily Shurov. And this is no coincidence.
— Registered people who are taking serious therapy, firstly, due to a painful condition, they cannot adequately assess the traffic situation, and secondly, under psychotropic therapy, the reaction rate is reduced, and the ability to make the right decision, and generally decide when to drive and when not to. If such a person bought a certificate and got into an accident, he himself will avoid punishment because of his diagnosis. But it will not be easier for the victims," ​​the doctor explained.
Thanks to checks, the sale of certificates has become a rarer occurrence, says Petr Shkumatov.
"There are not so many organizations that are now ready to risk their license due to the sale of medical documents," the expert told Izvestia.
He stressed that it is possible to obtain a certificate in a short time and legally.
— We have polyclinics that quickly conduct a medical examination and give a document. Of course, if any deviations are found in a person, then he will be sent for a more detailed examination," said Petr Shkumatov.
In order to completely exclude the possibility of issuing a certificate without a medical examination, it is necessary to make the procedure of medical examination more comfortable, says retired traffic police major Viktor Kondrashin.
In the meantime, the illegal business of forging certificates is flourishing. Perhaps because it is beneficial to all participants in the process: medical institutions, driving schools, and the future drivers themselves – among them there are always enough those who willingly pay.