Daniel Robinson: Human remains found in Arizona desert during search for missing geologist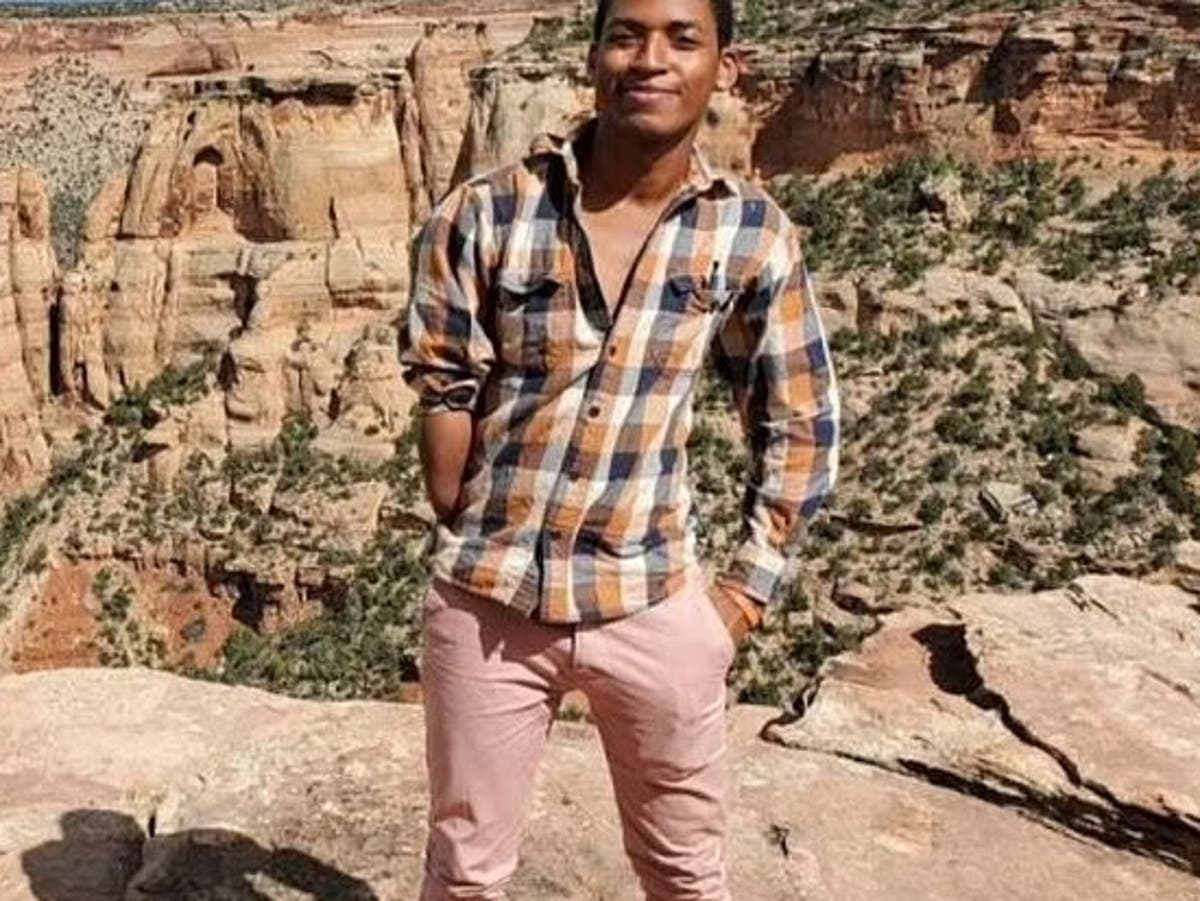 Human remains have been found during the search for a geologist who left a worksite in the desert in Arizona four months ago, but his father has said that the bones discovered aren't those of his missing son.
The Buckeye Police Department has confirmed that the remains found by the volunteers searching for 24-year-old Daniel Robinson were human. A DNA test will be performed to identify the bones. Police also said that evidence was found near the body of Mr Robinson that suggested that the bones may not be his.
The father of the missing geologist, David Robinson, tweeted from a Twitter account called "Please Help Find Daniel": "Saturday, November 6, my weekly searches for my son Geologist Daniel Robinson has again uncovered human remains out in the desert of Buckeye, AZ, hopefully bringing some closure to another grieving family. The human remains is not Daniel. I will continue my searches for my son."
The father shared a video of himself alongside hired investigator Jeff McGrath, who said volunteers had found femur and leg bones.
"We don't know whose it is," he said.
Mr Robinson was last spotted on 23 June as he was leaving a worksite in the Arizona desert at Sun Valley Parkway and Cactus Road in Buckeye – 35 miles west of the state capital Pheonix. It's been reported that he had just sent his last text to a woman he was supposedly romantically interested in. When Mr Robinson didn't come home that night, his father reported him missing.
On 19 July, a rancher found Mr Robinson's busted vehicle – a 2017 Jeep Renegade – in a ravine three miles away. His keys, clothes, boots, and cellphone were also found. According to a crash report, the vehicle sped up just before the crash.
Mr McGrath has told The Daily Mail that the Jeep's airbag control module revealed that the car was driven 11 miles after the airbags were released and that the ignition was turned on 46 occasions.
The vehicle appeared to have been hit above the windshield, he added.
Mr Robinson, who was born without a right hand, was reportedly infatuated with a woman, identified only as Katelyn, before he disappeared but his emotions were not returned. He sent her a text 18 hours before vanishing, saying: "The world can get better, but I'll have to take all the time I can or we can, whatever, to name it. I'll either see you again or never see you again."
Mr Robinson met the woman while delivering groceries for Instacart. He delivered an order of alcohol to her home in Laveen, outside of Pheonix, and was invited into the home by Katelyn and a friend of hers.
"Katelyn said she believed Daniel was very nice and she and her female friend asked Daniel if he wanted to hang out with them," a police report stated.
"Katelyn said she and her female friend 'were drunk' and that looking back on it, she shouldn't have invited a stranger into her home," it added.
According to law enforcement, Katelyn thought Mr Robinson was "harmless as he only had one arm and was short in height". Katelyn's last name has been redacted in the police reports. While she exchanged phone numbers with Mr Robinson, she says nothing else happened between them.
More follows…