Darmanin denounces the measure, Doucet answers him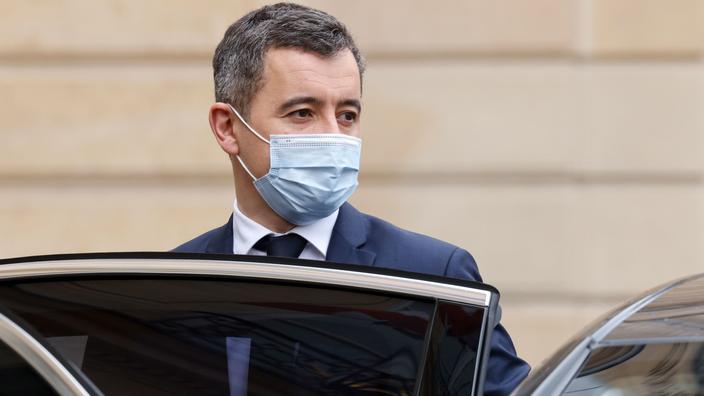 The ecologist town hall of Lyon has decided to impose menus without meat – but with eggs and fish – in school canteens because of health constraints. The Minister of the Interior was moved by it.
«Scandalous ideology": The Minister of the Interior, Gerald Darmanin, interfered in the controversy over the meatless menus imposed in school canteens by the ecological town hall of Lyon because of health constraints. "In addition to the unacceptable insult to French farmers and butchers, it is clear that the moralist and elitist policies of the 'Greens' exclude the popular classes. Many children often only have the canteen to eat meat … Scandalous ideology», Tweeted the minister on Saturday evening.
«We did not hear you say these words to Gérard Collomb, a member of your political family who had taken exactly the same measure during the first wave"Of Covid-19, replied Sunday the mayor EELV of Lyon, Grégory Doucet, also on Twitter. The town hall explains its choice by the need to respect, at the request of the National Education, a distance of two meters between the children in the canteen, which amounts to feeding fewer students at the same time.
The use of a single menu – without meat but including eggs and fish – aims to streamline the service so that all meals can be served during the meridian break. This choice had already been made by the town hall of Lyon at the end of the first confinement last spring, without causing controversy at the time. The local opposition this time fired red balls on the measure.
Read also :Masks, fixed seats, gel: in a school canteen under reinforced protocol
«That the right, which allied with my predecessor (Gérard Collomb, editor's note) at the time of the municipal elections, shouts at ideology today makes me smile», Had already reacted Grégory Doucet Friday on franceinfo. "Continue to be in the Mr. Darmanin posture, you are only masking your lack of background», Adds the mayor on Sunday.
The Minister of Public Accounts Olivier Dussopt, Senator LR Bruno Retailleau and LREM MP Aurore Bergé also criticized the Lyon measure on Twitter. Farmers are due to demonstrate on Monday in front of Lyon City Hall at the call of certain unions (FDSEA and JA du Rhône).