Datafolha: Castro advances among Bolsonaro voters – 09/23/2022 – Poder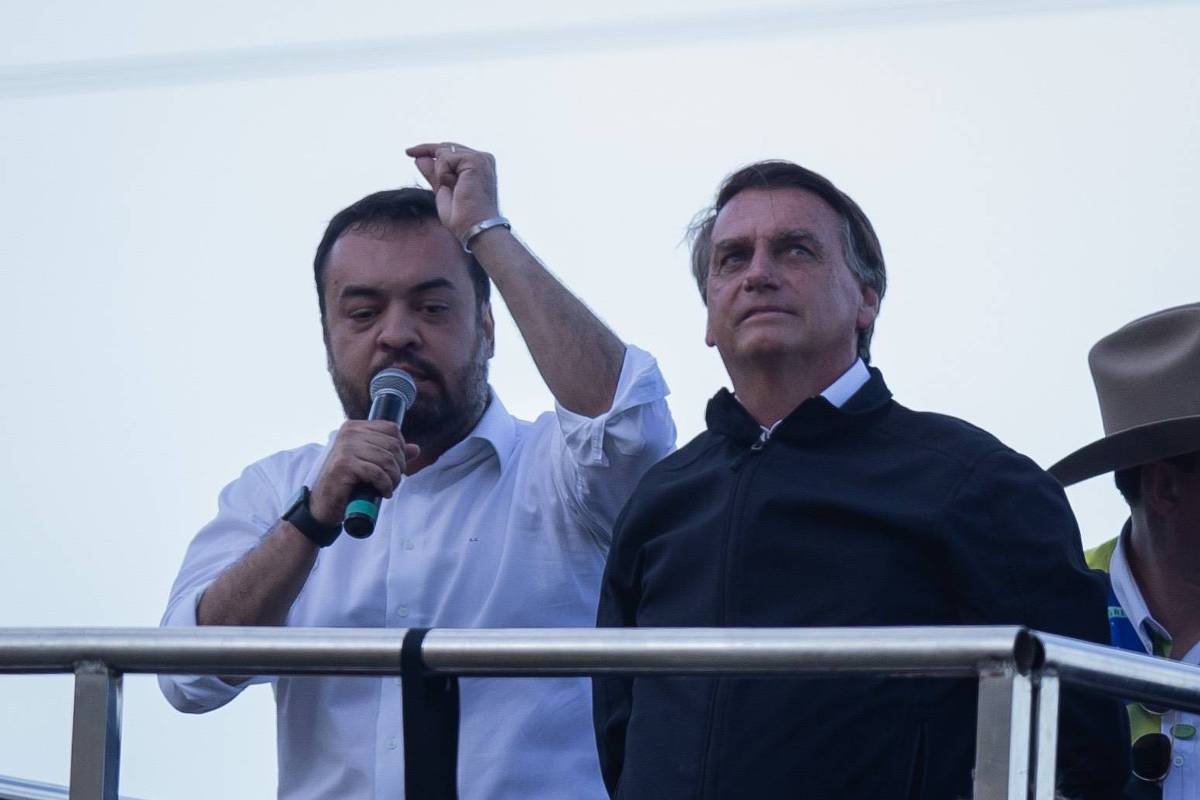 The leadership obtained by Governor Cláudio Castro (PL) in voting intentions for the Government of Rio de Janeiro is mainly due to the advance of the candidate for reelection over the voters of President Jair Bolsonaro (PL) in the state.
According to data from the Datafolha poll released this Thursday (22), Castro has the preference of 62% of Bolsonaro voters in Rio de Janeiro, eight percentage points higher than last week.
The margin of error for this specific data is 4 percentage points (plus or minus)—and, in the case of statewide data, 3 points.
The research, commissioned by Sheet and by TV Globo, it was carried out from Tuesday (20) to Thursday (22) and interviewed 1,526 voters in the state. It is registered with the TSE under the number RJ-07687/2022.
It showed Castro for the first time in the isolated leadership in voting intentions for the Rio de Janeiro government.
Castro has the president's support, but has moved away from Bolsonarist banners. He was even boycotted by some deputies during the pre-campaign, but managed to remain the only candidate in this field.
Bolsonaro has 38% of voting intentions in the state, against 40% for former president Lula (PT), in a technical tie in the state. The difference that was 8 percentage points last week in Rio de Janeiro dropped to 2, according to the survey.
Castro also manages to "steal" more voters from Lula than the deputy Marcelo Freixo (PSB), supported by PT, is able to take from Bolsonaro.
The governor has 17% of voting intentions among PT voters, against 49% for Freixo. The PSB candidate, however, only attracts 5% of those who declared their vote for the president.
Castro is close to the president of the Legislative Assembly, André Ceciliano (PT), who has Lula's support.
Gospel singer of the Charismatic Renewal of the Catholic Church, the governor made significant progress among evangelical voters, a group with a strong bond with Bolsonaro. He has 47% of preference among respondents of that religion, a rate that was 29% on August 18, the beginning of the campaign. Ash has only 15%, a level similar to the one registered a month ago (13%).
The governor also has a significant advantage in the interior of the state: 40% against 18% of the main opponent. In the metropolitan region, Castro appeared for the first time ahead of Freixo: 35% to 29%.