Death of Bruno and Dom shows the most powerful grief in Brazil – 06/22/2022 – Tom Farias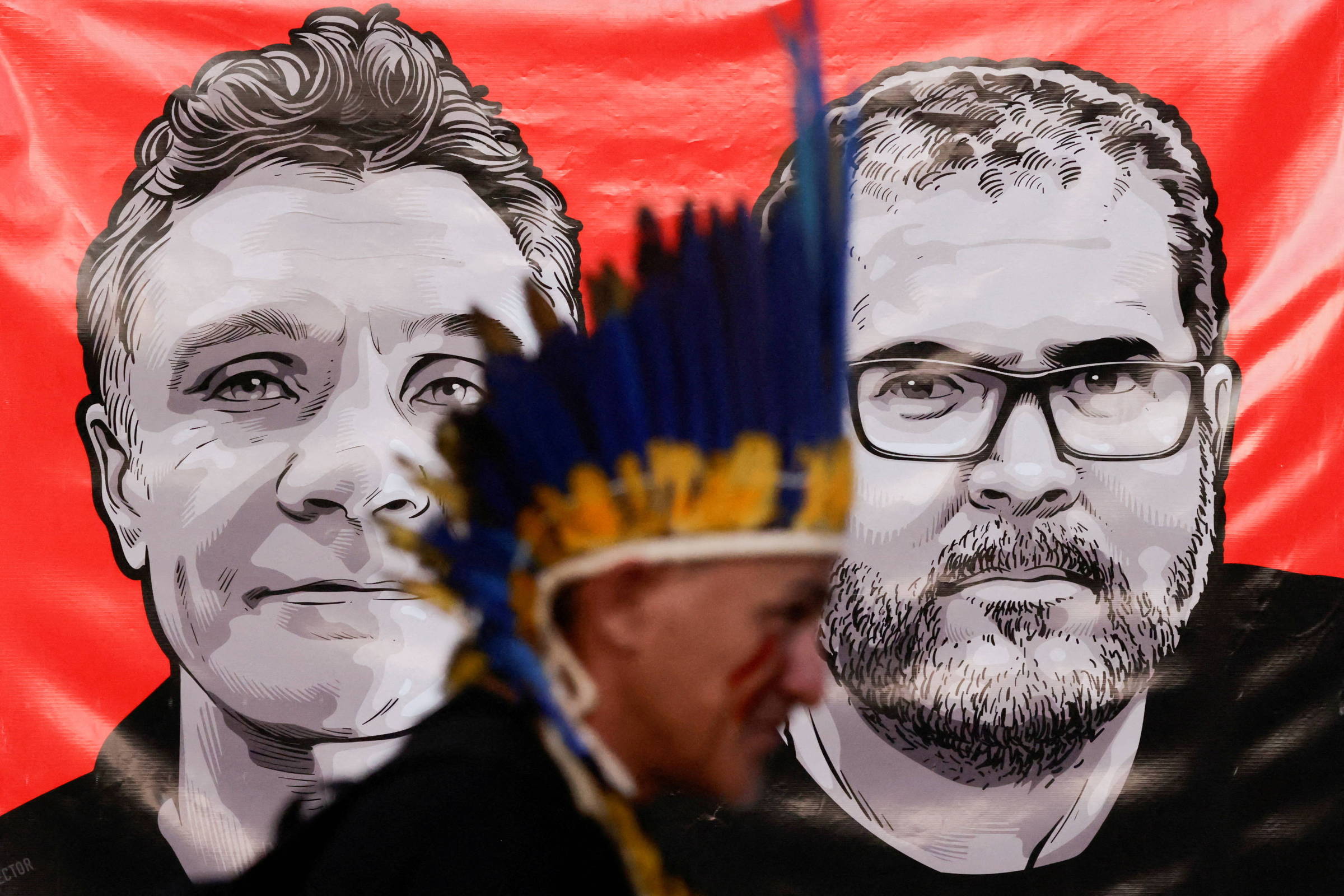 Brazil is a country of eternal mourning. And mourning, as the philosopher Renato Noguera asserts — he has just released "What Is Mourning: How Myths and Philosophies Understand Death and the Pain of Loss", has to do not only with the physical death, of the person , of the entity itself. Goes beyond. The book is a powerful reflection that meets the expectations of Brazilians and Brazilians in general about loss and pain. Nothing is more current in a year of mismanagement and pandemic.
The author also highlights that grief can also come from the loss of a job, from a dating or marriage, from a friendship or affective relationship, from a divorce, even though we may think that this separation is the necessary model for both parties.
Therefore, it is no exaggeration to say that we are mourning the brutal deaths of Bruno Pereira and Dom Phillips, but also for Brazil. The mourning of the destruction of the Amazon is a mourning that not only affects our country, but other nations — since the forest is the lungs of the world.
The invasion of indigenous peoples' lands and offenses to them, especially their children and old people, to young people murdered by the cruelty of the police in large urban centers, the killing of animals. All this generates grief. Our mental health can no longer withstand so much pain, so much loss, so much unhealthy energy stored inside us.
The murder of Dom and Bruno made me relive a mourning that, despite the distance, I still feel latently and agonizingly: the murders of Chico Mendes and the missionary Dorothy Mae Stang.
Brazil has not learned from these pains and losses.
Chico Mendes was murdered 34 years ago, exactly on December 22, 1988, I mean, seven days after his birthday and on the eve of Christmas. Born Francisco Alves Mendes Filho, in Xapuri, Acre, he had a very active political life for the so-called "peoples of the forest", he became a councilor, but his life was marked by being a rubber tapper, trade unionist, activist who defended the preservation of the forest and of native rubber tappers.
Although he died very early, at the age of 44, his activism earned him international recognition, having received the Global 500, an award from the United Nations, in addition to the Environment Medal from the Better World Society, a society with great representation, based in United States.
His death represents a mourning that has not yet passed in our hearts and minds, especially when we see him represented in name and image in parks, schools and awards throughout Brazil. The death of Chico Mendes recalls scenes from a current Brazil, relegated to neglect of life, lack of humanity and care for the other.
Sister Dorothy, as she was known, was not Brazilian, she was an American from Dayton, although she was naturalized here, arriving in our country in 1966, initially, through Maranhão. She was cowardly murdered in Anapu, in the state of Pará, right in the Amazon Basin, and she was 73 years old.
See how strange it is that these murders and clashes between land grabbers, prospectors and infamous farmers take place at the center of what today remains the focus of greatest tension in the country, the same region where Chico Mendes, Dorothy, Dom and Bruno —to stay only in these sad memories — suffered, not for acting in illegal activities, but for protecting life and the forest.
Sister Dorothy was murdered with six shots, one of them in the head, on February 12, 2005, at 7:30 am. That is, her killers followed her footsteps, from her residence, which was unprotected, even though she acted in an activity with a high risk of dying.
Religious linked to the Pastoral Land Commission, an instrument of missionary action of the National Conference of Bishops of Brazil, she acted in favor of a "fair and consistent" agrarian reform and was against the exploitation of land in the Amazon region. Shortly before her, Father Josimo and another sister, Adelaide, had already fallen.
These are the endless mournings of Brazil, which never end, they are only renewed in the sphere of our unconscious. Whether in the Amazon rainforest or in urbanized concrete and asphalt centers like São Paulo and Rio de Janeiro. The pain of loss is enormous and affects all of us, who have citizenship and humanity in our bodies and pulsating in our blood.
Still about Sister Dorothy, she is remembered today for a t-shirt phrase that she used a lot during her religious activities. The phrase read as follows—"the death of the forest is the end of our life."
Nothing more accurate and consistent with what we live today. We are all dying every day — whether because of Dom Phillips and Bruno Pereira, or through burning and the unrestrained clearing of our native forest.
And we return to a teaching of the philosopher Renato Noguera in his new book, which applies here and now to the situation we portray: "Whoever says goodbye needs to be represented. to bury him."
Let's follow proud and alert, this is the way.
LINK PRESENT: Did you like this text? Subscriber can release five free accesses of any link per day. Just click the blue F below.