Death of Jô Soares – 08/05/2022 – Death Without Taboo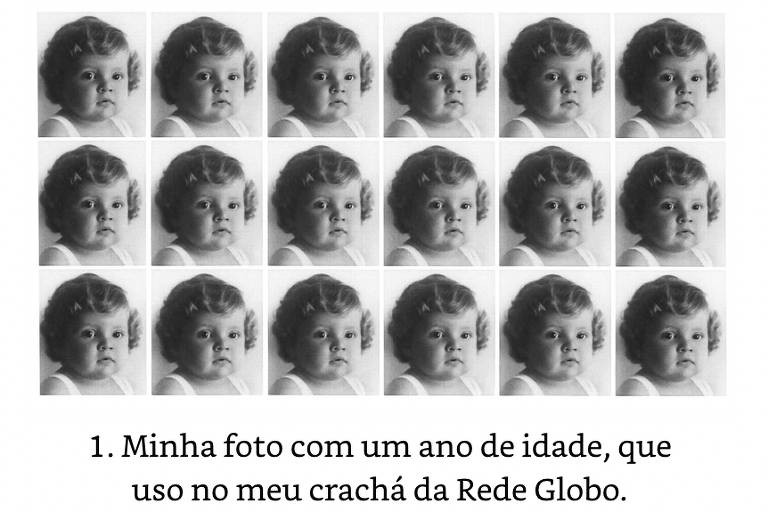 Today, Folha published Jô's obituary, written by me. I wrote it eight years ago, thinking about what to say when he died. It is difficult to imagine a text without the concreteness, the death itself. But this exercise is important and part of a survey that we journalists should think about in advance, in honor of the people who will bring a national commotion when they leave.
I see this research as an immense responsibility. I'm passionate about writing obituaries, I talk about this topic all the time. In addition to being enchanted by a personal story, trying to understand the decisions that were made throughout life, we can see how it represented an entire era and the historical context in which we are inserted. How our society came to be what it is.
I studied Jô's entire biography, available at the time. I scoured the digital newspaper library, books, articles, testimonials.
It didn't cross my mind that months after the text was delivered, on January 1st, my phone would ring: "Camila Appel, from this blog Morte sem Tabu? This is Jô Soares". I thought it was a prank. Was not.
He had read a column of mine, loved it, found my number and called so we could talk about death, life, poetry. I didn't tell him I'd just done a possible obituary for him.
I wanted, should have, said: 'it's me! And by the way, I just wrote what might be used as your obituary. Would you like to give a title? No one better than you to find such a title. Everything I think sounds terrible, it doesn't reach your feet'. Of course I wouldn't speak like that, but I didn't dare ask such a question and delivered the text without the title. Everyone sounded like I was downplaying a great person.
Let's go to his obituary titles. The first ones of the day try to describe who he was, in one line. Showed off, multitalented, had humor as a worldview, he was an icon, a genius, he marked the country's culture. He was born rich, but he wasn't a snob. Some bring the age: 84. Who reads, already evaluates: Is it a lot? little? Is it an acceptable age? Wait, how old is my mother? Oh, it's close, oh my god!
Soon, titles appear that try to escape the biography and seek to bring news, something unprecedented, to rescue some controversy, a sadness. He forgave the taxi driver who ran over his mother, lost an autistic son, there's something that relates Roberto Marinho and revenge (I didn't quite understand), and so on.
Damn. hard to find an obituary title! And why the hell had I held back for so long, wanting to ask him for one?
After that New Year's call, we started exchanging emails. In one of them, Jô quotes Proust: "time is the lord of reason". Always affectionate, he plays phrases that make his face smile for a month: "Different generations with such similar heads. Long live your intelligence and your constant restlessness."
I told him that I was one of the screenwriters of Conversa com Bial. Jô was euphoric, he filled Peter with praise.
Then, a few months later, at the end of the year (this is 2017), he publishes an autobiography, written with Matinas Suzuki. I'm going to delve even more into Jô's story. And I still have the obituary a little stuck. Was I, succumbing to my own taboo? Would it be unethical to tell him that? What kind of position am I in?
In the research for Conversa com Bial, I have a pleasant surprise. My mother tells her that her friend, the wonderful biologist Ana Clara Schenberg, has a letter written by her father, the physicist Mario Schenberg, telling her that during the dictatorship, Jô hid him from the police at her house. Ana Clara participates in the audience of the program and Jô gets emotional when he hears her talk about Mario. Then he asks me for the letter, provided by Ana Clara. I was very happy.
I hug Jô after the interview, I don't take a single picture. But I stick with the description he made of me by email: "his 'degagé' elegance, in a super chic casualness". I looked in the dictionary to understand what that means. I still didn't understand.
Today, I got a shock when I woke up, I saw Jô's death, my text there and I regretted not having shared it with him at that time. We could have changed a lot.
And I already take the opportunity to leave an invitation. Anyone who wants to write an obituary with me, Camila, or for Morte sem Tabu, to be kept under lock and key, in absolute secrecy, do not hesitate to contact us.
But does the obituary necessarily bring the vision of the other, of society, and not of oneself? I think it's nice to have both types. We can wake up with the voice of the person who died leading the agenda for the day. The headline she chose embracing our grief, this emptiness of losing someone we admire so much.