Despite the tragedy, migrants determined to cross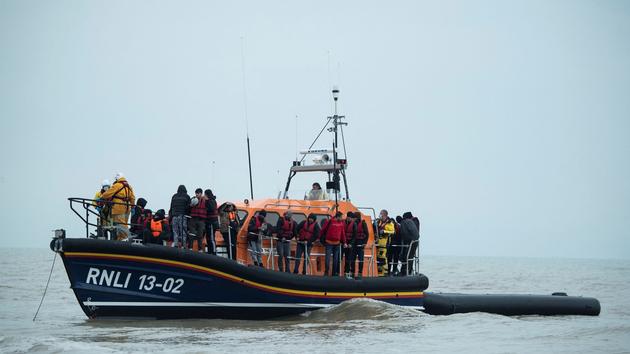 REPORT – The tragedies and life in the slums do not hinder the determination of migrants to flock to the North to try to cross the Channel.
Grande-Synthe (North)
In a grove, along the canal, three tents are pitched in the mud. Abdullah, 20, has been living here for a few days with his little brother and his mother. This young Iraqi looks very tired and marked. Very quickly, he confides that he was very scared the day before: "We could have died too. We were on the beach with about fifty people. We were getting ready to go out to sea on a boat when the police arrived. They told us that people had died at sea and that we should not leave.»
Read alsoMigrants: smugglers more than ever in the crosshairs
Back in Grande-Synthe, Abdullah and his family, who gave a lot of money to the smugglers, reflected and decided to abandon their plan to go to England: "We're cold, we wanna get out of here, go to a hotel", He launches before mentioning Germany or staying in France. "I'm not sure but right now, we need help», He worries.
A little further on, Karzan, 31, arrived in Grande-Synthe in mid-October, almost tells