Didier Lallement's response to criticism of the "wall of shame"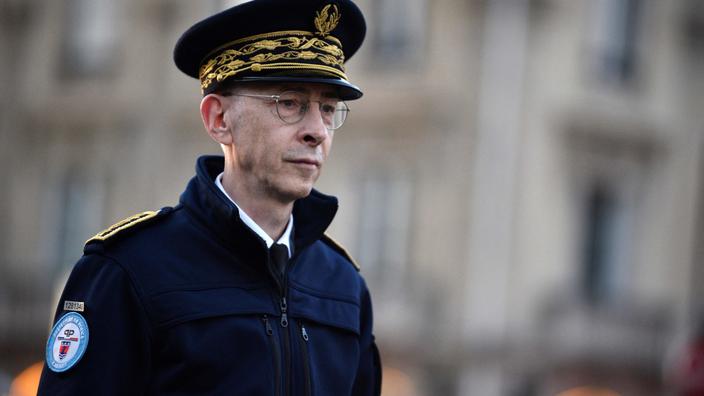 Invited on BFMTV, the prefect of police Didier Lallement discusses the construction of a wall to fight against the presence of drug addicts near the Porte de la Villette in Paris.
«Nobody asked me to take that wall down". Guest on the sets of BFMTV on the occasion of the evening "Red line"Didier Lallement, Paris police prefect, returned to the construction of the wall last September in the Forceval tunnel, on the outskirts of Paris.
Read alsoSix questions to understand crack traffic in Île-de-France
Indeed, on September 24, a few hours after a massive evacuation of the Jardins d'Eole and the Stalingrad district in the 18th and 19th arrondissements, around a hundred drug addicts were moved to the vicinity of the Porte de la Villette, on the border. with Aubervilliers and Pantin (Seine-Saint-Denis).
For Didier Lallement, this wall was justified by an essential reason: "So that drug addicts do not take refuge in the tunnel», He begins. "We had both ends walled, if I had wanted to avoid the simple passage, I would have only walled one endHe adds.
The critics who have targeted this wall are, according to him, paradoxical: "What I observe is that nobody asked me to dismantle this wall, nobody, neither the town hall of Paris than of Pantin or Aubervilliers. It is therefore that it has a utility", He says. "I am criticized that there are a few crack users on the other side. There is a certain paradox in saying you've made a wall and there are drug addicts on the other side.», He hammers.
However, the police chief recalls that the displacement of the 130 drug addicts towards the place Auguste Baron, described as "without residents in the immediate vicinity", rest "a temporary solution» : «I chose this place because it is in Paris one of the most isolated in the sense that the nearby residents are not that much. There are people nearby but less than on rue Riquet", He continues, admitting all the same that this place"was not the right one". He is now asking for the help of institutional actors: "I didn't say they weren't doing anything, but I hope they will find some solutions».