Dies at 87 years of age Iris Rezende, governor of Goiás in two terms – 11/09/2021 – Power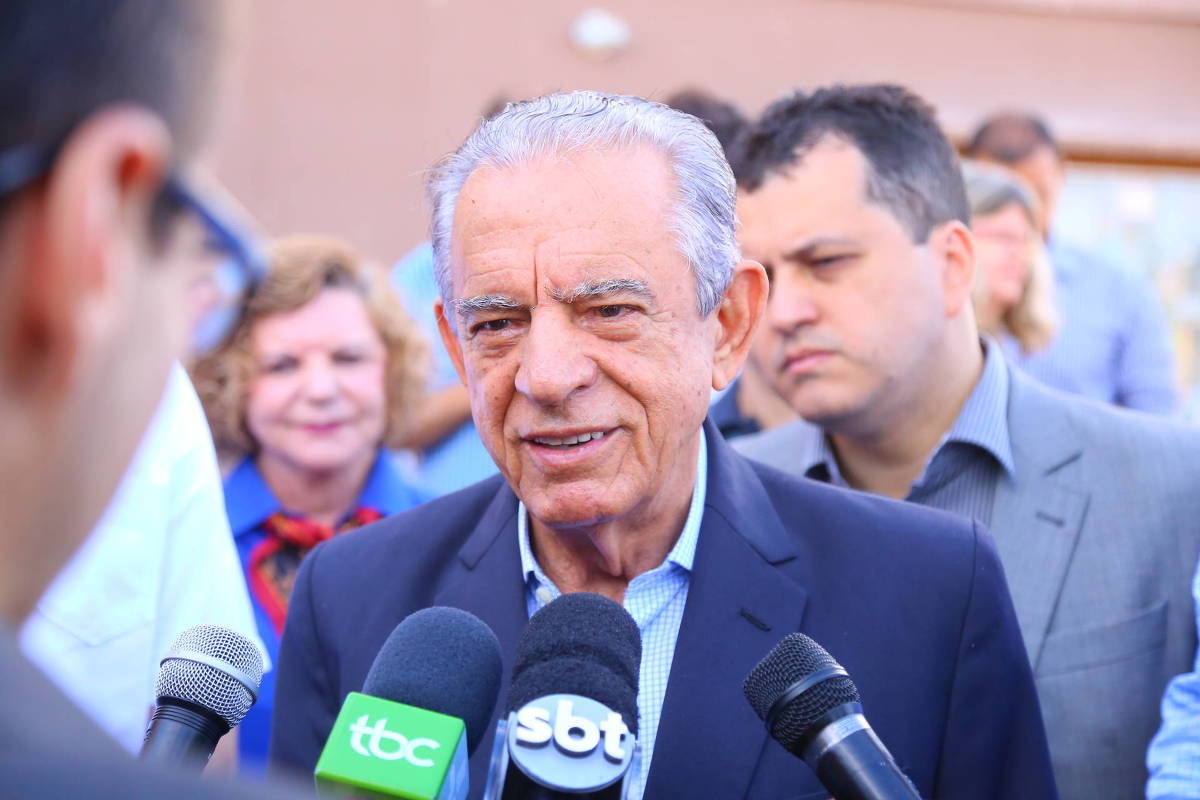 Governor of Goiás for two terms (1983-1986 and 1991-1994) and historic politician, Iris Rezende (MDB) died early this Tuesday (9), aged 87, at Hospital Vila Nova Star, in São Paulo . The information was confirmed by the political advisor.
He was being treated for a CVA (Cerebral Vascular Accident (CVA) since August 6. In the same month, he was transferred from Goiânia to the capital of São Paulo to be treated with the intensive care cardiologist Ludhmila Hajjar. On Saturday (6) he was intubated because of an infection.
The body will be veiled at the Palácio das Esmeraldas, in Goiânia. The burial will be at Santana Cemetery, also in the capital of Goiás, at 5 pm this Tuesday.
Lawyer and farmer, Rezende was born in Cristianópolis, a city of three thousand inhabitants next to the capital of Goiás and the birthplace of singer Marília Mendonça, who died at 26 in a plane crash on Friday (5).
He began his political career as councilor of Goiânia in 1959. He was mayor of the capital from 1966 to 1969, when he was impeached by the military dictatorship, from 2005 to 2010 (two terms) and from 2017 to 2020.
In addition to being governor of Goiás, he was a senator, state deputy and minister in the Sarney (Agriculture) and Fernando Henrique Cardoso (Justice) administrations.
In his youth, he was a student leader and president of the Castro Alves Literary Society of the Technical School of Campinas, Goiânia.
In 2020, at the end of his fourth and final term as mayor of Goiânia, the politician announced his retirement from public life and was absent from the electoral campaign. He had been elected 51 years after winning the Goiânia City Hall dispute for the first time.
Rezende leaves his wife, Iris Araújo Rezende, and children Cristiano, Ana Paula and Adriana.
The governor of Goiás, Ronaldo Caiado (Democrats), declared official mourning for the death of the medebista. "He left one of the greatest legacies in Brazilian politics," he said. "He left school, made many disciples, has a multitude of lovers who today feel, mourn his departure."
One of Rezende's trademarks was the carrying out of joint efforts to build popular houses. Caiado remembered this when talking about the politician's legacy.
"I quote him frequently after I took over the Executive, when I come across aides saying they have difficulties achieving goals: imagine a government official in the early 1980s building a thousand houses in just one day!" he said.
In Goiânia, Mayor Rogério da Cruz (Republicans) decreed an optional point on Tuesday so that municipal employees can participate in the farewell to Rezende.
"The story of Iris Rezende is intertwined with the history of Goiânia, the city that welcomed him and raised him to some of the greatest political positions in Brazil, with incisive defense of the development of the Midwest, the state of Goiás and the capital of Goiás", said the mayor. "Our beautiful Goiânia owes a lot to the work of Iris".