ECHR condemns Poland again after reforms of its judicial institutions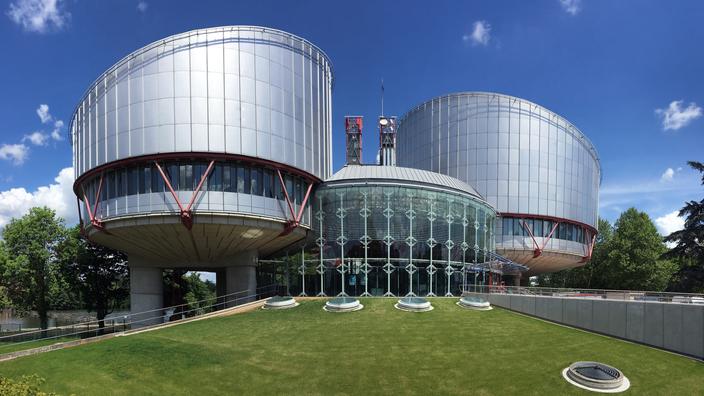 For the third time in three months, the European Court of Human Rights condemned Poland on Thursday, July 22, following the reforms of its judicial institutions, once again pointing out the influence "abusive»Legislative and executive powers over justice. The case concerns the composition of the disciplinary chamber of the Supreme Court, which had rejected the request of a lawyer who therefore appealed to the ECHR.
Read also :Justice, media, corruption: Brussels attacks Poland and Hungary
The disciplinary chamber of the Supreme Court is one of two new chambers created following reforms of the judicial system introduced by the conservative nationalist Law and Justice Party (PiS), in power in Poland since the election of President Andrzej Duda in 2015 and the party's victory in the 2017 legislative elections.
The judges of the ECHR considered that the procedure for appointing judges who sit in this disciplinary chamber "has been unduly influenced by the legislative and executive powers». «This is a fundamental irregularity which undermines the legitimacy of the disciplinary chamber of the Supreme Court.», Complete the European magistrates. "The Disciplinary Chamber is therefore not a "court established by law" within the meaning of the European ConventionHuman rights, they conclude. As a result, Poland was ordered to pay 15,000 euros to the lawyer who had appealed to the ECHR for "moral damage", A relatively high amount compared to the case law of the ECHR.
On July 14, the Court of Justice of the EU (CJEU) had already ordered Poland to immediately cease the activities of this disciplinary chamber. The European Commission has threatened to demand financial sanctions if Poland does not remedy the situation by August 16. This disciplinary chamber "is the result of a coup by the power in place in Poland», Tweeted Thursday Nicolas Hervieu, a lawyer specializing in European law.
Read also :Donald Tusk returns to Poland to challenge the PiS
The ECHR also recalled that this case was one of the 38 applications lodged between 2018 and 2021 concerning "various aspects of the reorganization of the Polish judicial system, initiated in 2017". The ECHR had already condemned Poland in May for the appointment "irregularOne of the judges of the Polish Constitutional Court, then in June for the dismissal without cause of two other judges. The situation of the rule of law in Poland has also led the European Commission to launch a procedure, known as Article 7 of the Treaty on the EU, which can in theory go as far as the suspension of the country's voting rights. to the European Council. However, this procedure is at a standstill.