Eduardo Bolsonaro's wife and 11-month-old daughter contract Covid – 09/27/2021 – Power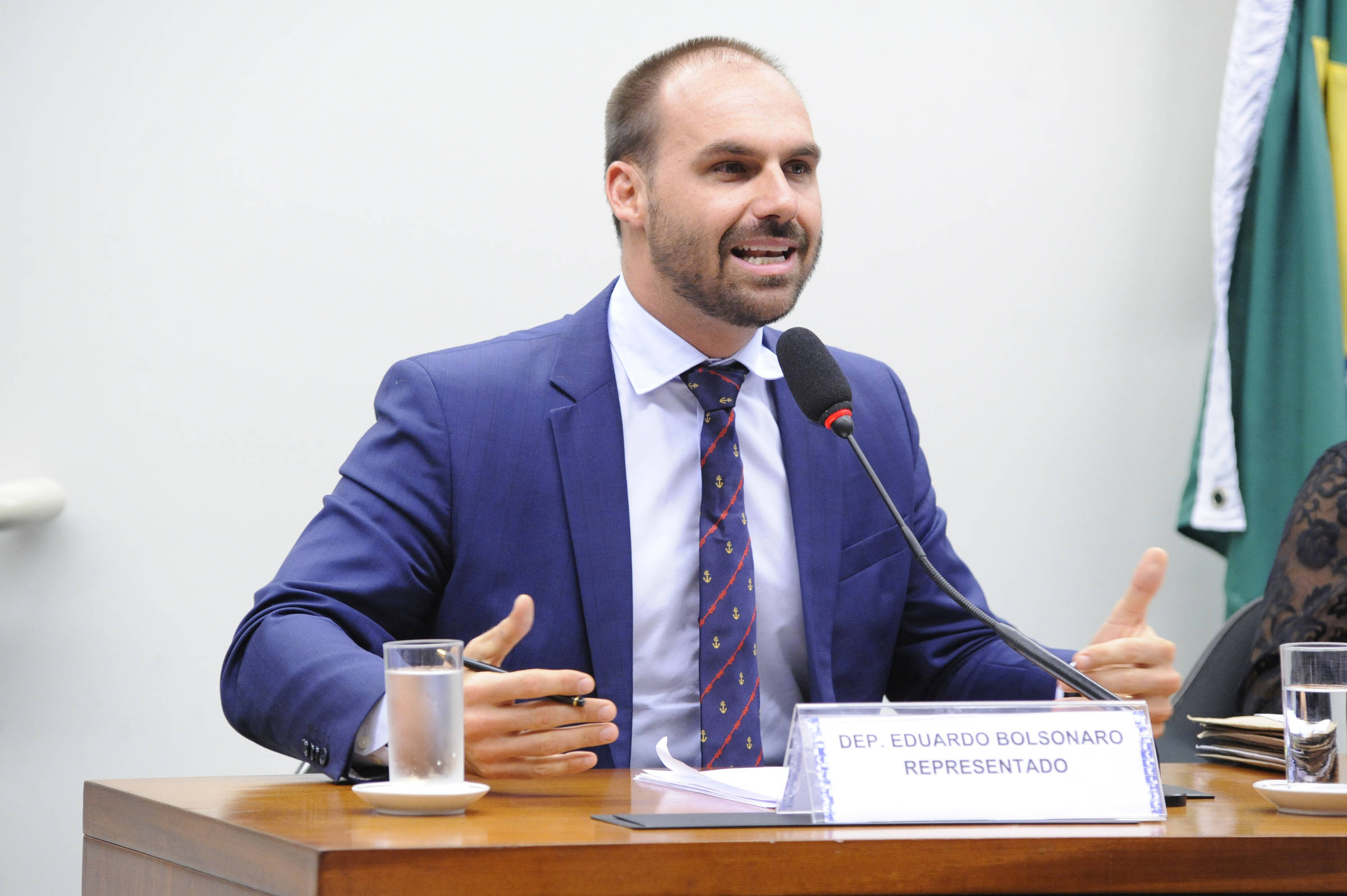 The wife of Eduardo Bolsonaro (PSL-SP), Heloísa, and the couple's daughter received a positive diagnosis for Covid-19 after the federal deputy was diagnosed with the disease. He was part of the delegation of the Chief Executive who traveled to New York, in the United States, to participate in the General Assembly of the UN (United Nations Organization).
In a post on social media, Heloísa Bolsonaro wrote that she and her 11-month-old daughter are doing well. "On the first day we felt bad," he said.
Heloísa added that she got better after taking ivermectin, azithromycin and hydroxychloroquine — the drugs have no proven efficacy against covid-19, but are defended by President Jair Bolsonaro (non-party).
According to health authorities, the most effective measures are vaccination, social distance and the use of alcohol gel.
In a note published in July last year and updated in April, Anvisa (National Health Surveillance Agency) stated that there are no conclusive studies that prove the use of ivermectin against the coronavirus.
In August, the Food and Drug Administration (FDA) mocked the use of ivermectin for Covid treatment: "You're not a horse. You're not a cow. Seriously, folks. Stop it." Like Anvisa, the FDA has the role of reviewing and releasing the use of drugs and vaccines in the United States.
It is the second time that Heloisa is infected with Covid. According to her, her daughter Georgia felt fever and a runny nose, but the symptoms improved.
"Thank God she hasn't had a fever anymore and is super willing, eating and playing," she wrote on social media after being asked about her daughter's health status.
"The treatment for her is symptomatic. Novalgina for fever, an anti-allergic to relieve the runny nose and secretion and a lot of nasal lavage". Heloisa also said that she and Eduardo felt a lot of headaches, pain in the body and had runny nose, discharge and sneezing.