Egg crisis in the UK – E24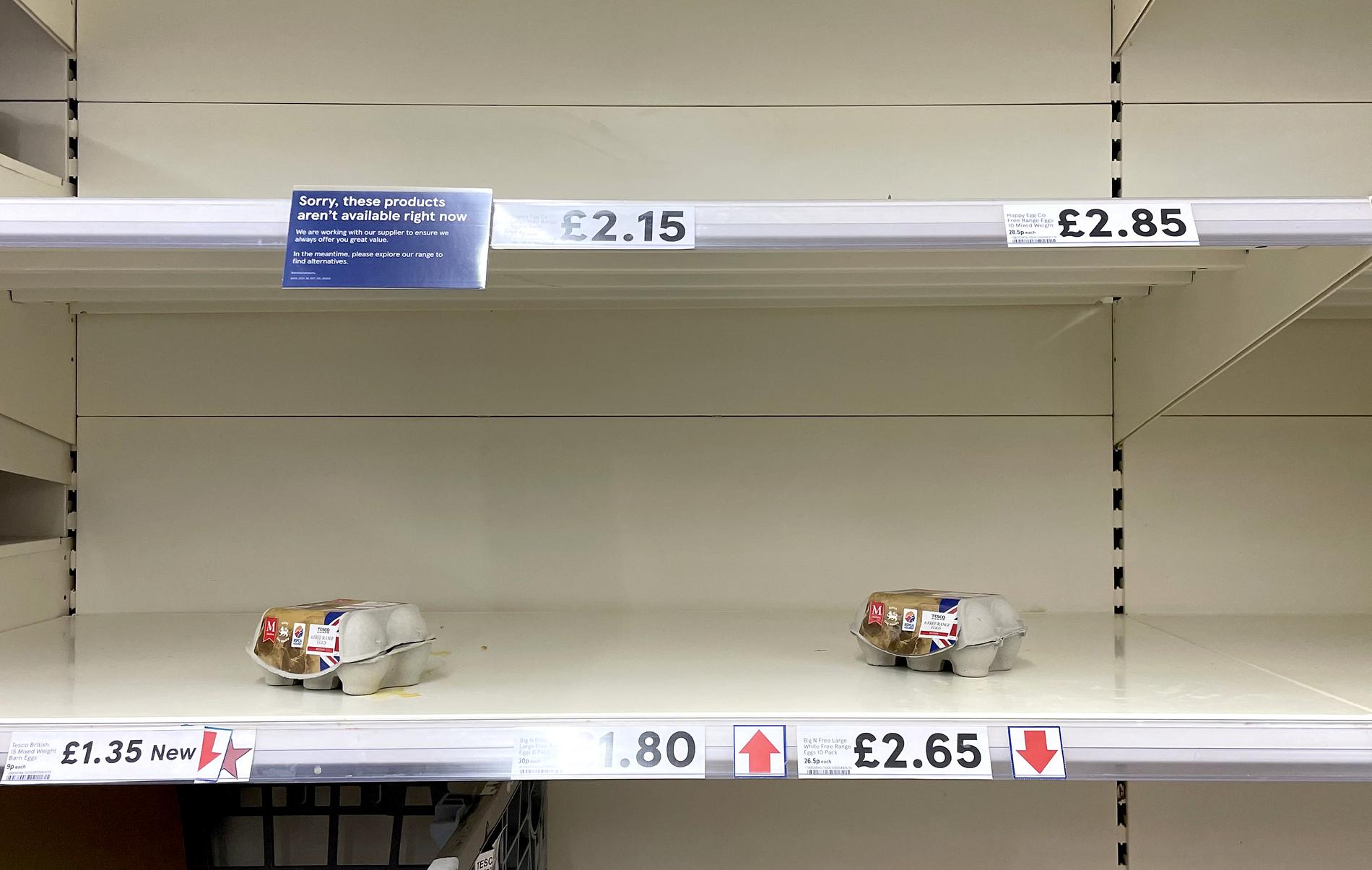 Bird flu and increased costs mean that there are few eggs on the shelves of British grocery stores.
The egg crisis in Great Britain is causing several of the country's large grocery chains to limit how much each customer can buy.
Tesco and Lidl have introduced a temporary limit of three boxes per customer, while Asda, Marks & Spencer and Morrisons have set the limit at two, writes Bloomberg. Ocado has limited it to 30 eggs per customer.
Avian flu is one of the reasons why Britons are experiencing store shelves that are empty of eggs.
Read on E24+
Norway was the first country Lidl gave up on: – Now it's worse than ever
Britain is battling the worst outbreak the country has ever experienced, according to The Guardian. Farmers who operate free-range chickens have had to keep their animals indoors since November 7, and keep the chickens away from wild birds to prevent the spread of the virus, the newspaper writes.
If infection is detected somewhere, all the hens there are killed, which has contributed to fewer eggs being produced.
Increased costs for farmers also cause problems.
Feed is one of the many things that have become more expensive in the wake of Russia's invasion of Ukraine. Higher prices for things such as electricity and fuel also drive up farmers' costs. This has meant that some farmers have stopped egg production.
The industry organization British Free Range Egg Producers Association (BFREPA) believes that the producers are paid too poorly in light of the increased costs, and has warned that the egg shortage is expected to last until after Christmas.
– Many of our members lose money on every egg laid, and our data shows that even those who make a small profit see no long-term future, the organization wrote in a statement earlier this month.