Egyptian-Qatari meetings in Doha… and a memorandum of understanding in the field of air transport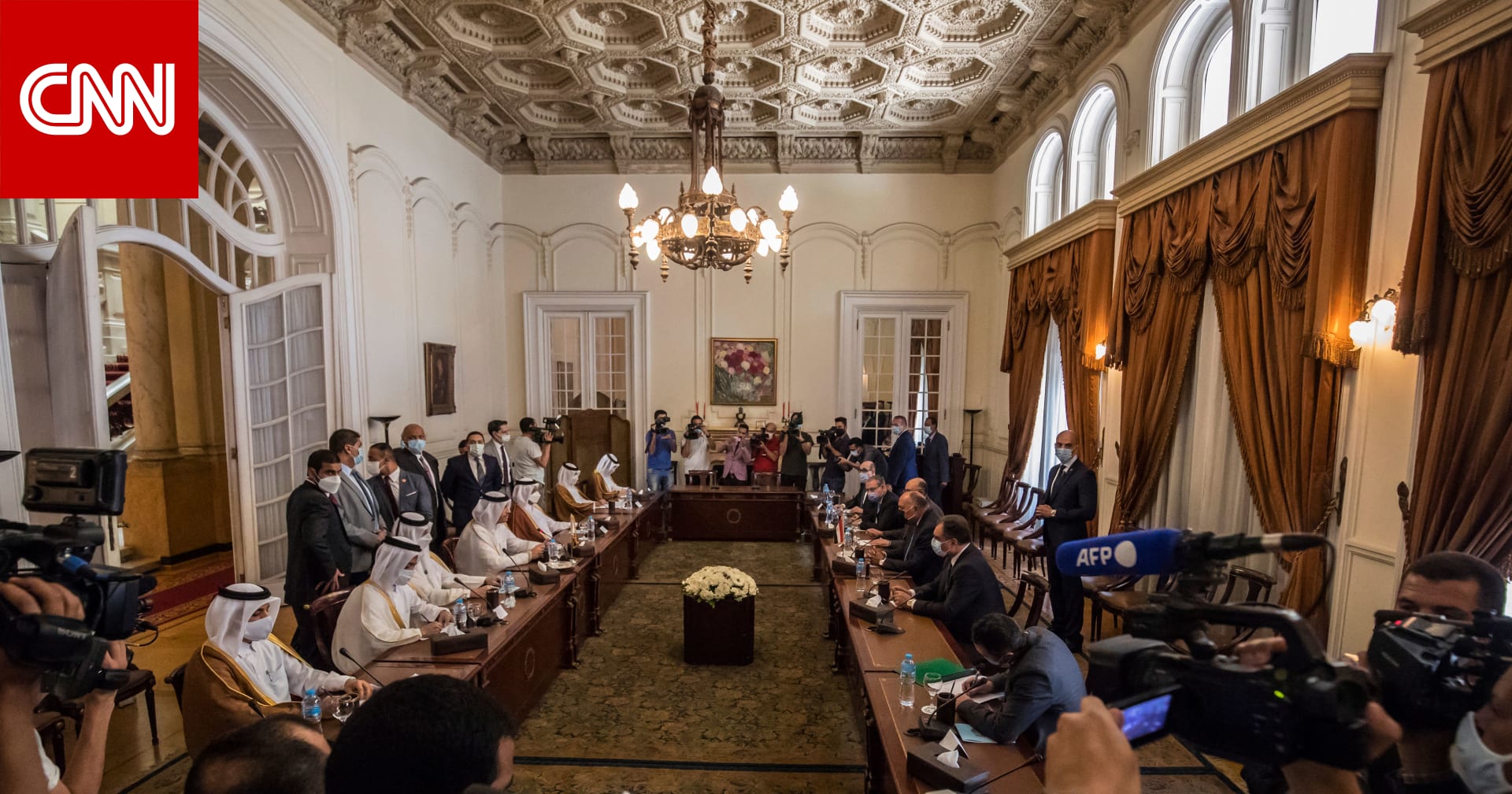 Dubai, United Arab Emirates (CNN) – The Qatari-Egyptian follow-up committees held their seventh meeting emanating from the statement of the "Al-Ula" summit in Saudi Arabia in January, Tuesday, in the Qatari capital, Doha.
According to a statement by the Qatari Foreign Ministry, the meeting was chaired by the Special Envoy of the Qatari Foreign Minister for Regional Affairs, Ambassador Ali bin Fahd Al-Hajri, and Ambassador Yasser Othman, Assistant to the Egyptian Foreign Minister.
The Qatari-Egyptian Legal Committee also held its sixth meeting on Monday and Tuesday in Doha, headed by Ambassador Sheikh Mohammed bin Hamad Al Thani, Director of the Legal Affairs Department at the Qatari Ministry of Foreign Affairs, and Counselor Mustafa Al-Bahbini, Assistant Minister of Justice for Arbitration and International Disputes in Egypt.
The meetings resulted in reaching an agreement on many issues presented on the committees' agendas, and signing a number of bilateral agreements between the two brotherly countries to enhance cooperation and coordination between the competent authorities.
The Qatar Postal Services Company signed an agreement and protocol with the National Postal Authority in the field of postal cooperation.
The Civil Aviation Authority of the State of Qatar and the Civil Aviation Authority of Egypt also signed a memorandum of understanding in the field of air transport.
The Qatari Foreign Ministry said that this step comes within the framework of strengthening relations of cooperation and coordination between the two countries.