Elon Musk sold $ 5 billion in Tesla shares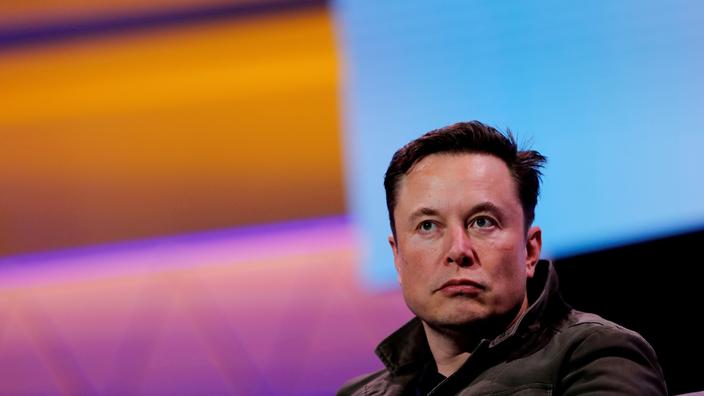 The businessman had initiated the sale on September 14 and therefore did not determine according to the survey where he asked his followers on Twitter if he should sell 10% of his shares.
Tesla founder and chief executive Elon Musk on Monday sold around $ 5 billion in shares of the electric vehicle maker, after announcing over the weekend that he was planning to part with 10% of its holdings. According to documents filed Wednesday with the US market regulator, the SEC, the richest man in the world sold about 4.5 million shares this week.
Read alsoWhy Elon Musk panics the stock market
A first block worth $ 1.1 billion had been sold on Monday, in order to meet tax obligations arising from the exercise of stock options, but this sale had been launched according to a plan already prepared and put on foot in September, these documents clarified.
On Saturday, the 50-year-old carried out a poll from his Twitter account to find out whether or not he should part with 10% of his Tesla shares. Some 57.9% of the 3.5 million voters responded positively. Elon Musk is followed by 62 million people on Twitter.
The title tumbles
It was difficult to say on Wednesday whether the sale of an additional block of 3.6 million shares worth 4 billion Tesla shares, mentioned in the documents on Tuesday and Wednesday, had also been planned before this poll. from Twitter.
Monday, at the opening of Wall Street, the title had plummeted, dropping up to 7.2% while the market feared that the hot boss would do so and unbalance, on his own, the supply and demand of actions of the builder.
The shares sold on Monday by Elon Musk were therefore sold at a significantly lower price than if he had sold them before his tweet, but the documents also reveal that the facetious businessman had initiated the sale on September 14 and did not was therefore not determined based on the survey.
After still losing 11.99% Tuesday, still weighed down by the announcement of Elon Musk, the action had then regained Wednesday more than 4.34% to 1,067.95 dollars. Elon Musk still had 170.4 million shares in a trust, worth a total of $ 183 billion at Wednesday's closing price. On Monday, the founder of Tesla had also exercised 2.15 million stock options, which allowed him to buy as many shares at 6.24 dollars each, or less than 1% of their current value.
Billionaires face increased pressure in the American political debate, where they are invited to participate more in social protection. Saturday's tweet followed a proposal by elected Democrats in Congress to target more severely stock market stocks, which are generally taxed only when they are sold.
Read alsoJacques-Olivier Martin: "The crazy promises of Elon Musk"
«Whether the world's richest man pays taxes shouldn't depend on Twitter poll resultsOregon Democratic Senator Ron Wyden, who chairs the finance committee, tweeted. "The time for a billionaire income tax has comeHe added, drawing a personal insult, in response to Elon Musk.