Emmanuel Macron wants to pick up the pace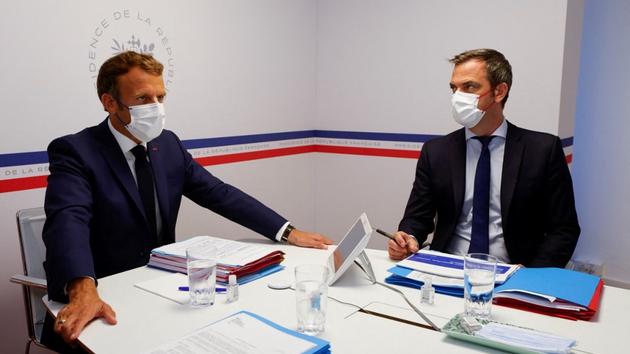 DECRYPTION – Those over 65 will have to do a booster dose to maintain their health pass.
Once again, Emmanuel Macron is banking on the health pass to keep control over the epidemic. On July 12, he had imposed it to encourage the French to be vaccinated, in the face of contaminations which then resumed sharply in the middle of summer. A decision that has proven its effectiveness, since only 12% of the population is not yet vaccinated. But they represent 61% of critical care admissions.
Today, while the resumption of the epidemic seems to be accelerating, the president activates the lever of the third dose to strengthen the protection of the elderly against Sars-Cov-2. From mid-December, the health pass for people over 65 may be conditioned on a booster dose: if they have received their second dose of Pfizer, Moderna or AstraZeneca for more than 6 months, or more than 4 weeks. if they have received a single dose of Janssen / Johnson & Johnson. The details of this measure remain to be defined, since a tolerance period will probably be added to the 6 months after