Employment in crisis. Who suffers the most? That's how it's supposed to be? – 06/28/2021 – Pablo Acosta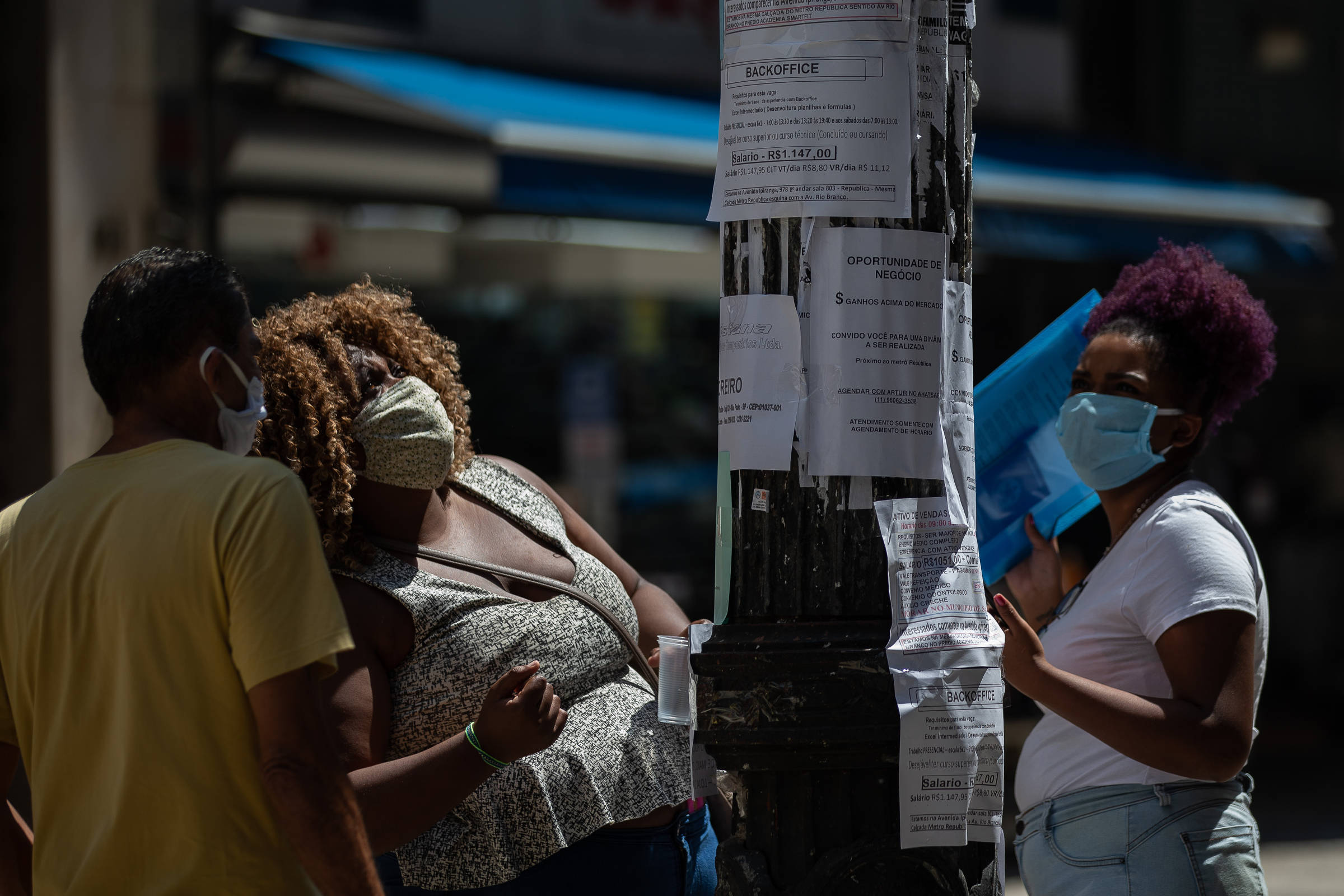 Employment is in crisis, now and in the near future. Brazil has suffered major economic and social shocks in recent years that have had significant effects on workers and businesses. This is particularly serious because when it comes to employment, the idea of ​​an economic recovery from major crises has been a myth. On several occasions, this recovery took 10 years, not only in Brazil, but also in several other countries in Latin America. Because?
According to the World Bank study, "Employment in Crisis: Trajectory to Better Jobs in Latin America Post-Covid-19", each economic crisis permanently eliminates approximately 4% of formal jobs in Brazil, one percentage point above Of region. Most of the country's recovery is through informal employment, which, on average, expands by 2.4% in response to a crisis. In other words, after a crisis, the country (and the region) ends up with fewer and worse jobs.
The situation becomes more problematic when we see that around 40% of the quarters between 1980 and 2019 in Brazil were periods of crisis (starting in the quarter in which GDP falls below the moving average of the previous four-quarters and ending in the quarter in which it picks up the pre-crisis level). The losses we accumulate imply a significantly lower long-term growth rate. The Covid-19 crisis is much worse than the average economic crisis and the lasting contraction of formal employment could reach 5% in Brazil.
The study also demonstrates that the Covid-19 pandemic has had a greater impact on less-skilled workers and aggravated the already high inequality. Looking at past crises, we see that in Brazil, less skilled workers suffer from lower wages for ten years after a crisis while more skilled workers make a recovery in one or two years.
Young people who enter the labor market in a year of crisis are trapped in a labor trajectory with lower participation rates, higher unemployment rates and greater probability of informal employment. For them, the crisis at the time of their entry into the labor market is bad luck — which lasts for ten years!
But it doesn't have to be that way. The right policies can help limit the impact of crises on the labor market and promote the creation of more jobs in recovery periods. We need to learn from past crises and seize the opportunity to strengthen our labor markets so that they can deal with future shocks and quickly reverse their impacts.
The review of international evidence points to a three-dimensional policy response: increasing workers' resilience, facilitating job creation, and helping workers stay where the jobs are.
The first dimension concerns how to increase workers' resilience to economic shocks. Many countries in Latin America do not have unemployment insurance and, in countries where it exists, such as Brazil, it is sometimes unresponsive to shocks and needs to be reformed. In addition, one of the challenges specific to the region, and also to Brazil, is the fact that large segments of the workforce are informal and therefore not covered by traditional unemployment insurance.
This means that, in the event of unemployment, many low-skilled workers and new entrants to Brazil can only find some protection in the basic Bolsa Família benefit (if the program does not have a waiting list). To fill this gap, countries like Brazil can generate short-term programs with a dual objective: income support and re-employment, and give these programs the ability to adapt quickly to ever-changing conditions.
This also involves making active labor market policies more effective for workers. There is a lot of international experience in this field. It shows the importance of interventions to renew qualifications, assistance with re-employment, training in socio-emotional skills and in basic and digital skills.
Another point highlighted by the report is that the best way to increase the resilience of future workers against shocks is to ensure the attainment of secondary or higher education level. It is therefore urgent to increase focused efforts to combat school dropout among young people, already high in Brazil, and which increased during the pandemic.
But protecting workers is not enough if there are no jobs. Therefore, the second dimension is to facilitate job creation, which requires productive and dynamic companies. Stronger competition, more flexibility to manage human resources and reduced subsidies will help. This effort will require resolving structural issues. Competition policies, regional policies and labor regulations are key areas to create a better environment for dynamic and competitive companies to thrive. If countries like Brazil do not address these fundamental issues, recoveries will continue to be characterized by slow job creation.
Sometimes, however, jobs disappear in some places and are created in others. So the third dimension is needed to have dynamic regions and help workers to be where the jobs are. This involves, for example, public investment in transport to bring workers closer to jobs, and housing support for the most disadvantaged in the big cities where jobs are found, so that the cost of living is not prohibitive.
Finally, at the macroeconomic level, sound fiscal and monetary policies can preserve stability and avoid financial pressure on the system as a whole in the face of a shock. Fiscal reforms, including a less distorted tax system, more efficient public spending, financially sustainable retirement programs and clear fiscal rules are at the forefront of defense against crises.
The current employment crisis could be an opportunity to improve crisis management in Latin America and Brazil. We have to work to make that happen.
This column was written in collaboration with Joana Silva, Senior Economist at the World Bank.
LINK PRESENT: Did you like this column? Subscriber can release five free hits of any link per day. Just click on the blue F below.