EU calls for "building confidence" with Washington after Franco-American crisis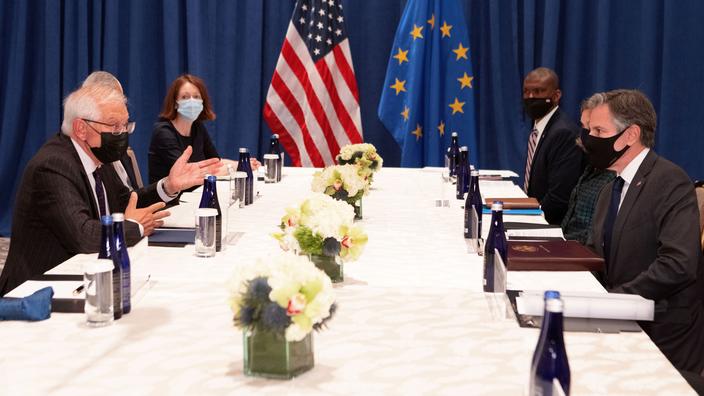 The European Union and the United States must work to "build confidence"In their partnership after the Franco-American crisis, said Wednesday the head of European diplomacy, Josep Borrell, at the start of a meeting with his American counterpart, Antony Blinken.
Read alsoSubmarine crisis: Macron and Biden promise to restore "confidence"
«We can build trust between us", He said, referring to a"very hectic weekSo far in the corridors of the United Nations, whose General Assembly began on Tuesday. Antony Blinken argued that the two partners are already working a lot together "all over the world, including of course about Afghanistan, the Indo-Pacific region and Europe».