Evangelicals unite in coalition against Bolsonaro – 07/22/2021 – PerifaConnection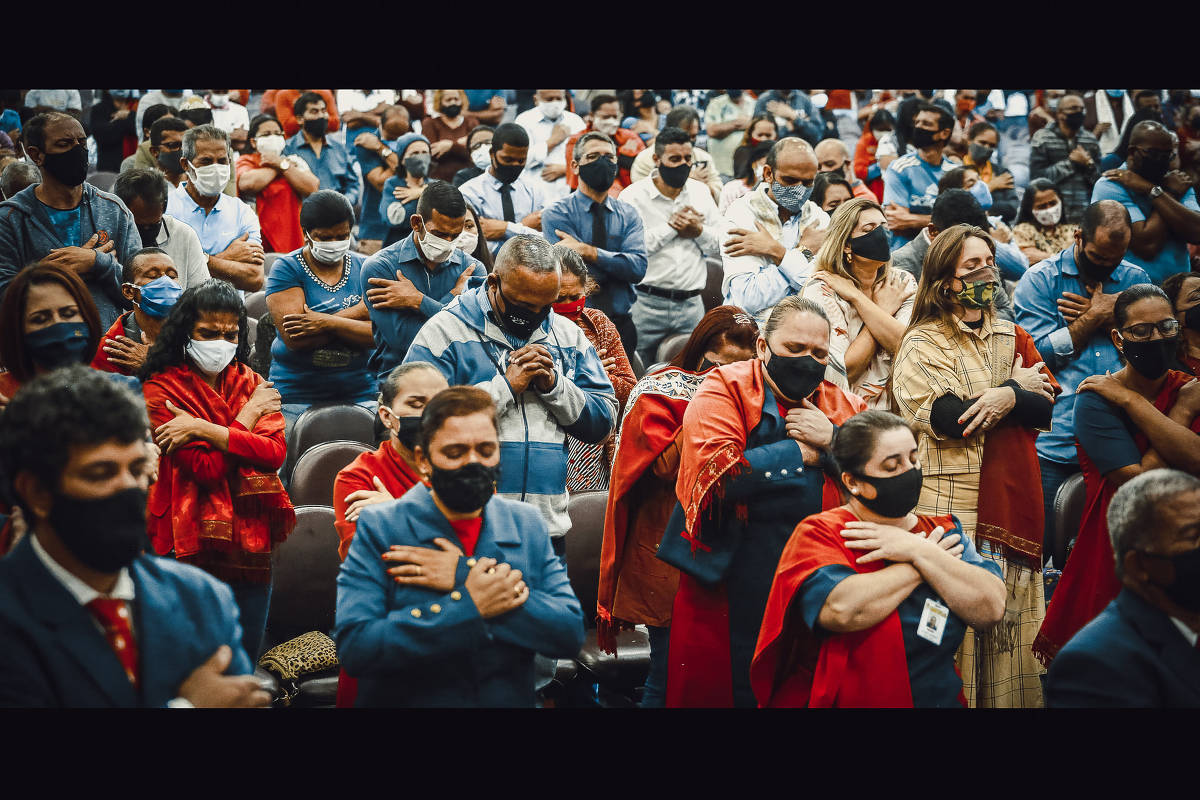 We, who are evangelicals and identify with a biblical reading that highlights the value of social justice and equality, cannot remain silent in the face of a government that, as Jesus said in the Gospel of John (10:10), resembles the thief who came kill, steal and destroy.
We formed the Evangelical Coalition Against Bolsonaro, because we understand Brazil's need to overthrow the ruler that has spread death, hatred and discord, in addition to unemployment and hunger —which have once again become a reality in the lives of thousands of Brazilians, including among evangelicals like us.
The coalition is made up of movements, groups and collectives (see the list of institutions below) that have the same proposal: the defense of a dignified and abundant life, in which justice flows like a continuous river and transforms the country's reality.
The proposal is that, in the acts, these groups form a single block with unified messages showing that evangelicals have different ways of thinking. These groups will make a live this Thursday (22), at 7pm, broadcast on Facebook and YouTube pages.
In addition, the Coalition of Evangelicals against Bolsonaro released a manifesto, in which it emphasizes that "in Jesus, we see the valorization of life (and life in abundance). By curing the sick, multiplying loaves and fishes and ridding those excluded and condemned by society from death, He made evident the appreciation of human dignity as the core of the divine will and the greatest target of his life and ministry".
Against this, we see the (dis)government of President Jair Bolsonaro denying R$600 emergency aid to fight hunger and provide relief to the poorest — but grants billions of reais to parliament via parliamentary amendments and private banks.
The president ignored 101 emails from Pfizer, which could have made Brazil a world example of mass vaccination. He bought overpriced supplies for the production of chloroquine (a drug with no proven efficacy to combat Covid-19), and even mocked and mocked Brazilian bereaved families on the national network, saying that he was just a "little flu" and that he couldn't do anything " because he wasn't a gravedigger".
We, evangelicals from various churches, movements and collectives, stand alongside the countless organizations that move in defense of our people and against the authoritarian advances of the rulers of power.
Pocketnarism creates a lying religiosity that has nothing to do with the true Gospel, causing perversion, blind idolatry and a denial ignorance, both of science and of the liberating and true teachings of Jesus Christ.
As evangelical people, we cannot remain silent through a president who works in favor of "killing, stealing and destroying". The lives of Brazilians, especially blacks, the poor, indigenous people, women, LGBT+ and favelados are being robbed every day by the indignity of hunger, deaths by Covid-19 and social chaos. Those violated by this government call for justice and for a government in which the main value is the valorization of life. And life in abundance.
"Raise your voice for those who cannot defend themselves, be the defender of all the helpless. Raise your voice and judge fairly; defend the rights of the poor and needy." Proverbs 31:8-9.
​The Evangelical Coalition Against Bolsonaro is composed of: Evangelicals Front for the Rule of Law, Fale Network, Evangelicals for Gender Equality, PT Evangelicals Nucleus, Evangelical Negro Movement, Esperançar, Cuxi (Evangelical Negro Collective), Revista Zelota, Cristianos contra fascism, Social Movement of Evangelical Women in Brazil, Peace and Hope, Evangelical Front for the Legalization of Abortion, Alliance of Baptists, Evangelicals for Diversity, Christian Labor Movement, Intersection Platform, Evangelical Black Women Network, Baptist Church of the Way, Christian Community da Zona Leste, Redenção Baixada Christian Church, Our Brazilian Church, Refugo, Popular Evangelical Bench, Women's Collective for Religious Organizations of the Federal District and Integral Mission Christian Community.
LINK PRESENT: Did you like this column? Subscriber can release five free hits of any link per day. Just click on the blue F below.