Everyone against school exclusion – 10/14/2021 – Alexandre Schneider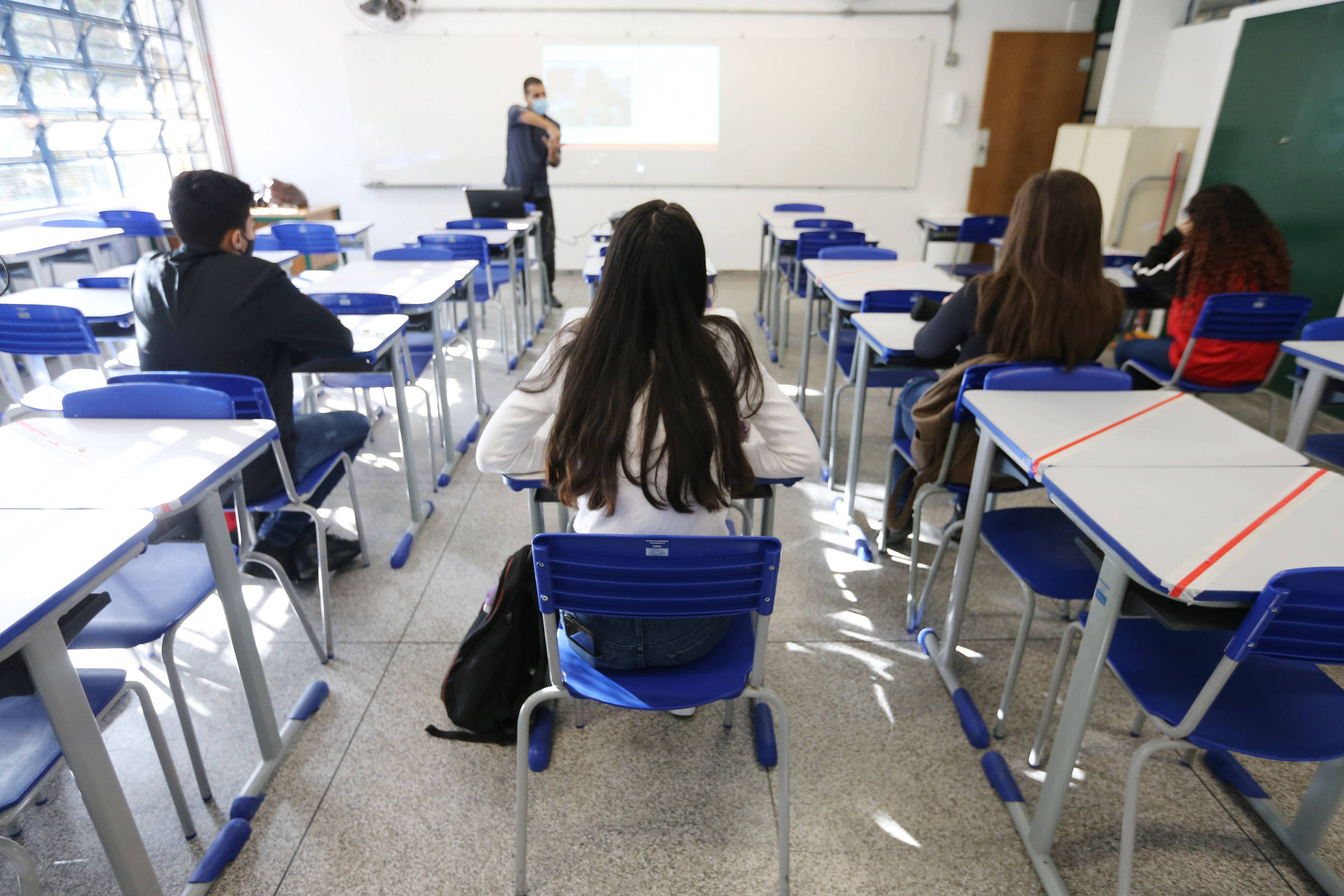 Brazil took a fast train towards the past. Inflation, interest rates, unemployment, inequality, hunger, child labor, school dropouts, deforestation, aggression to the environment and poverty increasing or at levels present for 30 years give us the size of the backwardness and the multidimensional challenge that our country will have to face in the coming years .
​In education, the scene of the greatest setbacks, it is necessary that the public policy agenda has as a guideline to combat an evil that is not new, but which was raised during the pandemic: the level of Brazilian educational inequality. The clearest picture, in addition to differences in student performance measured by standardized exams, is in indicators of school exclusion.
A recent study by the Center for Studies and Research in Education, Culture and Community Action (CENPEC) and UNICEF outlined the panorama of school exclusion and brought us alarming data. In 2019, according to data from the National Household Sample Survey, about 1.1 million children and adolescents of compulsory school age were out of school, most of them in the 15 to 17 age groups (629,000) and 4 and 5 years (384 thousand).
Blacks, browns and indigenous people form the largest contingent of those excluded from education, corresponding to around 71% of students who were out of school before the pandemic. The main reason given by students for dropping out of school was lack of interest in studying (37% of children and adolescents between 11 and 14 years old and 38% of adolescents between 15 and 17 years old).
At the end of the 2020 academic year, the number of excluded students reached more than 5 million students. Therefore, we have a picture of pre-pandemic educational inequality that intensified during this period, with a greater number of children and adolescents out of school. Ensuring the right to education will require educational policies and policies to support education in the short and medium term at the three levels of government and in schools.
In the short term, all public networks in the country must institute an active search policy for children and adolescents who are out of school. In addition to the active search, the design of simple protocols for monitoring the attendance and participation of students in school, anticipating possible dropouts, is a very effective and easy-to-implement measure.
Investing in mental health programs for students and educators, expanding access to the internet and organizing times and spaces for learning to guarantee support for students in a more vulnerable situation are strategies capable of strengthening the bond of these students with the school and prevent its deletion. It is also essential to establish a social protection network linking the areas of health, education and social development in monitoring students and their families.
The Brazilian educational agenda is still tied to what was proposed and implemented during the administration of Paulo Renato Souza and Fernando Haddad. Its contribution and the advance promoted by the policies engendered by both is undeniable, but today a step further is needed. We are not going to overcome Brazilian educational inequalities with a system in which all existing incentives contribute to maintaining or even increasing exclusion.
A new agenda requires the establishment of goals and indicators aimed at reducing educational inequalities and not at varying the average results, whose success often occurs by closing the school's door on the most vulnerable.
This agenda requires the institution of a National Education System, which organizes a regime of collaboration between the Union, States and Municipalities, giving the latter more autonomy. The strengthening of municipalities and the expansion of school autonomy are measures capable of facilitating the approximation between the community and public education. People "live in cities" and their children's teachers sometimes live on the same block. The mayor and educational managers are closer figures than state and federal authorities.
Finally, it is necessary to make a change that goes beyond the implementation of curricula. Training teachers to use student-centered methodologies and practices, building a more humane school that respects community knowledge, brings learning closer to the reality of its students. In a scenario of high exclusion of blacks, browns and indigenous people, for example, it is not enough to comply with the law that requires the teaching of indigenous and Afro-Brazilian history and culture. It is necessary that schools are actively anti-racist and that all their professionals are trained to do so.
Combating school exclusion, an old plague that has gained even more unacceptable contours due to the Covid-19 pandemic, should be the most important goal in the coming years. The public school's mission is not just to achieve educational excellence. It's about ensuring that everyone is at school, at the right age, learning. Supporting public schools in this mission should be our most important commitment as Brazilians.​
LINK PRESENT: Did you like this text? Subscriber can release five free hits of any link per day. Just click on the blue F below.