Excessive celebration portends a disastrous aftershock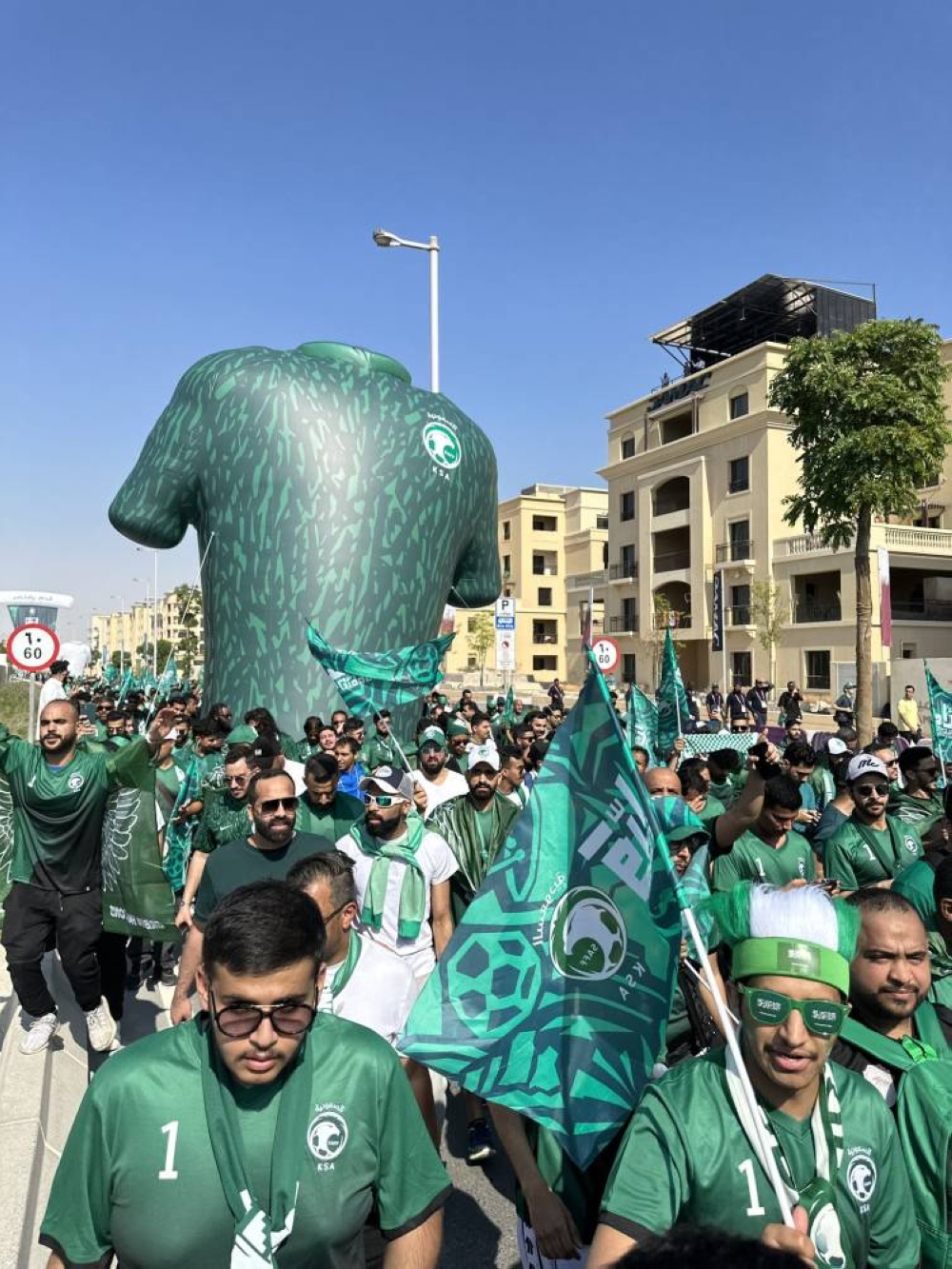 The Saudi athletes demanded the players of the Saudi national team to forget the great result they scored against Argentina, to stop the celebrations that accompanied that victory, to think about facing Poland, and to focus on the important meeting, so that the Saudi public and the players themselves would not be surprised by an unsatisfactory result, and it may be painful against Poland, that undermines what Check in front of Tango.
Praise and warning
Despite the public and critical praise by analysts, the warning against excessive optimism was present among the majority of the fans and analysts, who confirmed that the first mission had ended successfully, and it must be forgotten, and that it is the duty of the administrative and technical bodies of the Greens to remove the players from the state of great euphoria that accompanied The opening victory over Argentina, and that dealing with the European team meeting is as important as dealing with the Tango.
apprehension
The sports community was afraid of not focusing on the next meeting, and that the result achieved by the Falcons against Argentina would cast a negative shadow on the performance of the players in the next match, and that what happened in 2006 would be repeated when Al-Akhdar came out with an exciting and strong draw with Tunisia in the opening of its matches in that version. Which led to the failure to deal well with the confrontation with Ukraine in the second round, so that the Falcons lost that day with a big score of 0/4, before losing to Spain 0/1, and leaving in the first round, although things were within reach at the time.
A Saudi fear of excessive optimism and celebrations
The shock of Ukraine in the 2006 World Cup is a lesson to be wary of
Claims to get the players out of the state of great euphoria
Focusing on Poland and forgetting about Argentina is important
The news from the source