Fabrice Di Vizio, the very controversial advocate of the fight against the health pass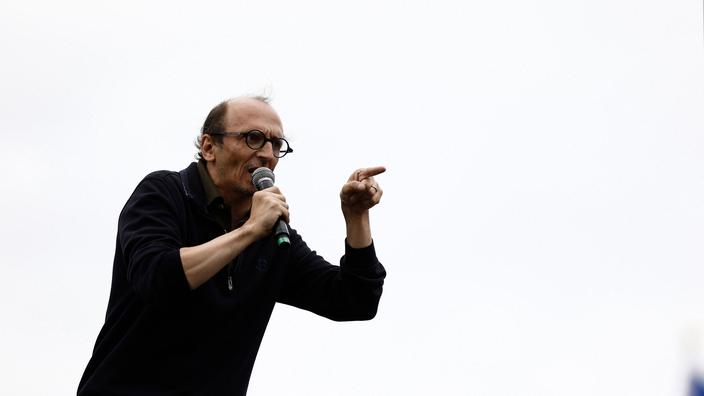 PORTRAIT – From TV sets to the processions of Florian Philippot, Didier Raoult's lawyer has become in a few months one of the stars of the anti-health pass movement.
We should write about Fabrice Di Vizio with those exclamation points that are so dear to him. It is the story of a flash notoriety, of a Twitter account which grew from 70 to 127,000 subscribers, of a lawyer specializing in public health that the pandemic has erected in a few months into a mob haranguer and tireless defender of antivax. A first legal victory, too, when the complaint filed by the collective of doctors C19 led, Friday, September 10, to the indictment of the former Minister of Health Agnès Buzyn. At the start of the crisis, the lawyer at the Paris bar became the voice of caregivers in the face of the shortage of masks. From now on, he is concentrating all his energy to fight against the health pass. His war against the vaccine obligation goes well beyond the legal framework and complaints to the Council of State. He leads it tirelessly, almost twenty-four hours a day, on social networks, and on Saturdays, during processions organized by Florian Philippot.
Read alsoCovid-19: the Paris prosecutor's office classifies 16,200 complaints
What is that
This article is for subscribers only. You have 79% left to discover.
To cultivate one's freedom is to cultivate one's curiosity.
Subscription without obligation
Already subscribed? Log in