Faith leaders urge Priti Patel to scrap planned protest crackdown and warn of 'chilling effect' on religious expression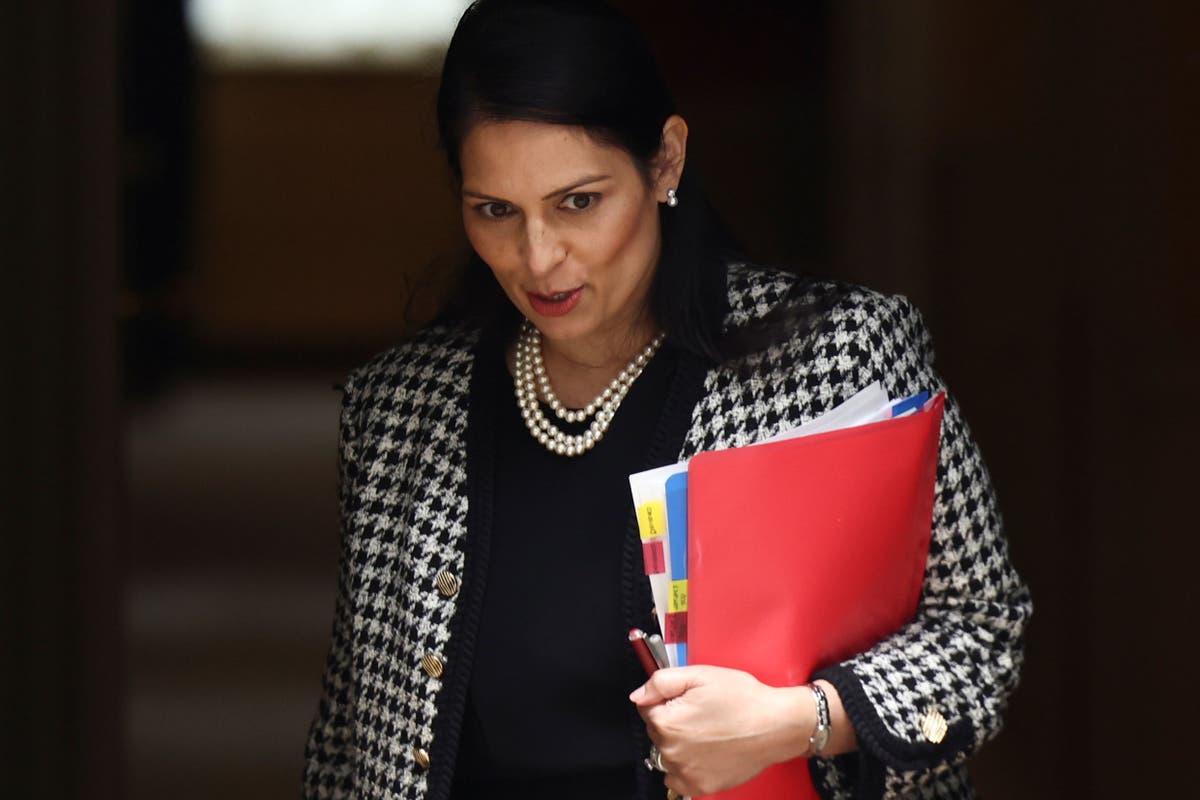 Faith leaders have condemned proposed laws that would crack down on protests and target travellers, and urged the government to "set things right".
Writing to the home secretary, Priti Patel, and lord chancellor Dominic Raab, representatives of the Church of England, Muslim Council of Britain, Board of Deputies of British Jews and other religious groups, said the changes could have a "chilling effect" on expressions of faith.
The letter called for the removal of proposed protest laws from the Police, Crime, Sentencing and Courts Bill, as well as a new trespass offence that amounts to an "attack on Gypsy, Roma and traveller communities and their way of life".
It comes as the House of Lords considers potential amendments to the wide-ranging bill, which has sparked opposition from UN experts and human rights groups.
The letter, seen exclusively by The Independent, said: "The new restrictions on peaceful processions and assemblies present a grave threat to civil liberties in this country, and would allow the police to potentially criminalise a wide range of scenarios, either for being too 'noisy' or for causing 'serious unease'.
"Both criteria are vague, and risk capturing a range of activities. In practice, there are also likely to be a number of severe consequences for faith and belief communities across the country."
Faith leaders said proposed police powers to restrict assemblies if the "noise generated by persons taking part may have a relevant impact on persons in the vicinity" could have wide-ranging effects.
The bill states that conditions can be imposed on protests, including those by just one person, if the noise created causes "serious unease" to bystanders.
"Expressing one's faith or belief, or putting it into practice, often requires vocal expression," the letter said.
"This ranges from street preaching and protesting about the harm being done to creation, to chanting and singing as important religious and creative practices. It can cause 'unease' to people in the vicinity who might disagree.
"The bill would therefore have a chilling effect on the practices of millions of those putting their faith or belief into practice across the country."
The letter was signed by representatives of groups including the Catholic charity Cafod, Network of Sikh Organisations UK, Centre for Applied Buddhism, Humanists and numerous Christian denominations.
It raised concerns about the amount of discretion granted to the home secretary and police officers under the law, saying the ease with which restrictions can be imposed is "unacceptable in a democratic society".
Kill the Bill protesters march through central London
Faith groups also hit out at the "disproportionate impact the bill will have on groups already marginalised by our society, such as people from ethnic minority backgrounds".
Some clauses target Gypsy, Roma and traveller communities, by creating a new criminal offence of "residing on land without consent in a vehicle", and broadening police powers to seize caravans and other property.
"We deplore the bill's attack on Gypsy, Roma, and traveller communities and their way of life," the letter said.
"It does this by creating a new trespass offence at a time where the government has failed in its duty to provide sufficient sites and permitted stopping places … nothing less than the removal of this provision, and the urgent creation of additional Gypsy and traveller sites and stopping places to facilitate their nomadic lifestyle, will suffice."
Faith groups called for the government to "think again" on the measures and support amendments that would see them cut out of the bill, adding: "It is not too late to set things right."
A Home Office document published in September admitted that the bill would cause discrimination against black people and Gypsy, Roma and traveller communities, but claimed it was "objectively justified".


UK news in pictures
Show all 50
The Lord Bishop of Manchester, who was among the letter's signatories, argued the measures were "unnecessary and disproportionate".
He added: "This proposed legislation would allow sweeping discretion for government ministers to define and change its interpretation to suit passing political whim. They will exercise their powers at the expense of ordinary citizens' rights to make their voices heard."
Another signatory, Muslim Council of Britain secretary general Zara Mohammed, said the bill threatens the public's ability to hold the government to account.
"It will exacerbate pre-existing disparities in policing and the criminal justice system," she added. "These inalienable rights are essential components of any functioning democratic society and must be preserved."
A Home Office spokesperson said: "These new measures are designed to tackle the selfish minority of protesters who are highly disruptive and whose actions endanger the public – not religious groups going about their lawful business in a way that does not cause significant disruption to the public.
"We recognise that the vast majority of travellers are law abiding and we respect their right to follow a nomadic way of life. The new criminal offence in this bill only targets those who reside on land without consent and cause significant harm, disruption or distress in local communities."