FedEx earnings in the fourth quarter are slightly less than analysts' expectations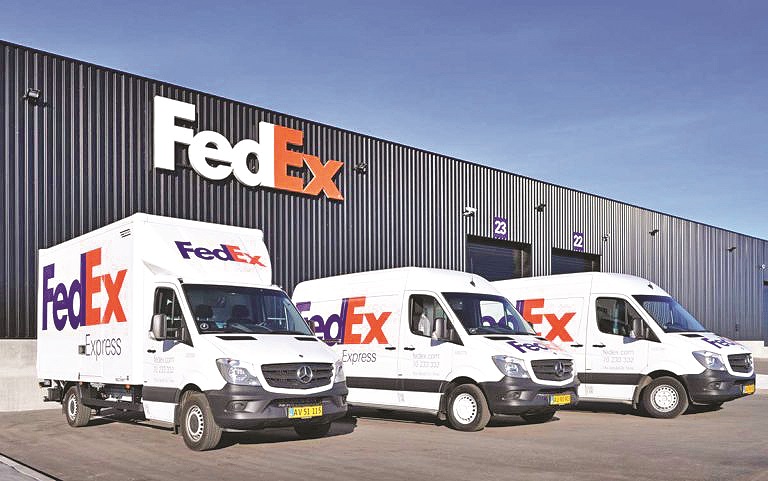 d b a

Published in:
Friday 24 June 2022 – 2:22 am
| Last updated:
Friday 24 June 2022 – 2:23 am

FedEx Corporation on Thursday announced its fourth-quarter results, noting that its earnings were slightly below Wall Street estimates.
However, the company, the parcel delivery giant, has revealed strong earnings forecasts for the entire year of 2023.
The Memphis, Tennessee-based company announced that its fourth-quarter earnings were $558 million, or $2.13 per share, compared to last year's earnings of $1.87 billion, or $6.88 per share.
Adjusted earnings for the quarter were $6.87 per share, compared to $5.01 per share last year.
In a Thomson Reuters poll, 24 analysts expected earnings of $6.88 per share, on average, for this quarter.
It is noteworthy that analysts' estimates usually exclude special items.
Revenue for the quarter rose 8% to $24.39 billion, from $22.57 billion last year.
Wall Street analysts estimated that revenues would reach about 24.56 billion dollars.
"Our continued focus on revenue quality has significantly improved our fourth-quarter results," said Chief Financial Officer Michael Lenz.
"We expect further momentum during fiscal year 2023 and beyond as we implement our initiatives to increase profitability and returns," he added.
Looking forward to the whole of 2023, the company continues to expect adjusted earnings of between $22.50 to $24.50 per share.
Analysts now expect earnings of $22.41 per share. FedEx shares closed Thursday at $228.13, down $0.89, or 0.39 percent, on the New York Stock Exchange.
However, the stock rose $6.51, or 2.85%, in after-hours trading.
!function(f,b,e,v,n,t,s)
{if(f.fbq)return;n=f.fbq=function(){n.callMethod?
n.callMethod.apply(n,arguments):n.queue.push(arguments)};
if(!f._fbq)f._fbq=n;n.push=n;n.loaded=!0;n.version='2.0′;
n.tail=[];t=b.createElement(e);t.async=!0;
t.src=v;s=b.getElementsByTagName(e)[0];
s.parentNode.insertBefore(t,s)}(window,document,'script',
'https://connect.facebook.net/en_US/fbevents.js');
fbq('enter', '2392364917476331');
fbq('track', 'PageView');
(function(d, s, id) {
var js, fjs = d.getElementsByTagName(s)[0];
if (d.getElementById(id)) return;
js = d.createElement(s); js.id = id;
js.src = "//connect.facebook.net/ar_AR/sdk.js#xfbml=1&version=v2.6&appId=300970513306659";
fjs.parentNode.insertBefore (js, fjs);
}(document, 'script', 'facebook-jssdk'));
The news from the source