Felipe Araújo will have a series about his career and criticizes pressure to position himself: 'A bag' – 06/23/2021 – Music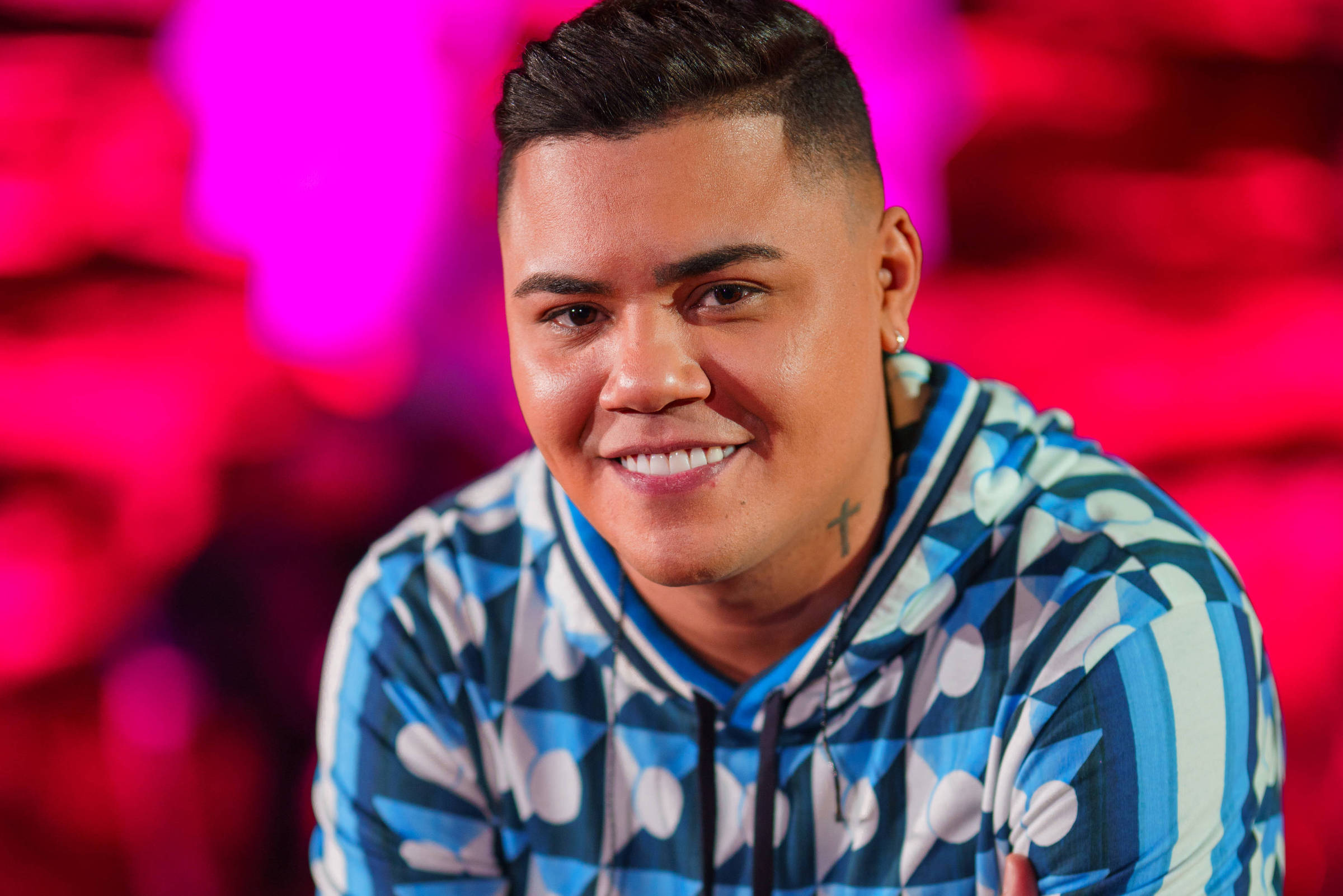 Sao Paulo
​In addition to varied emotions and a lot of reflection on his life, singer Felipe Araújo, 25, says that the pandemic also brought him the time and willingness to return to composing, something he hadn't done for some time, due to the "stunned schedule ".
"It was a challenge, for sure, for everyone, due to the emotional charge and all the difficulty of the pandemic, but I was also able to be more reflective and produce a lot, things that I had not been doing," he said on Tuesday (22), in a conversation with press.
As a result, the musician released last Friday (18th) the first EP from the DVD "Check", recorded in May, in the city of Uberlândia, Minas Gerais. So far, there are five songs, including "Amando Individual", recorded with Gusttavo Lima, 31.
"We had been looking for a song for some time to record together. He is a supporter of my career, he helps me a lot. Bruno and Marrone, on the other hand, are references for us who, in a way, are starting", he says, revealing another partnership.
Brother of singer Cristiano Araújo (1986-2015), killed in a car accident, Felipe started his career as a duo and only started singing alone in 2015, at a request from his father, João Reis, after the death of his older brother . Today is already nine years of career.
Felipe Araújo now interrupts the most dancing and eventful period of his career and returns to a more romantic and suffering style. "It's not just 'Amando Individual', but the whole DVD goes back to the countryman that I used to do when I was a duo, when I started solo".
"Whoever discovers my sign says that I must suffer too much. I'm cancer with cancer ascendant [ele completa 26 anos no dia 2 de julho]. And this thing of loving someone and not being reciprocated has certainly happened to me, I think with everyone, that's why everyone identifies."
After this new EP, the singer will release, in the coming weeks, the other six songs on the DVD, which will include a partnership with Bruno and Marrone, in addition to the song that Felipe Araújo elects as his favorite of this entire project: "Dois Compromemost".
The singer says that he composed the song himself, which became "romantic, with a really cool vibe". "The setting has smoke over the lake that was very nice, the video was really cool, and the song I think is the most beautiful of all", he says.
PLANS AND MORE PLANS
And the projects don't stop there. Felipe Araújo says he will also join the list of artists with a series about his career. Following names like Anitta, 28, and Lexa, 26, he says he should announce news about this other project soon.
"It's a job we're doing and we're going to launch it soon, but I can't say much," says the singer, who is also in the phase of planning his career in the post-pandemic, even with the disease numbers still on the rise in All country.
"Thank God I don't have any comorbidity, I'm 25 years old, so it will take a while [para ser vacinado]. But we already have the entire strategy planned to return to the shows, we are in contact with contractors", says Araújo.
According to the musician, Gusttavo Lima even made a Whatsapp group with some artists so that everyone can help each other in returning to the performances, which he hopes will take place later this year. "Our heads are racing for this turn."
And among the shows he plans are also international works. "I really want to tour, travel and take my music to people of the same culture as us and are far away. I've done it in the US and Europe, and the vibe is really good."
POSITIONING FOR WHAT?
Without performing shows for over a year, Felipe Araújo says he hasn't lost his connection with his fans. In the case of the EP for "Check", released last Friday (18), he did a live and showed members of his fan clubs the tracks one day before the release.
On a daily basis, he says he relies on social media to stay close to them, but that it's not the same thing. "Before we met at shows. I miss all that energy, that moment of photos in the dressing room…", he says.
This interaction of the singer on the web, however, does not extend to controversial issues that have been moving the country's news. According to him, it's not fear, but he doesn't see the need to take a stand, as many have been demanding of artists recently.
"I don't like to take a stand on anything, I want to be known for my music. I have opinions and I keep them to myself, I don't see the need to release them to everyone. My goal is to change people's lives, bring joy through my work."
Araújo says that people's opinions today are only valid if they are the same and jokes: "If everyone converged and everyone agreed, it would be a pain". According to him, it's not about being afraid of reprisals, but about not seeing the need to express your opinion.
Asked when he wished then-presidential candidate Jair Bolsonaro, who had been stabbed in 2018, to get better, the singer said he did not do it because he was his candidate. "But the guys got it all wrong and I let it go."