Financial Times: Telegram turns into a new dark network for cybercriminals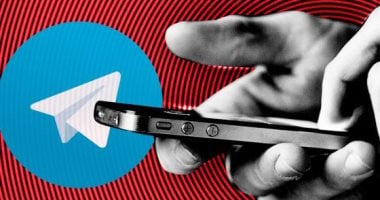 The British Financial Times newspaper said that new research showed that the Telegram application has become a hub for cybercriminals seeking to buy, sell and publish stolen data and hacking tools, with the emergence of the encrypted messaging application as an alternative to the dark web.
An investigation by cyberintelligence group "Cybernet" with the Financial Times found that a sprawling network of hackers is sharing data leaked on the popular messaging platform, sometimes through channels with tens of thousands of subscribers, and attracted by its ease of use.
In many cases, the content is similar to that of marketplaces on the Dark Web, a group of hidden websites that are commonly used by hackers and accessed with specific anonymity software.
They have recently seen a more than 100 percent increase in cybercriminals' use of Telegram, said Tal Samra, cyber threat analyst at Cybernet.
He added that his encrypted messaging services are increasingly popular among threatening parties, which are actively defrauding and selling stolen data, because it is more convenient to use than the dark web.
The increase in nefarious activity came with the influx of users on Telegram earlier this year after changes to the privacy policy of rival WhatsApp led many to search for alternatives.
Launched in 2013, Telegram allows users to broadcast messages to followers through channels or create public and private groups that are easily accessible to others. Users can also send and receive large data files, including text files and zip files directly via the app.
The platform said it had more than 500 million active users, and surpassed 1 billion downloads in August, according to data from Sensor Tower.