fires continue in the North West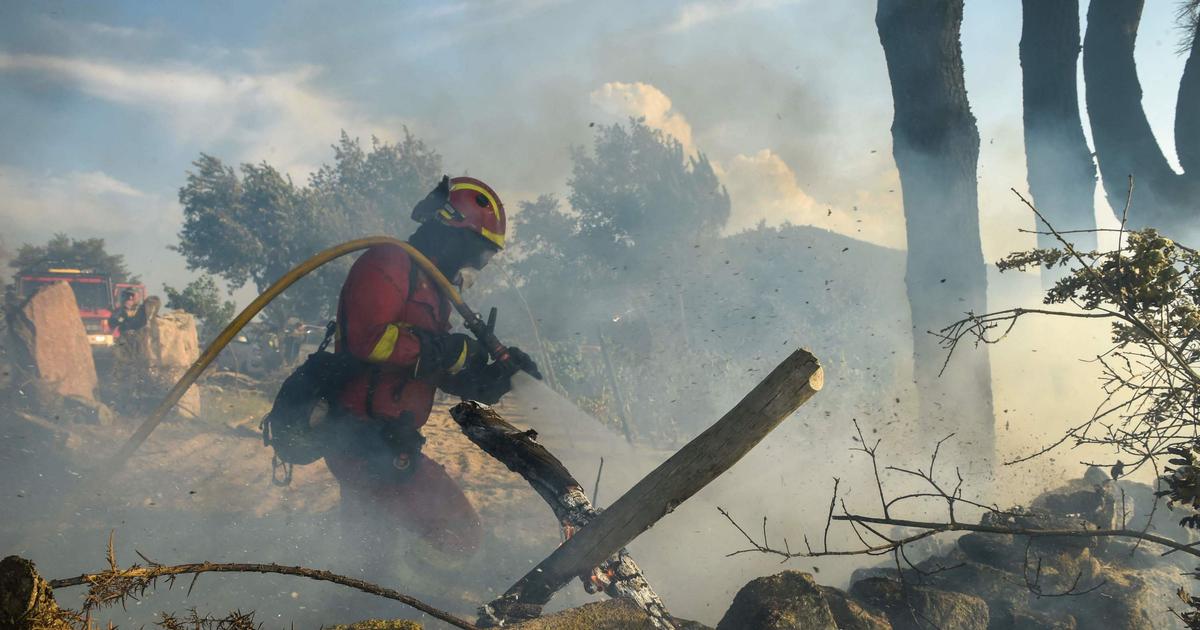 The fires are not weakening on Saturday in the north-west of Spain, in Galicia, where firefighters are fighting against six fires that have ravaged at least 3,000 hectares, thanks to a third national heat wave in just two months.
An alert has been launched for the fire in the municipality of Boiro, where at least 1,200 hectares have already gone up in smoke since Thursday near inhabited areas, according to a report from the region of Galicia on Saturday midday. "The situation remains complicated, helicopters are not enough to control all homes", alerted on Facebook the mayor of the neighboring municipality of A Pobra do Caramiñal, Xosé Lois Piñeiro. Some 700 people were evacuated in this coastal area, according to local media.
In the same region of Galicia, the fire in the municipality of Verin, started on Wednesday, "evolves favorably", with a balance maintained at 600 calcined hectares, and "without risk for the population", indicated the regional government.
A criminal origin is favored by the authorities in this town near the northern border of Portugal.
In total, at least 2,950 hectares have burned in Galicia since the start of the third heat wave that has crossed Spain since the end of last week.
Temperatures have dropped slightly since Thursday, but temperatures exceeding 35°C were still expected on Saturday in a large part of the country.
Since the beginning of the year, 366 fires have destroyed nearly 230,000 hectares in Spain according to the European Forest Fire Information System (EFFIS). This is the heaviest record of the countries of the European Union this year, and the most important in Spain since 2000, the year of the first measurements.
Read alsoDrought, fires: the most threatened French cities by 2040
The resurgence of these heat waves is, according to experts, a direct consequence of global warming, which increases their intensity, duration and frequency.