First graders ruin health: parents were reminded of the "harmful" school accessory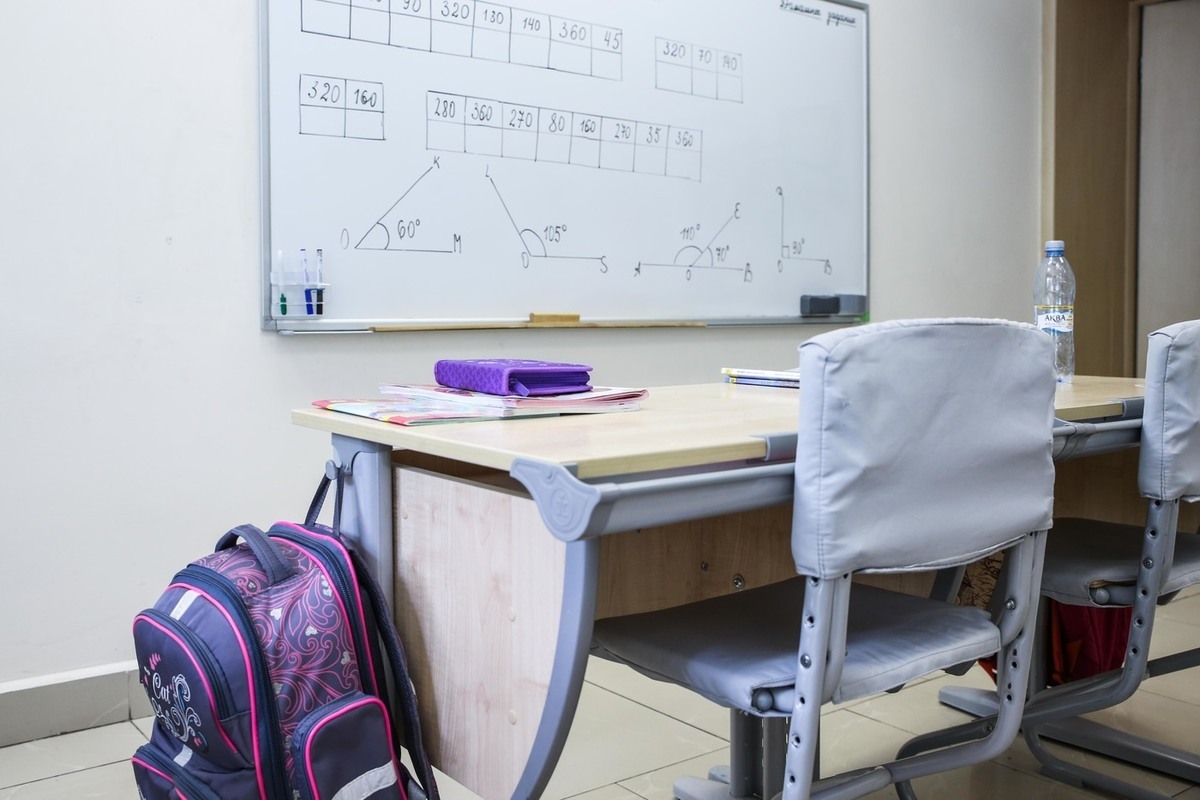 Without reading, there is no learning. But the complication of the school curriculum leads to the fact that backpacks get heavier from year to year. Textbooks are "growing", and each subject now has a workbook or a collection of assignments. Add here a lunchbox, a bottle of water, a physical training form – and it turns out that children literally carry the "granite of science" on themselves.
Rospotrebnadzor a few years ago published sanitary requirements, which greatly amused parents and schoolchildren. It turns out that the weight of school backpacks is strictly limited for each age group. One and a half kg should weigh a backpack of a student of 1-2 grades, two – weight for 3-4 grades, 2.5 kg – for 5-6, 3.5 kg – for 7-8 and 4 kg for 9-11 -classmen. Only high school students can withstand the norms, for whom a backpack is often just a fashionable accessory in which a pair of notebooks and a pen dangle alone. But be sure to have a smartphone, wireless headphones, a tablet and some kind of snack. Diligent first-graders suffer the most.
– If their parents do not control them, and this happens, pupils of grades 1-2 carry about everything in their backpacks: textbooks, simple and workbooks, plasticine, an album, physical education … One boy for some reason always brought a drawing room with him , – says the primary school teacher Lydia Leonidova. – And if the parents still collect the portfolio, then in a hurry or in an attempt to "overdo it" they also often put excess in their backpacks. – As a result, children of 7-8 years old carry backpacks weighing the same 7-8 kg on their backs …
But even if you put only what is strictly necessary in the portfolio, its weight still goes off scale. Parents of schoolchildren are already moaning – from the strain. After all, not every fragile mother is able to lift a schoolbag laden to the top.
"Look, this is my daughter's backpack, 5.5 kg," says Lyubov Makarova from Moscow. – Today there were 5 lessons, she is in the 3rd grade. And on Fridays, when there is physical education and drawing at the same time, a bag with a form, an album or a folder for drawing is added to the total weight of the backpack. The briefcase can be 6 kg or more. I know that some children also carry things for circles with them, they do not have time to go home. Another form for sports, or music notebooks, books, etc. How much is it already, 7 kg? We have a boy in our class who is always picked up by his grandmother. Recently, this grandmother categorically refused to wear his backpack, because the backpack is too heavy, her back hurts. Dragging himself now. And I, and most of the parents, take this backpack myself, sorry for my daughter. She's thin, weighs 25 kg in total – where can she carry a weight of a third of her own weight?
Pediatricians, and especially children's orthopedists, have long been sounding the alarm. Spinal lordosis and kyphosis have become a routine matter; the percentage of scoliosis and flat feet among children aged 10-11 is growing.
– Children in schools spend a lot of time sitting. Unfortunately, there is even more "sedentary" pastime at their home, here are lessons and gadgets, – says Svetlana Popova, a children's orthopedist-traumatologist. – The child is actively growing, the spine is labile. If the backpack is selected incorrectly, it does not have an orthopedic back, or it is not in height, or, finally, it is simply too large and heavy for the child, this can lead not only to curvature, but also to pathologies of the spinal column: disc herniation, protrusion, calcification. Or to violations of the formation of the skeleton, changes in the feet, such as valgus and flat feet. The deforming effect on the spine is especially dangerous. After all, he is like a conductor in our body, which is subject to the work of internal organs. I often see very bad spines in children. I recommend swimming, exercise therapy, aimed at the formation of a muscle corset. But the daily lifting and carrying of weights does not add to the health of children.
How to literally make life easier for schoolchildren and their parents? After all, other doctors scare: unbearable gravity in childhood can overload not only the back, feet and joints, but also plant vision, harm the heart and blood vessels … Even a suitcase for studying on roller skates is not an option for our country – try to drag it through the rain, snow and ice, steps without ramps.
Here are some tips.
Firstly, in elementary school everything for art and technology can be kept in the classroom. This is already done in a number of schools.
Secondly, it is possible to make individual lockers for things for each student at school, then the number of things in a backpack for each day will significantly decrease. This approach to organizing school space for students is also recommended by psychologists. But this option is more expensive for schools, and unfortunately, there is not enough space for this type of storage everywhere.
Even less budgetary, the third way out is to buy a second set of textbooks for each subject. Let one be at home, the other at school. But here, again, you need a place …
Someone recommends to negotiate with a neighbor at the desk and study together one textbook – the space in the backpack is saved by half. In addition, it is environmentally friendly, forms a reasonable consumption. Others call for studying with a tablet or e-book. But ophthalmologists rebel against reading electronic manuals, if you use them constantly … In general, while parents argue, schools shrug their shoulders, and doctors recommend doing exercises, things are still there. On the back of a little bent schoolboy.
Newspaper headline:
School burden