First hours of Black Friday have discounts of up to 48% – 11/25/2022 – Mercado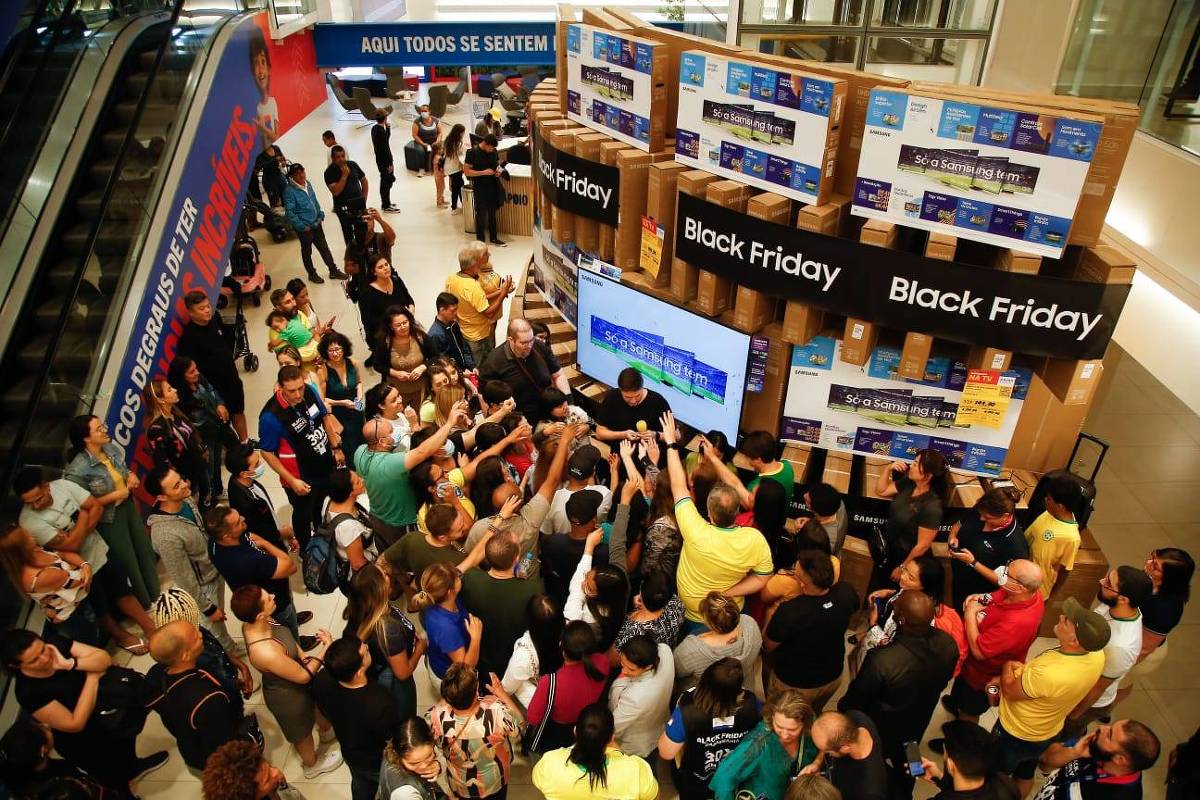 Products such as watches, jewelry, books and ebooks are the ones that had the most discounts in the hours leading up to the official start of Black Friday, between 4 pm this Thursday (24) and 0 am this Friday (25).
According to Promobit, consumers can find discounts of up to 48% when purchasing these products. Men's fashion and shoes (46% off), sports and leisure (45%), cameras, camcorders and drones (44%), women's fashion and shoes (44%) and backpacks and suitcases (44%) are also at the top of the list. list of promotions.
The platform specializing in discounts points out that, on average over the last three years, the number of offers began to grow from 4 pm on the eve at the main retailers in the country.
At Casas Bahia on the Tietê waterfront, the busiest time was between 7:30 pm and 10:30 pm this Thursday, driven by a Samsung action that distributed vouchers with discounts of R$ 1,000 and R$ 600 for two specific models of the brand's televisions. According to the store, the biggest search was for offers of home appliances and technology items.
Around midnight, however, the official start of Black Friday, the store was empty. The Tietê marginal unit has extended hours for the promotions date, operating without interruption from 9am on the 24th to 10pm this Friday.
On the internet, complaints about scams, false promotions and delays in deliveries have already been registered.
Two users of Reclame Aqui reported a fraudulent link that imitates the website of the retailer Magazine Luiza.
"I was researching a washing machine and I found through Google a website that claimed to be 'Magalu', with an affordable price, but the website was fake. I didn't pay attention, because it was so identical to the original that I didn't suspect it", said a consumer .
Magazine Luiza said it is analyzing the case. The links have already been deleted.
Other reports say that 2RStore announced the sale of official shirts for the Brazilian national football team, but delayed delivery or sent the wrong product. Registered 16 days ago on Reclame Aqui, the company already ranks 6th in the ranking of the most complained about, with 816 complaints.
A Sheet tried to contact 2RStore, but had no response until the publication of this text.