Folha relaunches free online course on the military dictatorship – 02/18/2021 – Power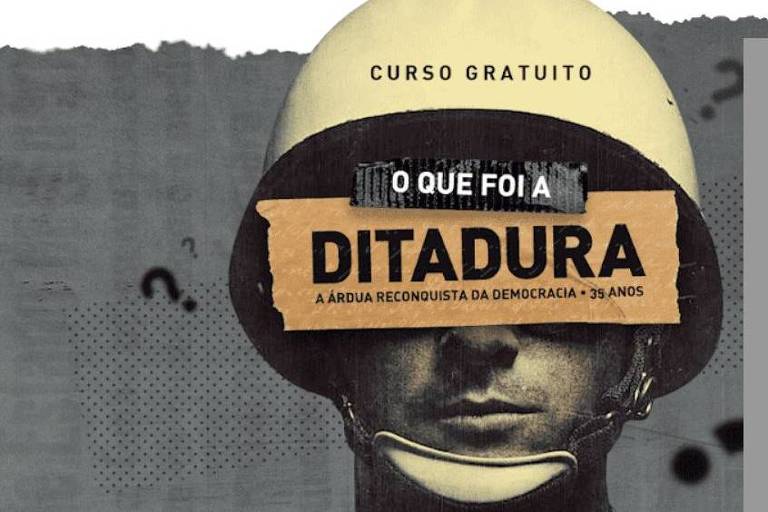 As part of its centenary celebrations, the sheet This Friday (19), the free online course on the Brazilian military dictatorship will be made available again, composed of four classes on different moments of the regime of exception.
Taught by journalist and writer Oscar Pilagallo, the modules include, in addition to video lessons (lasting one hour) audios, photos, graphs and tables as supporting material and further information.
When it opened in June last year, 132,000 people attended classes over the course of a week. This time, the full course will be available indefinitely and without limit on enrollment.
The course aims to explain didactically the various phases of the authoritarian period of 1964-85, from the events that culminated in the March 31, 1964 coup to the "slow, gradual and secure" opening to democracy.
Entries can be made at https://oquefoiaditadura.folha.uol.com.br/.
For Pilagallo, the primary importance of the course is to "recover the factual truth" about the period, which, for the writer, is particularly relevant at a time when the President of the Republic, Jair Bolsonaro (without a party), stimulates the historical revisionism.
"There are facts that are not born of interpretations", explains the journalist. "They happened and period. There was a coup in 64 and, later on, there was torture and executions as a state policy – that is a fact, not an interpretation. "
The narrative of events presented by Pilagallo throughout the four classes brings the perspective of the defense of democracy, highlighting the risks that the country runs when democratic principles and structures are weakened and institutions are weakened.
"At a time when democratic institutions are under attack, I believe it is useful to know what happened in Brazil when they were thrown in the trash," he says.