Food Banks launch their national collection this Friday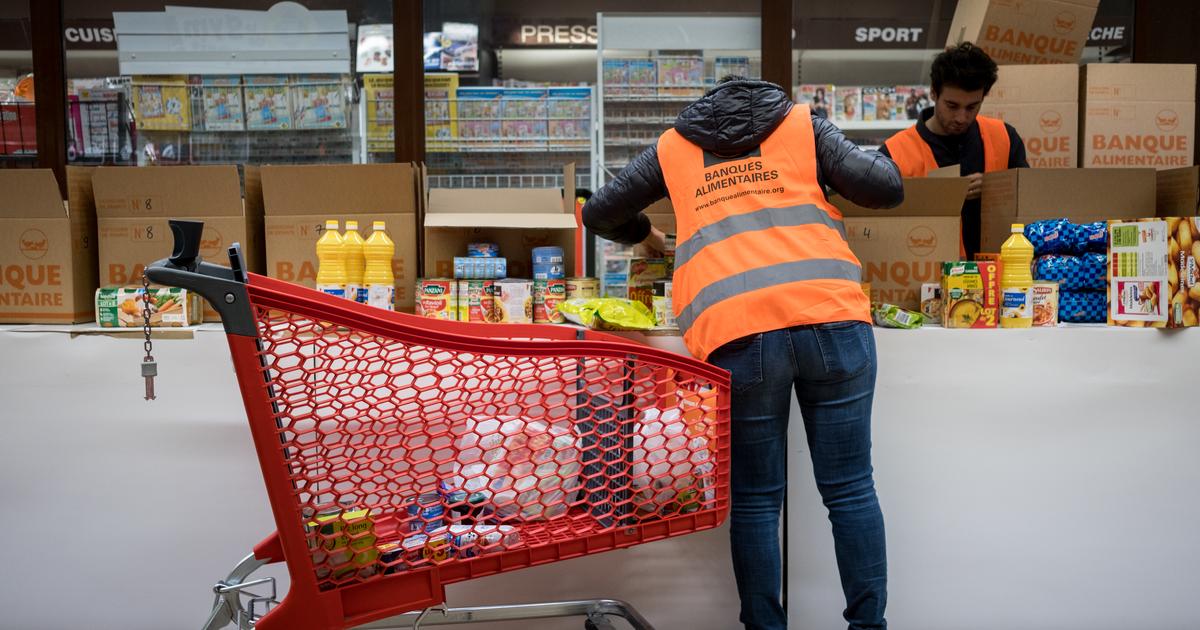 The federation, which hopes to collect 10,000 tons of food, is worried about the effects of inflation on donations.
The traditional national food bank collection weekend opens this Friday. A mobilization deemed "essentialby the French Federation of Food Banks as the number of food aid recipients continues to grow. But inflation worries the federation, which fears a drop in donations in the face of constrained household budgets.
According to the organization, the number of people welcomed increased by 9% in the first half of 2022 compared to the same period last year, an increase of 200,000 people helped. Growing needs for food aid caused in particular by a rise in food prices which jumped 12% over one year in October.
Read also"It's hard to refuse help": near Nantes, the Restos du Coeur campaign has started
From Friday to Sunday inclusive, 130,000 volunteers will therefore be mobilized to collect foodstuffs at more than 9,000 collection points throughout France. Every year, this collection makes it possible to collect approximately 11,500 tonnes of foodstuffs, or 23 million meals. In three days, nearly 10% of the network's reserves are collected.
SEE ALSO – Restos Bébés du Coeur: "I have no income, it helps me with nappies"
"We fear a drop in donations"
But for this year's collection, the target has risen to 10,000 tons. "We fear a drop in donations this weekend due to high food inflation and the announcement of an economic recession. This naturally makes the French more cautious and we imagine that they tend to keep more for themselves and give less to others.recognizes Claude Pierre Baland, President of the Food Banks network.
Another point of concern is the increased use of online orders by consumers. "We are afraid that there will be fewer people present in supermarkets and supermarkets to give», Explains the representative of the federation. To limit this risk, an online collection, called "My Solidarity Basket was launched last week by the Food Banks network. But this device created two years ago remains marginal compared to donations in physics: it "allows us to collect around 300,000 mealswarns Claude Pierre Baland.
The challenge of this collection is considerable: according to INSEE, between two and four million people used food aid in 2021. The beneficiaries of food parcels or baskets and social groceries are for 70% of the women, nearly 40% of whom raise one or more children alone. But the profile of the people helped is changing. "There are more and more young people. We help about 500,000says the president of the Food Banks network.
Read alsoPrecariousness: one in two Europeans considers that their purchasing power has decreased over the past three years
In this sense, the government announced on Tuesday that it would release an exceptional envelope of 10 million euros for food aid for students. This envelope must support associations that act in favor of the most precarious students, to complete the accessible offer and structure the distribution networks. In addition, the executive also announced in early November the creation of a "fund for sustainable food aid" of 60 million euros in 2023, intended to allow the French "the most fragile» to access «quality food».